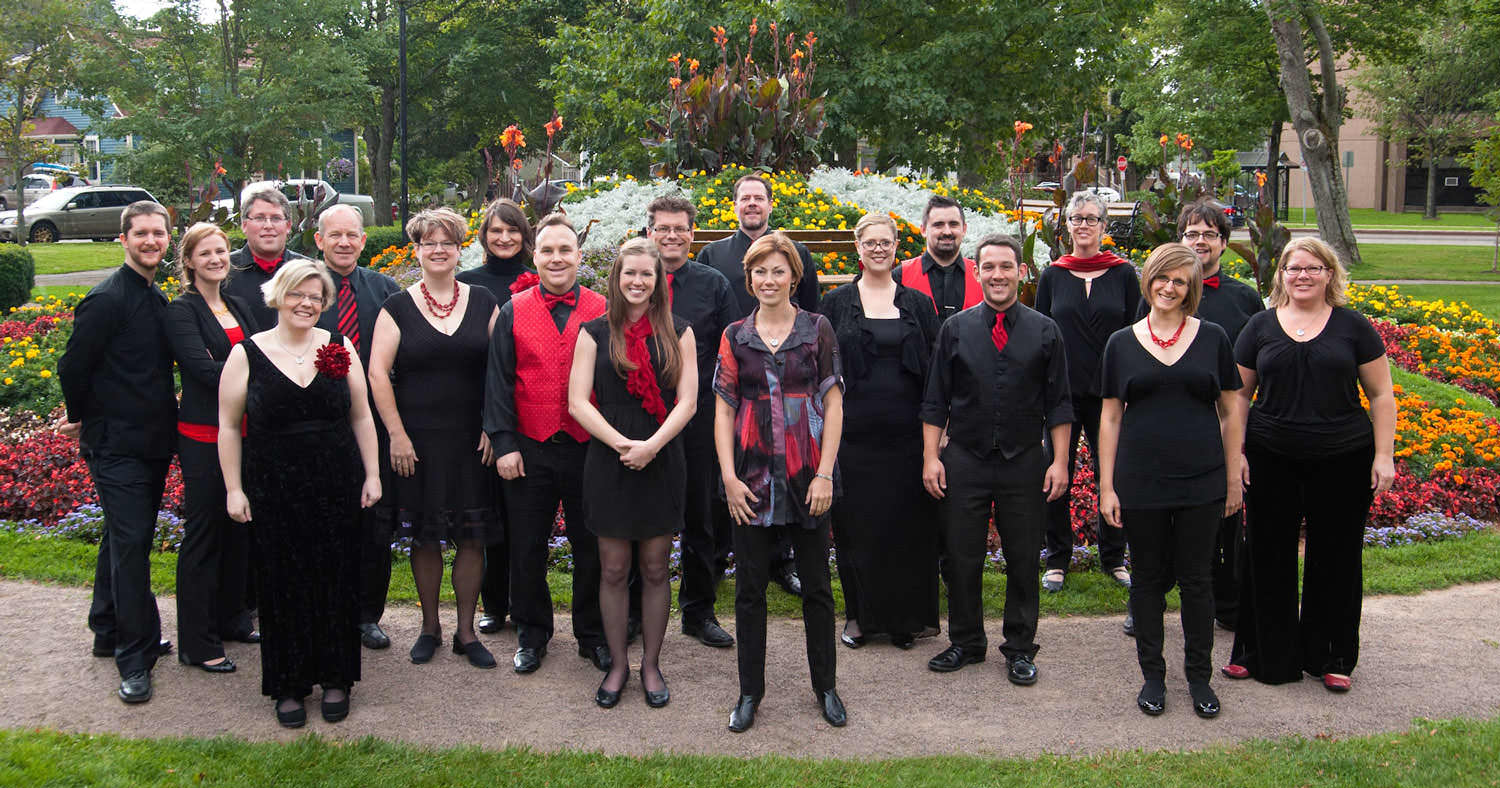 choir
Canadian Chamber Choir
Founded in 1999 with a mandate to bring Canadian choral music to every corner of Canada, the Canadian Chamber Choir has succeeded in becoming Canada's coast-to-coast chamber choir.  The Canadian Chamber Choir is returning to Nova Scotia after 4 years to collaborate with the Nova Scotia Choral Federation's Adult Choir Camp as the artists in residence, as well as participate in this summers Musique Royale line up.
Under the artistic direction of renowned conductor and music educator Julia Davids, the Juno-nominated Canadian Chamber Choir remains true to its core mission: building community through choral singing. Join the Canadian Chamber Choir for an unforgettable made-in-Canada choral adventure entitled Seasons of Life and Landscapefeaturing a variety of music by established and emerging Canadian composers on a musical journey which will evoke the forces of nature, the passages of life, the liturgical calendar and reflections form various Canadian cultures.
An eclectic selection of music from folksongs to original works by Cy Giacomin, Tim Corlis, Kathleen Allen, Peter Tongi, Gordon Lightfoot, Robert Ingari, Tobin Stokes, Imant Raminish, Jocelyn Morelock, Jeffry Ryan and Composer-in-residence Jeff Enns. Also featured will be pieces from the Canadian Chamber Choir's Juno-nominated recording Sacred Reflections of Canada - A Canadian Mass.
For more please visit Canadian Chamber Choir's website