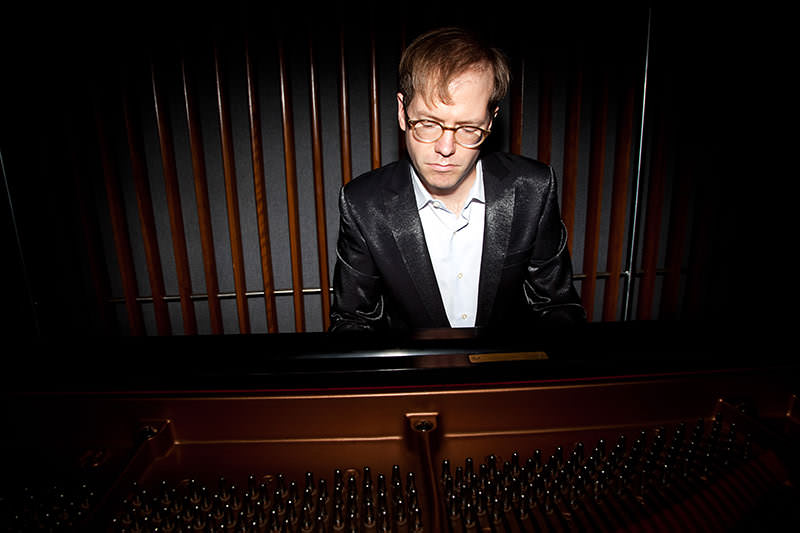 piano
David Braid
Hailed in the Canadian press as "A jazz genius to call our own" (Macleans Magazine), multi-Juno Award winner and Steinway Piano Artist David Braid has performed concerts of his original music and improvisations across The United States, Europe, Scandinavia, Asia, Australia, Brazil and Canada.
Combining harmonies fundamental to European classical music and the spontaneity of American jazz, Braid's fusion of art music engages audiences with a style that has been described as "refreshingly uncategorizable" (Paris Transatlantic), 'brilliant' (Montreal Gazette), "wide-ranging, exploratory" (South China Morning Post), "une force poétique" (Le Soleil) and "hauntingly beautiful" (The Globe & Mail.)
Recent coverage of Braid's work was profiled on The BBC with Sally Fairfax, ABC with Andrew Ford, CCTV (China Central Television), and at home in Canada on CBC's The Signal, and Q.
"Braid's tone, touch, chord voicings and imagination make him one of the most interesting new pianists I've encountered in a long time." - Doug Ramsey, recipient of Jazz Journalists Association's Lifetime achievement Award.
Recently awarded Jazz Pianist of the Year in Canada, Braid is also a recipient of SOCAN Composer of the Year, recognizing his output of over one hundred works including compositions for solo piano, jazz ensembles chamber groups, and symphony orchestras. He has released nine recordings, garnering six Juno nominations and two Juno awards; he is also a multi-National Jazz Award Winner and a recipient of the Canada Council for the Arts' "JazzID Award".
David Braid is an artist-in-residence at the University of Toronto, Faculty of Music.