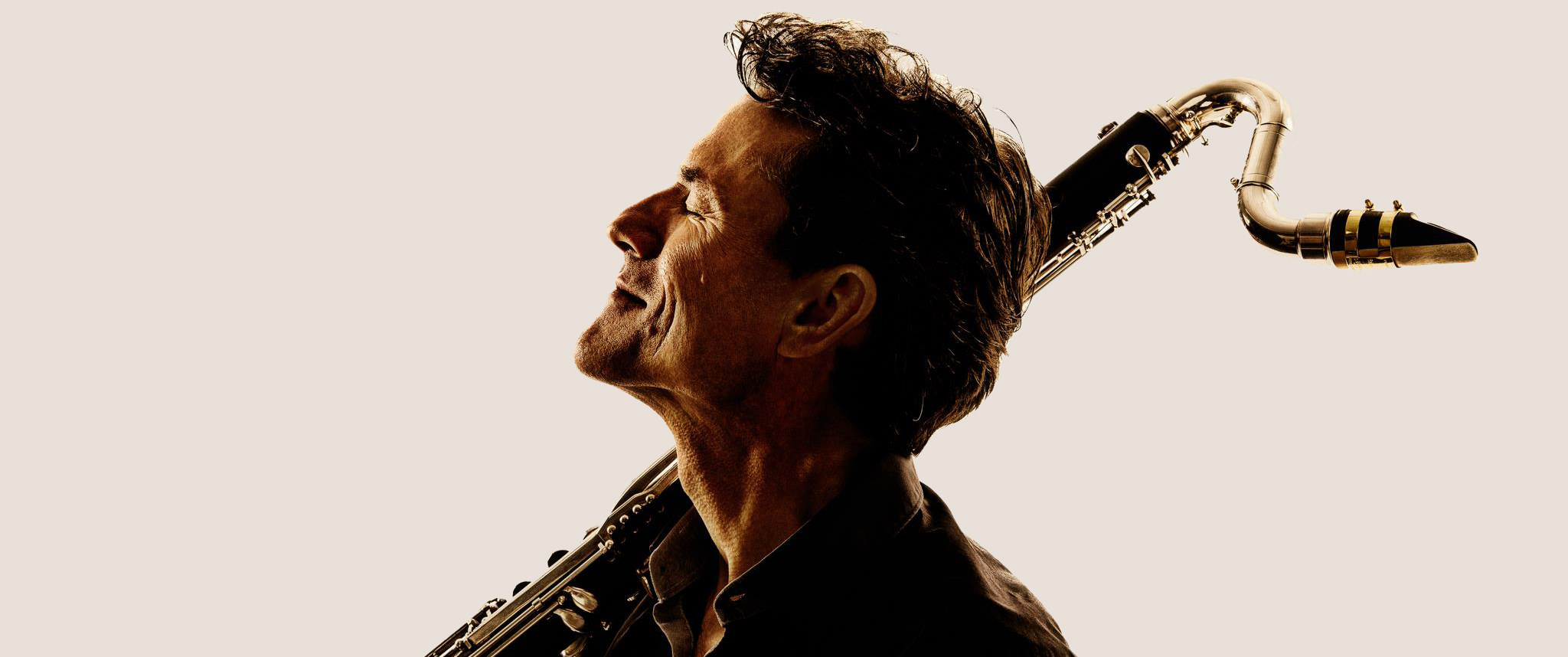 bass clarinet
Jeff Reilly
"Reilly's performance is gripping: his use of extended techniques add moments of sudden rawness to a beautifully full tone that masterfully conveys the image of the lone prophet Jeremiah". The Classical Review, UK (re: ECM release of Lamentations of Jeremiah)
"Jeff Reilly is an undisputed master of the Bass Clarinet who has gone to the end to explore its sonic universe." Halifax Chronicle Herald
"The virtuoso clarinetist Jeff Reilly extends his cadenzas across the history of sound, from monotony to modernism, in a performance that is dominant and often hypnotic." Norman Lebrecht
Jeff Reilly leads a multifaceted life as a bass clarinetist, composer, conductor, a CBC radio music producer, and as a radio documentary maker. A recording artist for the prestigious German label ECM, he has performed with choirs, orchestras and chamber groups, in music festivals, cathedrals and concert halls around the world – with his trio Sanctuary he has performed in Shanghai, Paris, London, New York, St Petersburg, Moscow, Riga, Sochi, Toronto, Montreal and more.
The pure emotional accessibility of his rich, lyrical performance and compositional style reminds us that extended techniques, avant-guard sonorities and complex forms of notation can be executed within the service of musicality and sensitivity. Receiving 4 Juno nominations, an ECMA award as well as 4 ECMA nominations, his approach to music blurs any simple distinctions between improvisation and composition, and does so with a musicality and sensitivity that reminds us that such distinctions are moot. Jeff has commissioned many large-scale works that feature bass clarinet, including Eriks Esenvalds, Christos Hatzis, David Mott, Peter-Anthony Togni, and Barry Guy.
Jeff Reilly lives in Halifax with his wife and twin daughters, and is the CBC senior producer of music production for the Atlantic Region.