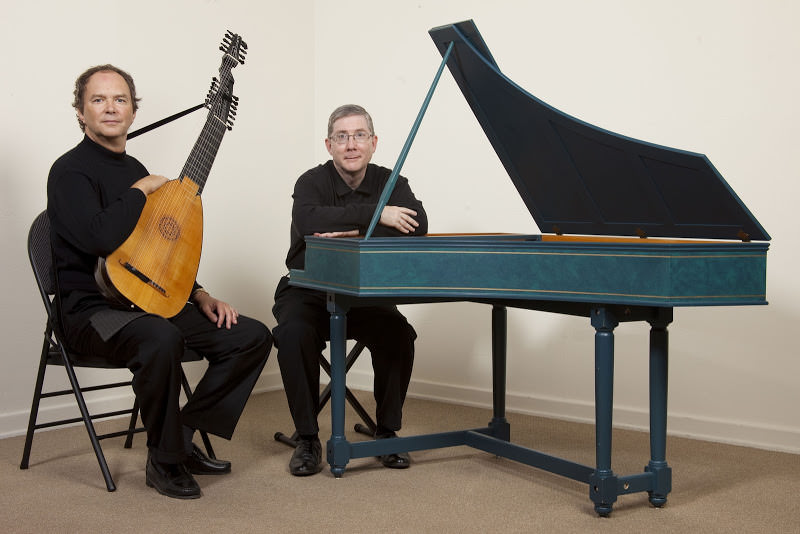 La Tour Baroque
Based in the province of New Brunswick on the east coast of Canada, the La Tour Baroque Duo has received accolades such as "exquisitely played" and "spellbinding" from critics and audiences alike. Their three CDs Les caractères de la danse (2011), The Last Time I Came O'er the Moor (2012) and Music at the Time of Louisbourg (2013) have been broadcast throughout Canada and in the USA and were all nominated for East Coast Music Awards. The Duo has performed throughout eastern Canada and in major centres such as Toronto, Montreal, New York, Paris and London. In 2013 the members of the La Tour Baroque Duo were Musicians-in-Residence at the Fortress of Louisbourg in Nova Scotia as part of the special activities for the 300th anniversary of its foundation.
Tim Blackmore is a graduate of the Montreal Conservatoire, the Curtis Institute of Music in Philadelphia and the Guildhall School of Music in London. He is the founder and Artistic Director of the Early Music Studio of Saint John and the Saint John Early Music Festival.
Michel Cardin has gained international recognition as a teacher, performer, musicologist and producer and has received numerous awards for his artistic accomplishments. A graduate of the Montreal Conservatoire, he is Professor of Guitar and Lute at the University of Moncton.
For more please visit La Tour Baroque's website