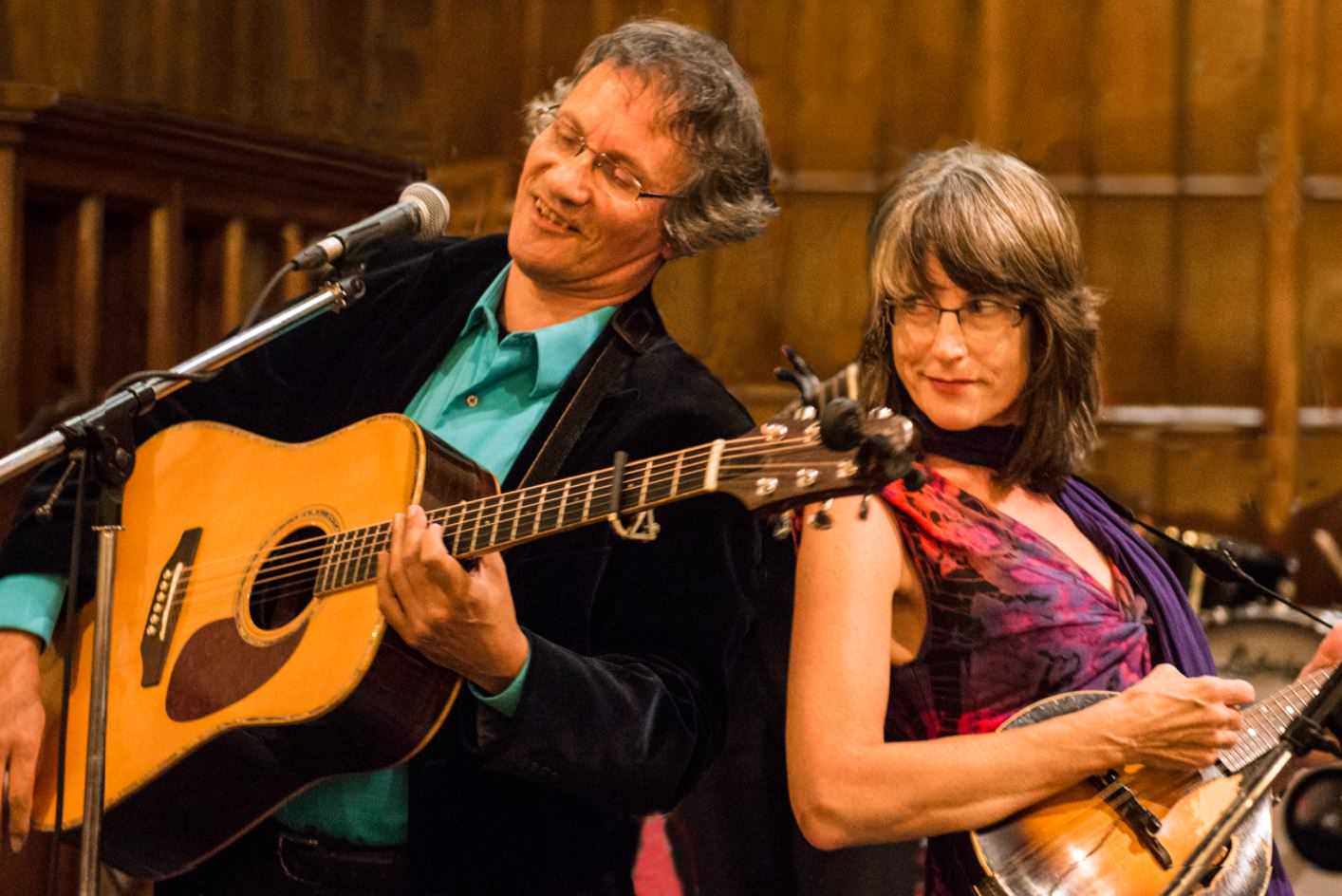 Naming The Twins
Naming the Twins is the Nova Scotia based, harmony rich guy-gal duo of Robbie Smith and Kath Glauser whose vocal blendings sound a bit like Simon & Garfunkel, if Art was a girl, a bit like Peter, Paul & Mary, if one of the boys was taking the night off. Their original material maintains the tradition of Ian & Sylvia, Gordon Lightfoot and Stan Rogers.
Their energy, casual banter, wide variety of song styles and remarkably well matched voices captivate audiences wherever they perform. Their presentations are well balanced with thoughtful ballads and toe-tappin' numbers, transporting the listener with lyrical imagery and sweet harmonies.
"Naming the Twin is bright, breezy and delightful. Their sound is wonderful…reminiscent of the best folk duos of the 60's and 70's." Bob Sherman, host of the long-running " WOODYS CHILDREN, now in its 45th consecutive year on the air, heard on WFUV (in NYC) and via the internet
Robbie Smith grew up in a very musical family. His first instrument was the violin but he soon began honing his craft as a songwriter at an early age. He is now the songwriter and arranger for the duo, plays guitars and other stringed instruments with a style all his own. Kathleen Glauser discovered her voice later in life, along with a natural ability to harmonize. She is the organizer, the manager, the "gig-getter" of the duo with a very busy day job running her own restaurant. Robbie and Kath together form a surprisingly tight vocal match to the delight of all their followers.
Upcoming Events