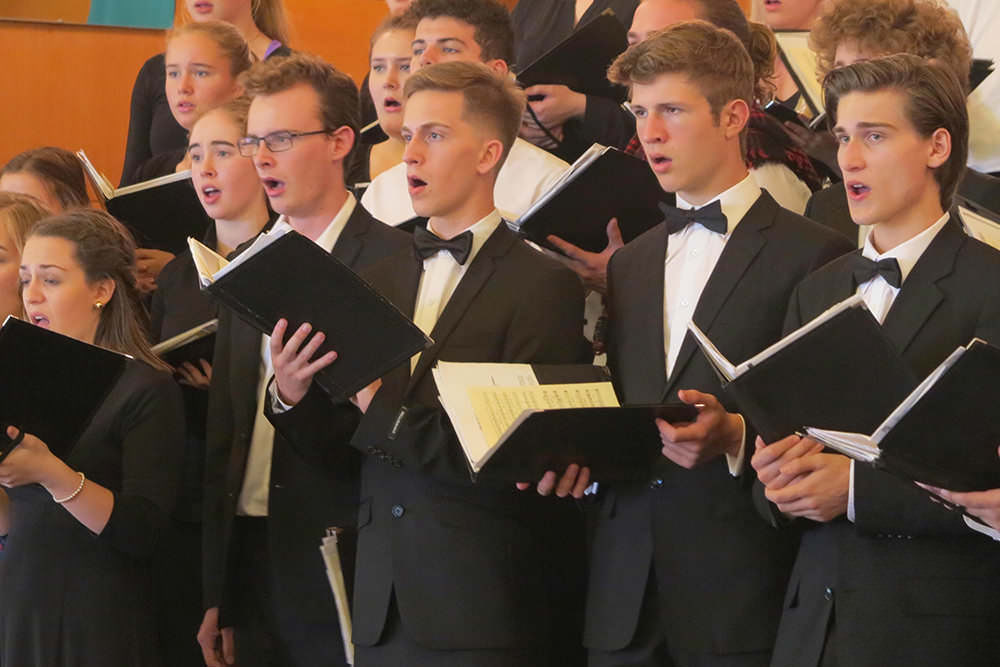 Nova Scotia Youth Choir
A project of the Nova Scotia Choral Federation, the Nova Scotia Youth Choir is now in its 25th year. The objective of the choir is to provide talented singers aged 16 to 25 with a challenging opportunity to work, develop and perform choral music together under the leadership of talented local educators and accomplished Canadian conductors. 30 to 40 auditioned singers from around the province have been chosen to work with a team of fine musicians.
Guest Conductor Kellie Walsh: A native of Newfoundland and Labrador, Canada, Kellie Walsh is the Artistic Director of Shallaway: Newfoundland and Labrador Youth in Chorus, Founder and Artistic Director of Lady Cove Women's Choir, and Artistic Director Emeritus of Newman Sound Men's Choir.
Shallaway is an internationally award winning and celebrated youth choir. Most recently, the senior ensemble won the title of "Children's Choir of the World" at the Llangollen Eisteddfodd in Wales. They have also received highest marks in the treble youth choir category at the Béla Bartók International Competition, Hungry, and the more than 250-members performed with the National Arts Centre Orchestra of Ottawa. Lady Cove Women's Choir is a two-time winner of the CBC Radio National Competition for Amateur Choirs, in 2008 won first place in the prestigious Béla Bartók Contemporary Choir Competition, in Debrecen, Hungary, and was one of 25 choirs chosen to participate in the 9th World Symposium on Choral Music in Puerto Madryn, Argentina. In 2014 the choir won two gold medals at the World Choir Games in Riga, Latvia.
Kellie also enjoys a busy schedule as a workshop clinician, guest conductor, and adjudicator, regularly traveling to work with choirs of all genres. Kellie holds Bachelor degrees in both Music and Music Education from Memorial University, in addition to a Masters degree in conducting. In 2013 Kellie received the Queen Elizabeth II Diamond Jubilee Medal, an award honouring significant contributions and achievements by Canadians. Most recently she has been invited to work as a choral specialist at the Stratford Festival in Stratford, Ontario.
For more please visit Nova Scotia Youth Choir's website