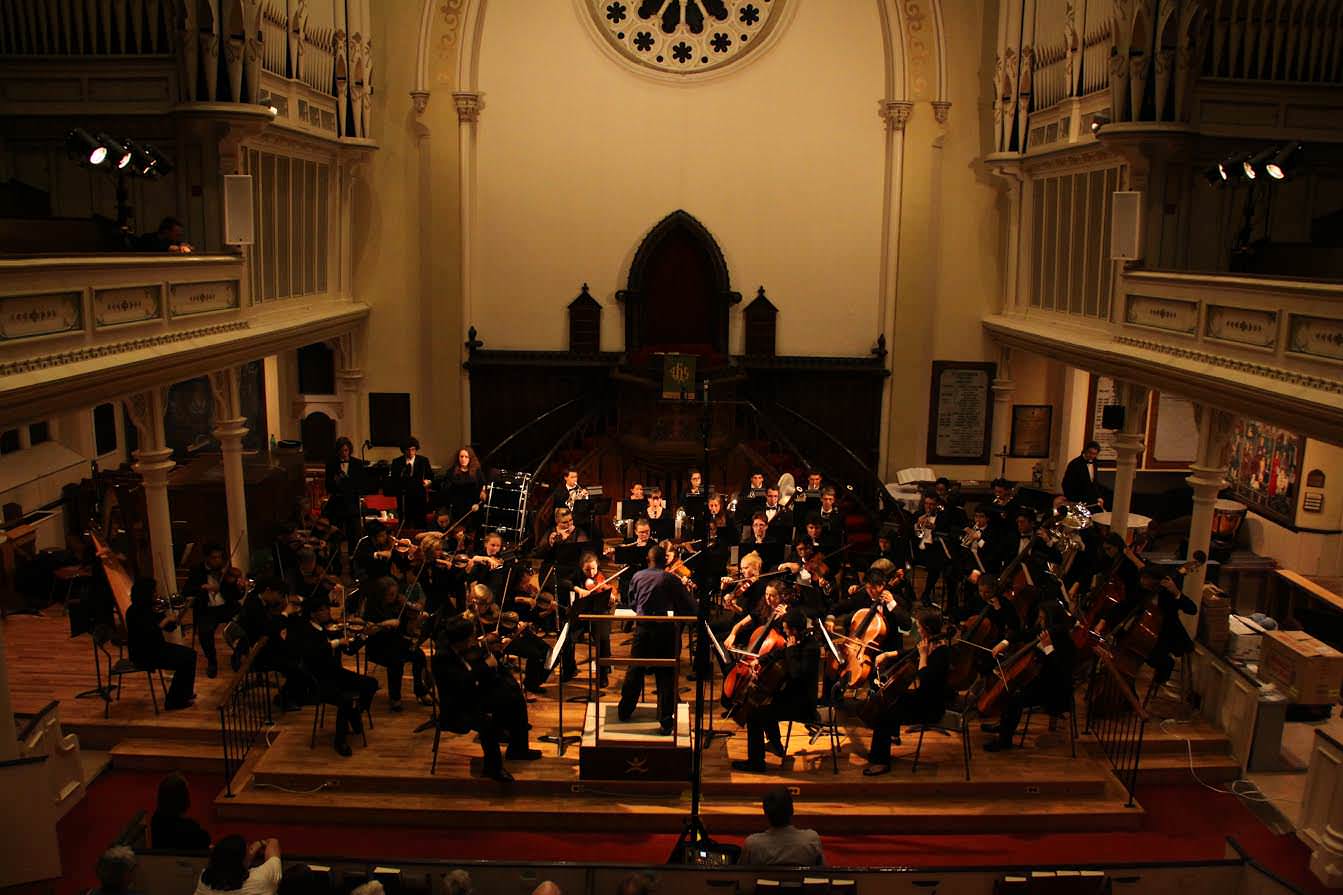 Nova Scotia Youth Orchestra
The Nova Scotia Youth Orchestra is a non-profit organization that was founded in 1976. The NSYO has provided students with educational opportunities not available at any university, public school, or conservatory in the province. The Orchestra has been described by renowned professional conductors and musicians as one of the finest in Canada. Many of our alumni have gone on to careers in music-related fields. The NSYO now boasts over 800 alumni. Past Music Directors include: Robert Raines, Stan Fisher, Georg Tintner, Gregory Burton, and our present Music Director is Dinuk Wijeratne.
The NSYO's season runs from the end of August until the end of April, and includes a 10-day Summer Workshop. The Orchestra usually performs 6 – 8 concerts in a typical season.
For more please visit Nova Scotia Youth Orchestra's website
Upcoming Events