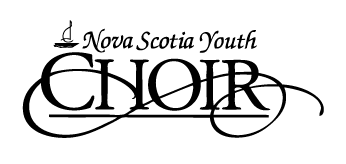 Saturday September 19 2015, 7:30 PM
Nova Scotia Youth Choir Celebrates 25 Years Of Singing Excellence!
First Baptist Church
Saturday 19 September – 7:30 PM

Tickets can be purchased in advance at the NSCF office, or at the door. For more information, please visit the Nova Scotia Choral Federation's website at www.nscf.ns.ca.
About
The province's most talented young choral singers will gather as the Nova Scotia Youth Choir, under the direction of guest conductor, Kellie Walsh, to present the 25th Anniversary concert.
The Nova Scotia Youth Choir is a program of the Nova Scotia Choral Federation, and is celebrating 25 years of bringing choral excellence to the young singers of Nova Scotia. This program provides opportunity for singers ages 16-25 to work intensively on a wide variety of choral repertoire with some of the best choral instructors and directors in the field today.