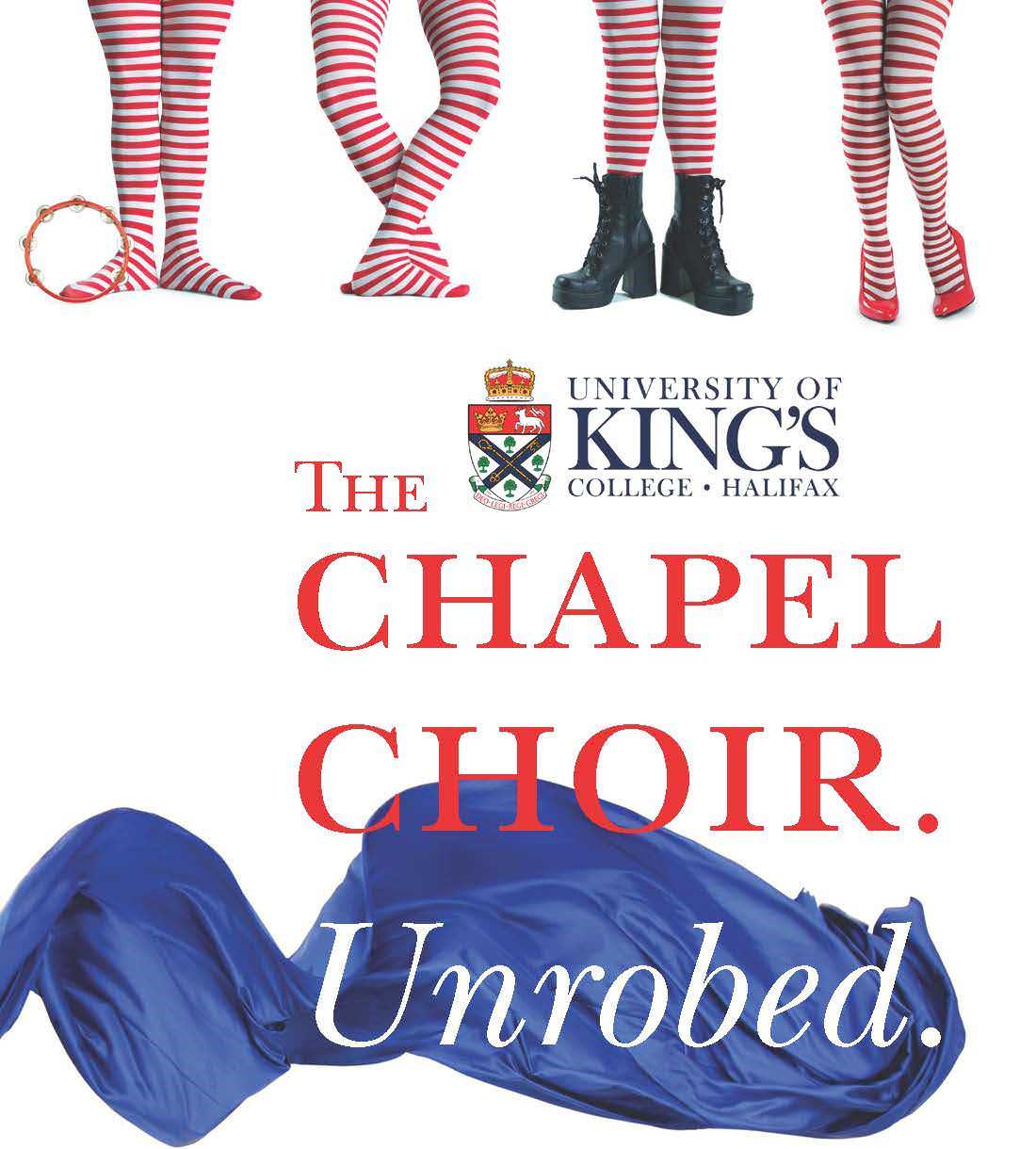 Sunday February 28 2016, 5:00 PM
Chapel Choir… Unrobed!
About
Showcasing the hidden talents of the choristers of the University of King's College Chapel Choir, 'Chapel Choir Unrobed' is an evening of ingenuities, infamies, and oddities served up with a glass of bubbly and appetizers.
Advance reservations $35, $40 at the door, $25 for Students available by leaving a message at the Musique Royale Box Office at (902) 634-9994.