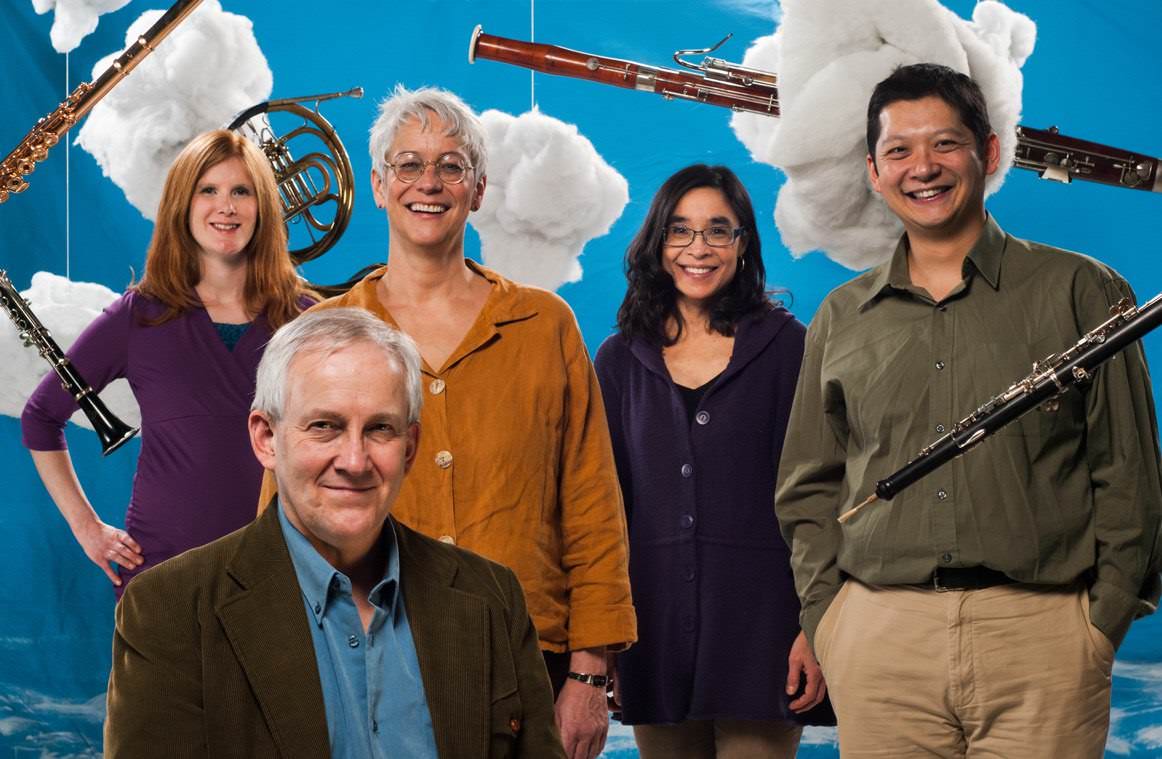 Saturday May 7 2016, 2:00 PM
Cookie Concert Big Bad Wolves with Fifth Wind
About
Fifth Wind was founded on the principle that music should be fun to play as well as to listen to, and that all music is worth hearing at least once!
Bringing to the ensemble their diverse professional experiences—ranging from large orchestral to intimate period instrument performance, founding members Jack Chen (flute), Suzanne Lemieux (oboe), Eileen Walsh (clarinet), Ivor Rothwell (bassoon) and Mary Lee (horn) aim to introduce as wide an audience as possible to the woodwind quintet genre, with a strong emphasis on collaborations and education. The intimate nature of this chamber ensemble invites listeners to observe the different tone colours of the five unique instruments and enjoy the interaction between musicians.
Fifth Wind is the newest professional woodwind quintet in the Maritimes. Since its formation, the ensemble has begun collaborating with Canadian composers to premiere new works written for the ensemble, and is in demand for educational and concert performances for the upcoming season.
Cookie concerts - combining originality, fun and engaging musical and artistic presentations - are designed for the whole family to enjoy.
Admission to the performance is $5 at the door (free for toddlers) Advance reservations can also be made by leaving a message 902-634-9994.
Enjoy a freshly baked cookie and added activities that often accompany our cookie events!