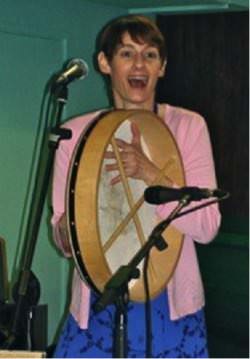 Saturday March 4 2017, 2:00 PM
Cookie Concert with Mary Knickle and Cynthia Myers
About
Cynthia Myers (Vocalist/Actor/Writer) has performed as a musical theatre actress on stages and in clubs with various jazz combos in both Canada and the U.S. Cynthia's favorite theatrical roles include: Mrs. Meers in Thoroughly Modern Millie, Dot in Sunday in the Park with George, Reno Sweeny in Anything Goes; throw in Rizzo, Lola, Sally Bowls and Audrey. Cynthia is a five time veteran of the fringe festival having worked both in the Victoria and the Seattle festivals. When not on stage with Swingology or Jazzette; Cynthia is writing musicals for children, and developing curriculum for the Chester Playhouse After School Program.
Mary Knickle is a multi talented artist. She has released three albums of original music: On the Wind and the Sea, Who Will Take the Throne? and Weave, winner of the Best Provincial Folk CD at the Toronto Exclusive Music Awards. She lives in Lunenburg teaching singing in classical, musical theatre, folk and other styles. She discovered her talent and love for composing later in life and has since composed several well reviewed larger works. They include her first opera on Morgan La Fay, the opera/musical drama Miryam and The Seafarers' Requiem. Her art songs and trios as well choral works are being performed across Canada.
Enjoy a freshly baked cookie and added activities that often accompany our cookie events!