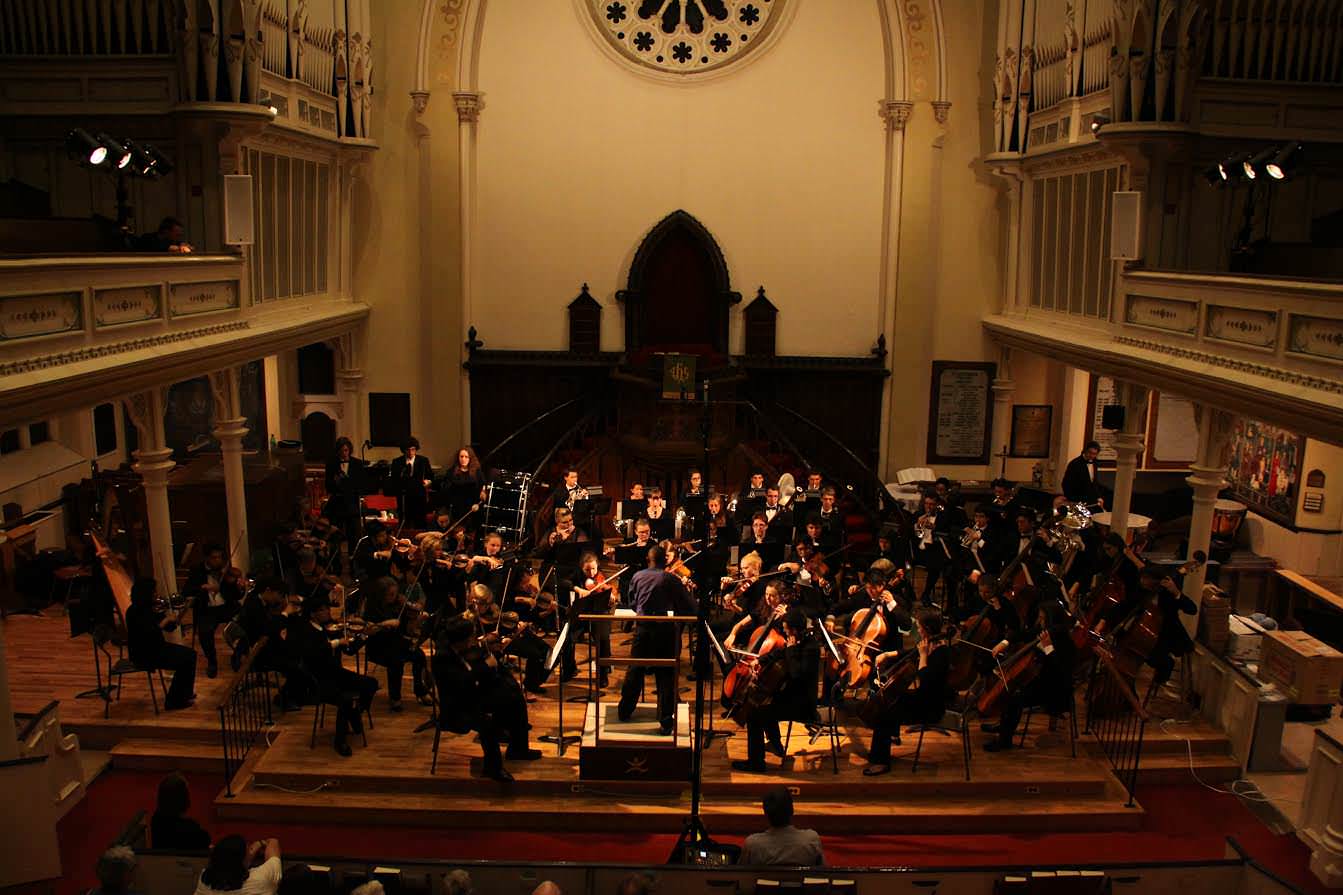 Thursday August 31 – 7:30 PM
Nova Scotia Youth Orchestra
About
The Nova Scotia Youth Orchestra has announced the cancellation of their August tour and Musique Royale regrets to announce that the performance originally scheduled for August 31st at St John's Anglican Church in Lunenburg will not take place. If further information is required please contact the Musique Royale Box Office at 902 634-9994 or email: musiqueroyale1985@gmail.com
The Nova Scotia Youth Orchestra is a non-profit organization that was founded in 1977. For thirty-three years, the NSYO has provided students with educational opportunities not available at any university, public school, or conservatory in the province. The Orchestra has been described by renowned professional conductors and musicians as one of the finest in Canada. 85% of our alumni have gone on to jobs in music-related fields. The NSYO now boasts nearly 1000 alumni. Past Music Directors include: Robert Raines, Stan Fisher, Georg Tintner, Gregory Burton, and present Music Director is Dinuk Wijeratne.
The NSYO's season runs from the end of August until the end of April, and includes a 10-day Summer Workshop. The Orchestra usually performs 6 - 8 concerts in a typical season.
The Sri Lankan-born, Canada-based composer-performer Dinuk Wijeratne has been described by the Toronto Star as 'an artist who reflects a positive vision of our cultural future', and by the New York Times as 'exuberantly creative'. His boundary-crossing work sees him equally at home in collaborations with symphony orchestras and string quartets, tabla players and DJs, and takes him to international venues as poles apart as the Berlin Philharmonie and the North Sea Jazz Festival.