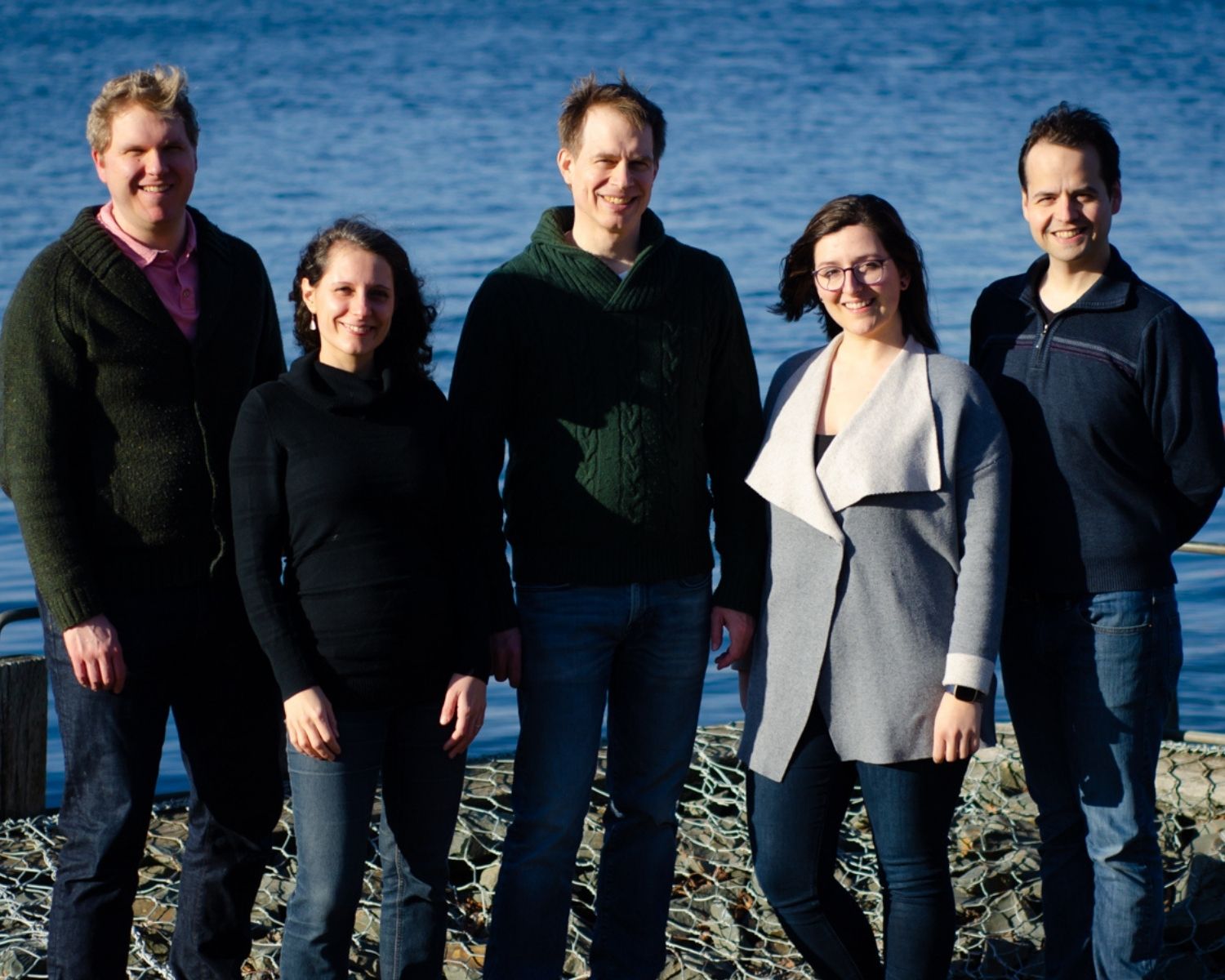 Sunday September 10 – 7:30 PM
Helios Vocal Ensemble
About
Helios Vocal Ensemble is Atlantic Canada's premier vocal ensemble, performing sacred and secular music, specializing in Renaissance polyphony, a fluid and unifying musical language defining its time. Their "Madrigal Mystery Tour" concert offers rapturous, rambunctious and raunchy songs from across Europe, with a cappella works by some of the finest composers of the 16th and 17th centuries.
The five members of the vocal group all have affiliation with the choir at St. George's Round Church in Halifax and its director Garth MacPhee.
Blue Rocks – St. Barnabas Church
Thursday, Sept 7 at 7:30 pm
Tickets are $30 for general and $10 for students. Tickets are available at Shop on the Corner in Lunenburg and by reservation from the MR Box Office at 902-634-9994 or musiqueroyale1985@gmail.com and at the door.
Wolfville - Manning Memorial Chapel
Friday, Sept 8 at 7:30 pm
Tickets are $20 for general and $10 for students (at the door)
Tickets are available by reservation at 902 582-3933, and at the door
Lake Charlotte - Memory Lane Heritage Village
Saturday, Sept 9 at 5 pm
Tickets available from Memory Lane Heritage Village, 902-845-1937, 877-287-0697
A meal is also offered in the cookhouse at an added price
Saulnierville - Sacré Coeur Church
Sunday, Sept 10 at 3 pm
Tickets are $20 for general and $10 for students at the door