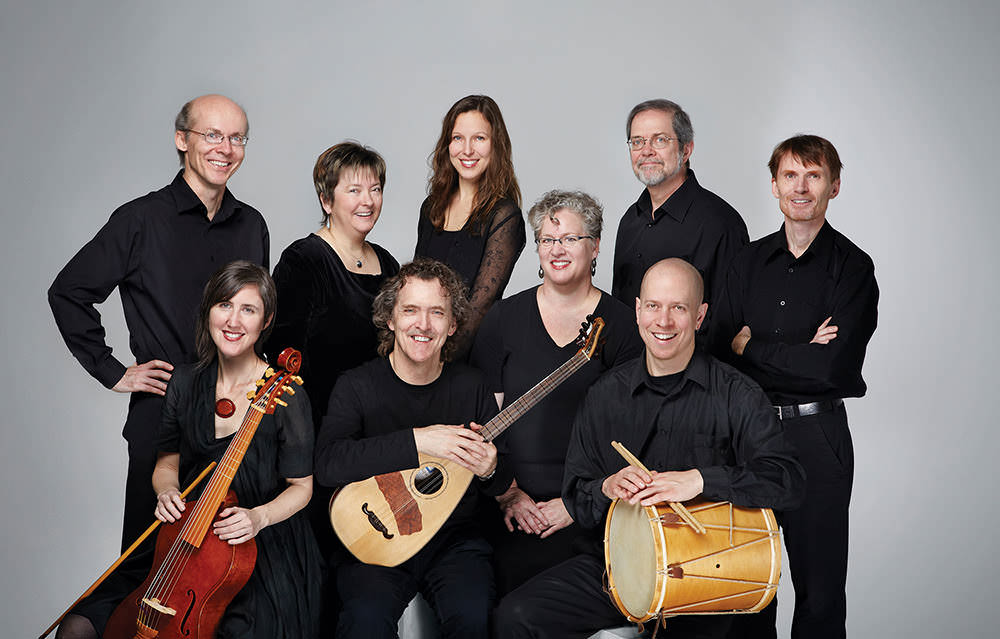 Sunday September 17 – 7:30 PM
Toronto Consort
About
Since its founding in 1972, the Toronto Consort, under the direction of David Fallis, has become internationally recognized for its excellence in the performance of medieval, renaissance and early baroque music. Some of Canada's leading early music specialists have come together to form the Toronto Consort whose members include both singers and instrumentalists (lute, recorder, guitar, flute, early keyboards and percussion).
"Since the founding of The Toronto Consort in 1972, Canada can boast a world-class early music ensemble worthy of the attention of any musically literate ear… Their closely matched phrasing, intonation and tonal shading was worthy of the finest string quartet." Chronicle Herald, Halifax
The Toronto Consort is heard frequently on Canadian and international radio and television and has appeared with the Toronto Symphony Orchestra and the Montreal Symphony Orchestra as well as the North German Radio Orchestra. Its many recordings include The Praetorius Christmas Vespers, The DaVinci Collection, The Queen: Music for Elizabeth I, The Way of the Pilgrim, Mariners and Milkmaids, The Little Barley-Corne, Nowell Sing We, the Juno-nominated Full Well She Sang, Orlando di Lasso: Chanson and Madrigals, and O Lusty May. Unusual for an early music ensemble but further evidence of the Consort's versatility and virtuosity, is its contemporary repertoire. Canadian composers such as John Beckwith, Lothar Klein and David Keane have written pieces especially for The Toronto Consort. The Toronto Consort recorded the soundtrack for Atom Egoyan's award-winning film The Sweet Hereafter. Whether portraying the haunting emotion of a minstrel's ballad or capturing the sparkle of a rollicking madrigal, The Toronto Consort brings alive the glorious music of earlier times.