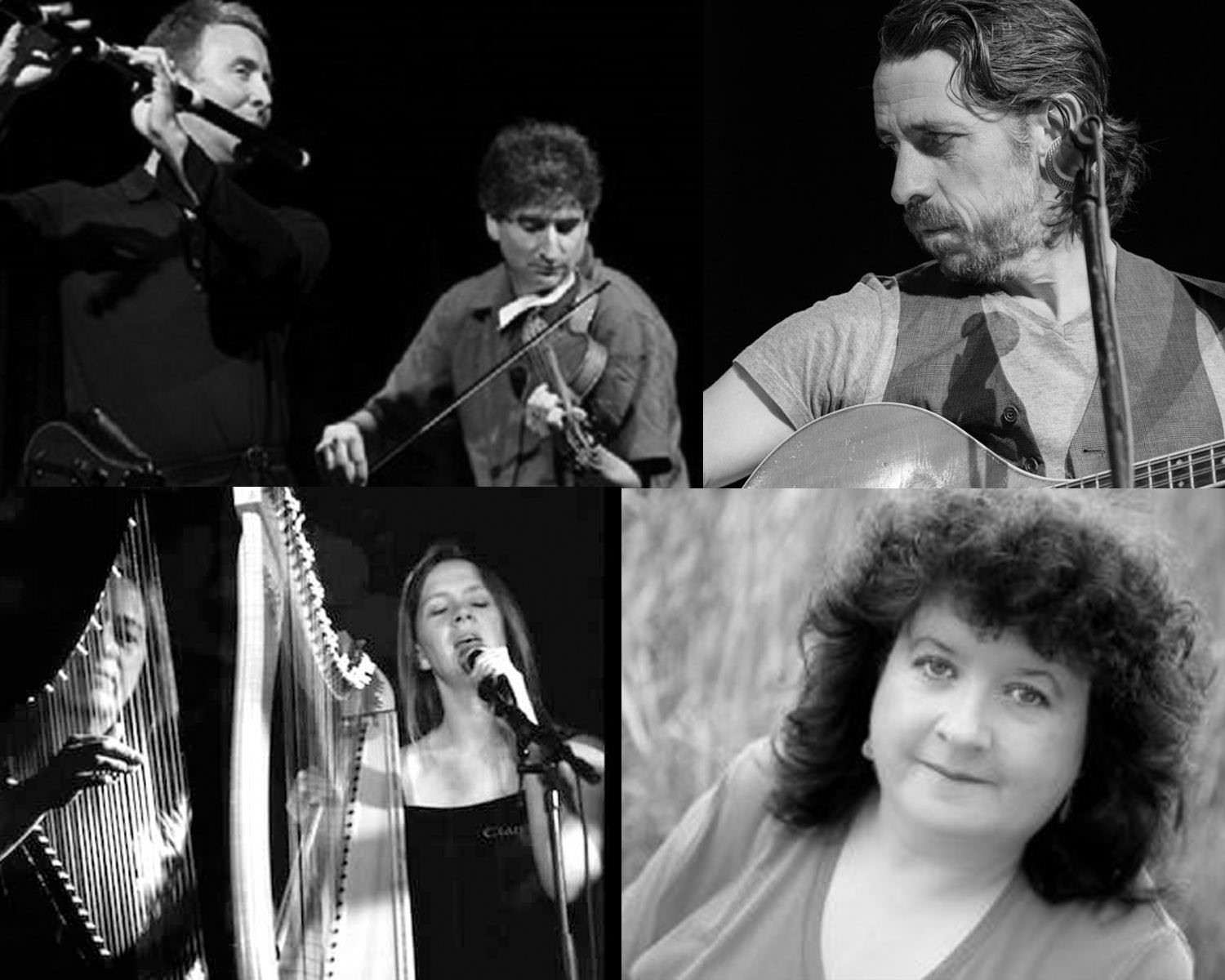 July 29 - August 2, 2018
Summer Tour – Best of Boxwood 2018
Featuring
Patsy Seddon
Celtic harp / vocals
Cathy-Ann MacPhee
Gaelic song
About
Musique Royale presents the Best of Boxwood 2018. Combining colorful and eclectic sounds with the finesse of classical technique to create a salute to the traditional dance music of the Canadian Maritimes, along with that of Scotland & Ireland! As annual tradition would have it, following the Boxwood Festival and Workshop each July comes the Best of Boxwood tour, where artists join Chris Norman on a province-wide tour to celebrate the fruits of their collaborations.
Chris Norman is founder and director of the Boxwood Festivals and Workshops taking place for the past 22 years in Canada, New Zealand, Australia and the USA. He has inspired thousands of musicians of all ages, and played a significant role in reviving the flute in traditional Scottish and Canadian music.
The concert will also feature David Greenberg, co-founder of Medieval Quintet, Puirt a Baroque, Ferintosh, and Tempest Baroque Ensemble; with rich experience in Cape Breton and Baroque violin, appearing at Festival of American Fiddle Tunes, Gaelic College (St. Anne's), Edinburgh International Festival, and more. Also on the tour is one of Scotland's favourite and most innovative celtic harp players, Patsy Seddon, who performs in Gaelic, English and Scots, and also plays Scottish fiddle. A major contributor to the Edinburgh Harp Festival, Patsy has had a widespread influence on introducing harp to a greater audience through performing, teaching, and organizing.
With a fascinating life experience, Scottish Gaelic singer Cathy-Ann Macphee from Barra, UK will also perform. From singing by candlelight before electricity arrived on Barra to racking up nearly 80,000 views on YouTube for her singing of Gaelic anthem Cànan Nan Gàidheal, Catherine-Ann MacPhee has sung through a world of change in establishing herself as one of Gaelic music's favourite voices.
Finally, internationally recognized traditional musician and songwriter, Eamon O'Leary completes the 2018 Boxwood Ensemble! Singer, guitarist, banjo player and fiddler hailing from Dublin, Eamon has lived in New York City for the last twenty years and tours extensively throughout North America and Europe, performing and recording with many of Irish music's great players.
Put a spring in your step with the Best of Boxwood 2018, whose program combines originality, intelligence, fun, and sheer mastery of traditional music. In a church nearby, or an intimate house setting, join in as Boxwood's 2018 tour brings to life the energetic, traditional dance music of Maritime Canada, Scotland, & Ireland!