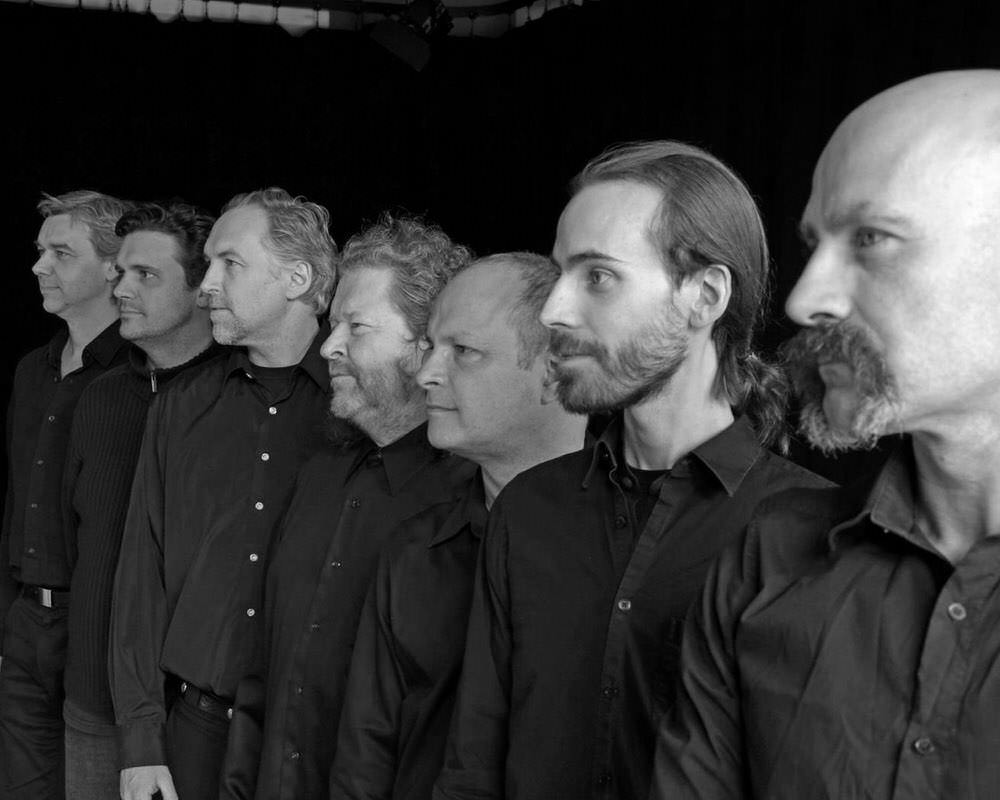 September 13 - 18, 2018
Summer Tour – Sea Song & Shanties
Featuring
Seán Dagher
cittern / bouzouki / banjo / vocals
See preview

About
Musique Royale proudly invites you to join La Nef as they explore music of the sea with capstand shanties, halyard shanties, laments, forecastle songs, short haul shanties: hear the rich songs and music that accompany a sailors work and play. Inspired by this tradition of maritime music, Seán Dagher, the troupe's musical director, has arranged these songs to display all the warmth and depth they deserve.
"To the seamen of America, Britain, and northern Europe a Shanty was as much a part of the equipment as a sheath-knife and pannikin (…) Shanties were always associated with work – and a rigid tabu held against singing them ashore" - Stan Hugill
Captain: Seán Dagher (musical director, voice, cittern)
Sailors: Nils Brown (voice), Nelson Carter (violin, percussion, voice), David Gossage (flutes, voice), Andrew Horton (double bass), Clayton Kennedy (voice), Michiel Schrey (voice)
Founded in 1991, La Nef is a company dedicated to the creation and production of early and contemporary music, producing concerts and recitals of early and traditional music that are based on historical and literary themes. In Sea Songs and Shanties, many of the tunes showcased are arrangements from a collection of Stan Hugill, a sailor and a shantyman, whose preservation of these old songs is a testament of a sailors' need of rhythmic shanties to unite mens labors and lift their spirits, as they endured backbreaking tasks before machines eventually replaced such physical labours.
Musical Captain Seán Dagher is an active performer, arranger, and composer of music from various classical and folk music traditions: Celtic, Baroque, Medieval, Arabic, Quebecois, and Maritime. He is artistic director and principal arranger of Skye Consort and and is a member of La Nef's Artistic Committee. Seán often provides arrangements for other ensembles and artists, including La Mandragore, Pierre Lapointe, Shannon Mercer, I Furiosi, Les Voix Baroques, and Les Voix Humaines. His music has been performed across Canada and the United States. Seán has recorded sea shanties and tavern songs for several video game soundtrack in Assassin's Creed 4 series, by Ubisoft. He has performed and toured with the Orchestre Symphonique de Montréal under Maestro Kent Nagano. Seán has worked with the Festival du Monde Arabe creating shows of Middle Eastern and North African music. He has arranged and composed music for audio books with storyteller and musician Suzanne De Serres, Youth Program Director for La Nef, and for American author Sandra Gulland. Seán has been a composer and sound designer for several theatre productions. Seán has been nominated for numerous ADISQ and Opus awards and participated in the ADISQ winning CD, La Traverse Miraculeuse from Les Charbonniers de l'enfer et La Nef. He played in La Mandragore's concert Convivencia which won the Opus award for world-music concert of the year 2013. Despite all that Seán can frequently be found singing and playing in Irish pubs.
The men have banded together from rich and colorful musical backgrounds creating a chorus of seven male voices. Feel the wind on your face and smell the salty air, enter one of the six historic Summer Tour venues and be immersed in the music of England, Scotland, Ireland, the Americas, and the Caribbean with La Nef!