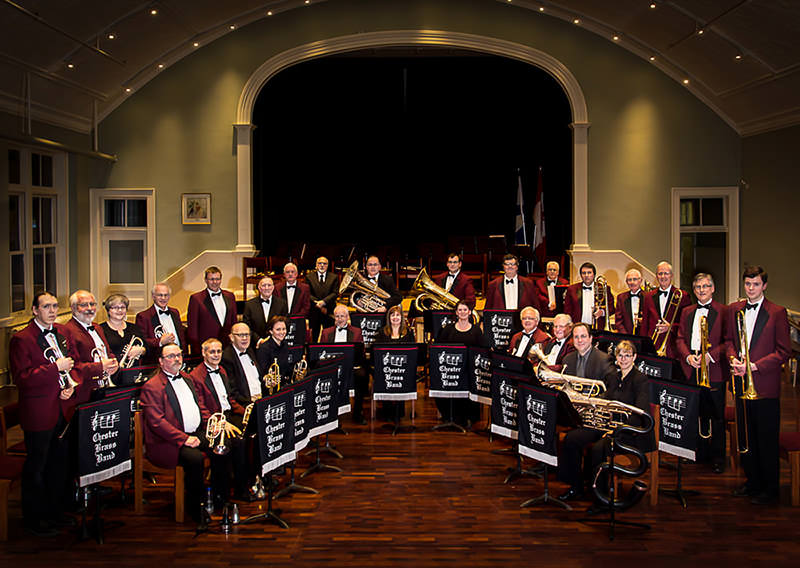 Sunday October 14 2018, 3:00 PM
Chester Brass
St. John's Anglican Church Lunenburg
Sunday 14 October – 3:00 PM

Featuring
Paula Rockwell
mezzo-soprano
About
Chester Brass featuring mezzo-soprano Paula Rockwell
Musique Royale proudly presents the Chester Brass Band on Sunday, October 14 at 3 pm in St. John's Anglican Church (Lunenburg). Founded in 1873, and made up of a 25 piece brass ensemble, this renowned Nova Scotia group is based in Chester, Nova Scotia, and is made up of talented, volunteer musicians. The Band's repertoire includes arrangements of classical works, original works written for brass bands, marches, hymns, and arrangements of modern and popular melodies. They have performed with guest choirs, and vocal and instrumental soloists of distinction. Chester Brass is directed by Commander (Retired) George Morrison a graduate of the Canadian Navy School of Music and Dalhousie University.
The concert will feature mezzo soprano Paula Rockwell.
Since returning to Nova Scotia, after completing her graduate studies at University of Toronto, Paula Rockwell has been steeped in musical projects, performances and music festivals in her home province, Canada and the US. She teaches Applied Voice, Diction for Singers, Scene Studies and the Singing Actor at her alma mater Acadia University and creates productions for Acadia's Singing Theatre Ensemble where she is the artistic director. She has been featured on several recordings and co-produced her debut CD entitled Fleeting Melodies, a collection of 20th century art songs and arias.
Paula has taken on several operatic roles since graduating from University of Toronto working with the Canadian Opera Company, Toronto's Opera in Concert, Vancouver Opera, Tidal Opera, Orchestre Baroque de Montreal, Opera Nova Scotia and Maritime Concert Opera. She has performed with Symphony Nova Scotia, Chorus of Westerly, RI, North York Philharmonic, ON, Symphony New Brunswick, Peterborough Singers, ON, The Music Room Chamber Series in Halifax as well as for many fundraisers, including Music for Haiti, Women Only at Pier 21 and the annual Opera Nova Scotia's Opera Valentine. Paula is heard every summer giving masterclasses, vocal warm-up morning sessions and a recital in Lyman, New Hampshire at The Ogontz Choral Symposium.
Don't miss the Chester Brass Band featuring Paula Rockwell at Lunenburg's starry St. John's Anglican Church on Sunday, October 14.