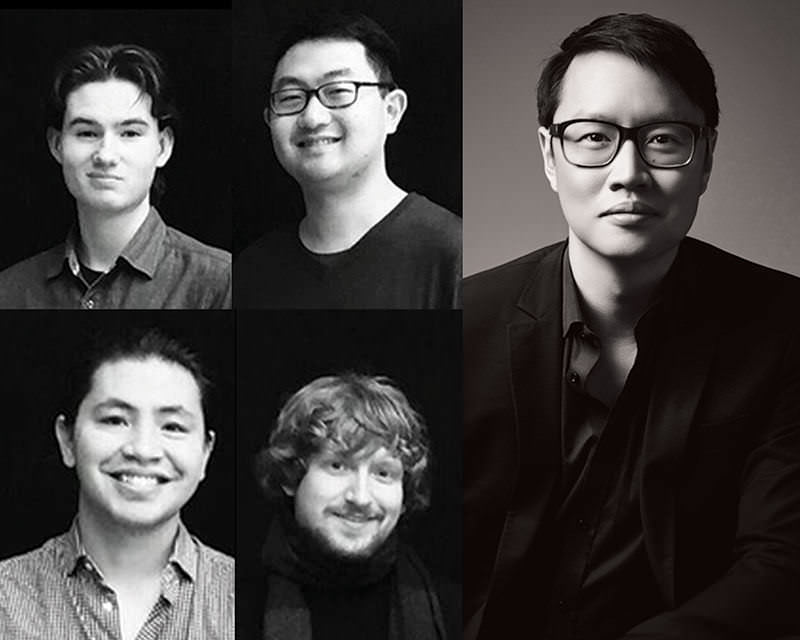 Sunday December 2 2018, 4:00 PM
Milton String Quartet & Philip Chiu
About
Musique Royale is thrilled to welcome pianist Philip Chiu and the Milton String Quartet to perform at Cecilia's Retreat. The prestigious ensemble based out of Montreal, Quebec has soared quickly to great heights since their formation at McGill University's Schulich School of Music in 2015. It comes as no surprise that the exceptional Canadian pianist, Philip Chiu, whose immense talent is magnified by his ability to communicate and connect with audiences and other artists, has chosen to collaborate with the Milton String Quartet in this very special concert.
Winner of the 2017 Fischoff National Chamber Music Competition Grand Prize and Senior String Division Gold Medal, the Milton String Quartet is currently works under the tutelage of Professor André J. Roy. The ensemble was the 2017 Fellowship String Quartet at ENCORE Chamber Music in Cleveland, OH, and was named winner of the 2016 McGill University Chamber Music Competition, earning a residency in May 2017 at the Mozarteum University in Salzburg, Austria. As part of the Fischoff Grand Prize, the quartet attended the Emilia Romagna Music Festival in Italy in summer 2018.
The ensemble recently appeared on CBC Music's lists of 30 hot Canadian classical musicians under 30, and Montreal's 10 emerging acts to watch. Works of Mozart and Mendelssohn, both wunderkinds, in all their spontaneity, spunk, and youthful inspiration, will be interpreted by the Milton String Quartet along with pianist Philip Chiu, a perfect pairing for this energetic program.
An exceedingly sociable pianist, Philip concertizes extensively as one of Canada's most sought-after chamber musicians. He has appeared in recitals with leading musicians of the world stage, including James Ehnes, Raphael Wallfisch, Patrice Fontanarosa, Regis Pasquier, Matt Haimovitz, Radovan Vlatkovic, Stefan Dohr, Philippe Bernold, Alex Klein, and Eugene Isotov. He performs regularly with principal members of Canada's leading orchestras and ensembles, including Toronto Symphony Orchestra concertmaster Jonathan Crow, l'Orchestre Symphonique de Montréal concertmaster Andrew Wan, and Pascale Giguere of Les Violons du Roy.
Hear Mozart and Mendelssohn in a totally novel way as introduced and interpreted by inquisitive musicians, Philip Chiu and the Milton String Quartet!