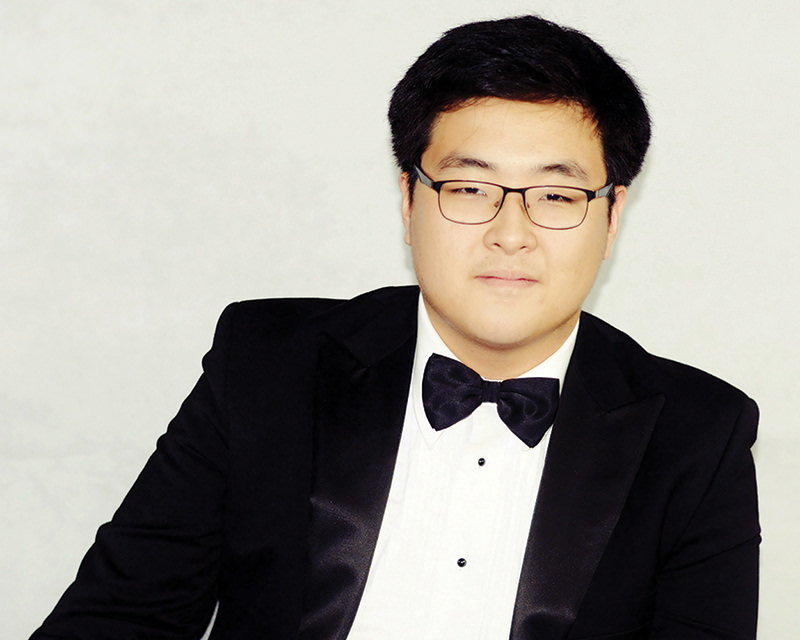 Saturday January 5 2019, 11:00 AM
Andrew Son
About
Musique Royale is thrilled to present pianist Andrew Son in concert at Cecilia's Retreat, interpreting music of Haydn, Mendelssohn, Liszt and Chopin. Last April, Son was chosen from five accomplished competitors at the Canadian Federation of Music Teachers' Association's Atlantic Young Artist Competition to perform as the 2018 Atlantic Young Artist.
Halifax native Andrew Son is emerging as a top artist on the piano. He is currently entering his second year at Dalhousie University, majoring in Neuroscience with a minor in Music. He studies piano with Lynn Stodola and Peter Allen. Already with many accolades, Andrew has competed on the national stage several times. In 2015 he represented Nova Scotia at the CFMTA National Music Competition. He was awarded the Fountain School of Performing Arts Undergraduate Scholarship and IB Renewable Scholarship to attend Dalhousie University. As the winner of the Rose Bowl Competition at the Nova Scotia Kiwanis Music Festival in Halifax, he will once again represent Nova Scotia in the 2019 CFMTA National Music Competition. Most recently, Andrew was the First Place winner of the piano division at the National Music Festival in April and was named Second Place Grand Award winner at the final Gala Concert.
On the morning of January 5th, hear tender emotion as young artist Andrew Son brings this solo program to Cecilia's Retreat!
The Atlantic Young Artist Competition and Tour are projects of the Canadian Federation of Music Teachers' Association and its provincial counterparts in New Brunswick, Nova Scotia, Newfoundland and Prince Edward Island. The competition is open to pianists, singers and instrumentalists high calibre who are currently studying with a Registered Music Teacher.