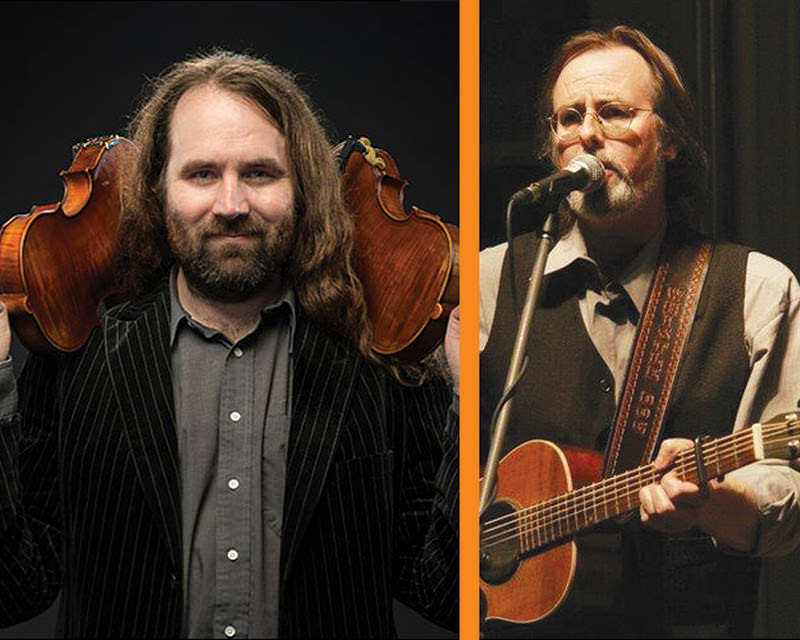 Saturday April 6 2019, 2:00 PM
Rissesco & Sampson
Lunenburg School of the Arts
Saturday 6 April – 2:00 PM

$5 (4 and under free). Available at the door.
Featuring
Doug Sampson
guitar / vocals
About
Musique Royale is delighted to present the unstoppable fiddling of Anthony Rissesco and grooving guitar rhythms of Doug Sampson for the April Cookie Concert. The duo will bring a range of Scottish, Irish and Cape Breton tunes. Sit back and relax to this energizing music, even including some Don Messer and texas swing, (and hear the boys sing a song or two as well)!
About the artists
Anthony Rissesco is a contemporary violinist who performs folk, fiddle, rock, classical and more. He was a student of Jan Wicha and Philippe Djokic. He has toured for many years with Lennie Gallant and appeared on Lennie Lennie's album "live Acoustic at the Carleton" which received a Canadian Folk Music award. Anthony has been on many festival stages across the U.S with roots rock band "Pogey" He has played and toured with many artists from the Maritimes such as Bruce Guthro and Anne Murray. He has been a guest performer with Symphony Nova Scotia several times either performing with Lennie Gallant or playing fiddle medleys and singing folk songs. He is part of the trio "Papilio" which has released its second CD and whose first was nominated for an ECMA and Music Nova Scotia awards. He grew up playing in the "down east old time tradition"and competed in fiddling competitions across the country. He is a first place prize winner in five Canadian provinces and has represented Nova Scotia at the Canadian Grand Masters several times. Anthony is 3rd prize winner at the Canadian open. He is also a past Maritime fiddle champion and recently a judge at that oldest of Canadian fiddle competitions.