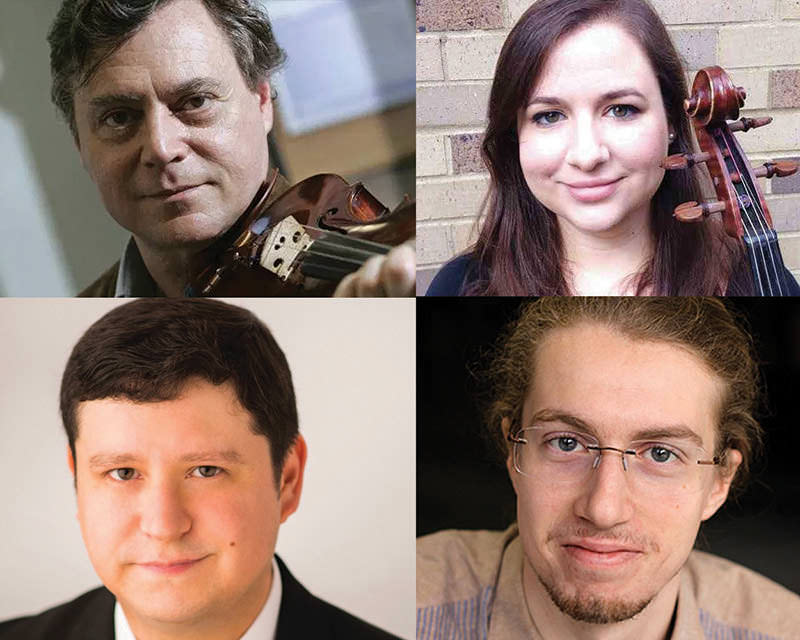 Sunday May 12 2019, 4:00 PM
Mother's Day with Brahms and Beethoven
About
Musique Royale is delighted to welcome back Philippe Djokic to Cecilia's Retreat, this time he brings with him a quartet including Leonardo Perez (violin), Elizabeth Upson Perez (viola), and Ben Marmen (cello) in a program centralized around two titans of the romantic period, Brahms and Beethoven!
The first half of the program is Johannes Brahms' op. 51 Quartet, no. 2, a work which took the composer many years to write. A composition whose creative process included secret performances to polish the work, eventually gained praise from Schoenberg for its advanced harmonies and the completeness to which movements are expanded from a tiny motif. Quartet op.59, no.3 (Razumowsky) by L. Van Beethoven comprises the second half of the program. One of three Quartets commissioned by Count Razumovsky, the Russian ambassador to Vienna and an amateur violinist himself, the Count requested only that Beethoven feature Russian folk songs within the commission. However the Quartet to be performed only evokes a Russian theme, perhaps one Beethoven created himself, rather than identifying a traditional song. It is through the Razumowsky commission that Beethoven transformed the Quartet form from being a "chamber" piece into a dramatic, standalone work.
Don't miss a lively evening of chamber music celebrating Brahms and Beethoven, early in March at Cecilia's Retreat!