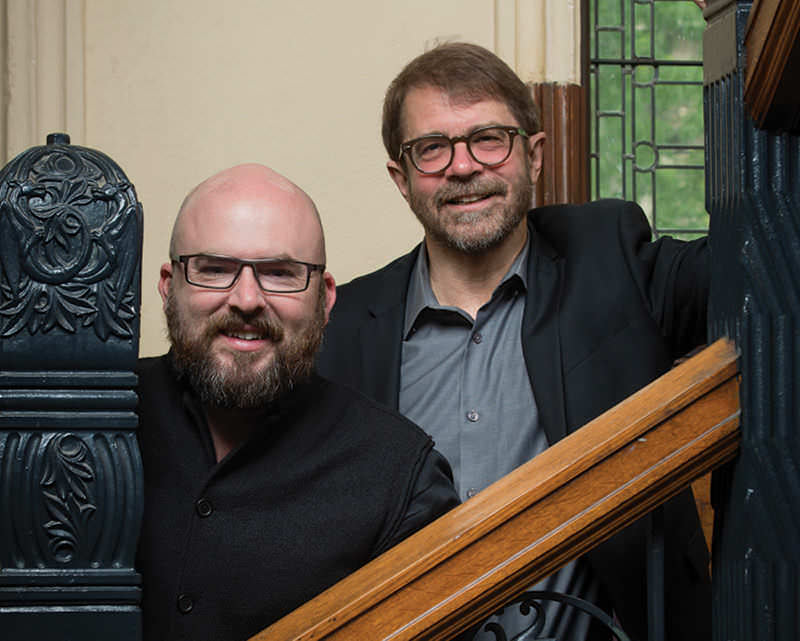 June 24 - 29, 2023
Bach and Vivaldi Sonatas
About
"Genre-bending" (National Post), "intrepid" (Globe and Mail), "profound" (The WholeNote) and "freaky good" (The Gazette) violinist Mark Fewer joins one of Canada's finest early music specialists, harpsichordist Hank Knox. The pair will showcase musically bursting sonatas by Vivaldi and Bach on tour across Nova Scotia with Musique Royale, presented in six historic venues from June 24th-29th. Communities include Blue Rocks, Annapolis Royal, Yarmouth, Port Williams, Tatamagouche and Halifax!
About the artists Known for his exceptional versatility, violinist Mark Fewer's performance career has seen him tour worldwide in famous halls such as Wigmore, Carnegie, and Pleyel, to smaller venues such as Le Poisson Rouge (NY), Bartok House (Budapest), and The Forum (Taipei). He has been featured as soloist with the symphony orchestras of Melbourne, San Francisco, Vancouver, Toronto, and dozens of others. He is a member of the Smithsonian Chamber Players, which performs and records on priceless decorated Stradivari instruments and is also founding artistic director of the SweetWater Music Festival which champions instruments made by Canadian luthiers. Mr. Fewer has held the positions of William Dawson Scholar at the Schulich School of Music of McGill University, Artist-in-Residence at Stanford University and currently is Associate Professor at the Faculty of Music, University of Toronto. He is a Juno and Prix Opus winner, has been a featured guest with Stevie Wonder and his band, and is the new artistic director of Stratford Summer Music.
Hailed internationally for his "colorful, kinetic performances," Hank Knox performs on harpsichord in concert halls, churches, museums, galleries and homes around the globe. A founding member of Montreal's Arion Baroque Orchestra, with whom he has toured North and South America, Europe and Japan, Knox also regularly performs and tours with Tafelmusik Baroque Orchestra, Les Violons du Roy and l'Orchestre symphonique de Montréal, among other groups, ensembles and orchestras. He has released a number of acclaimed recordings on rare antique instruments as well as copies of historical instruments. He teaches in the Early Music program at McGill University where he conducts the McGill Baroque Orchestra. He has directed a great number of Baroque operas for Opera McGill, including Francesca Caccini's La liberazione di Ruggiero, Purcell's Dido and Aeneas, Monteverdi's Poppea and Handel's Agrippina, Giulio Cesare, Alcina and Rinaldo.