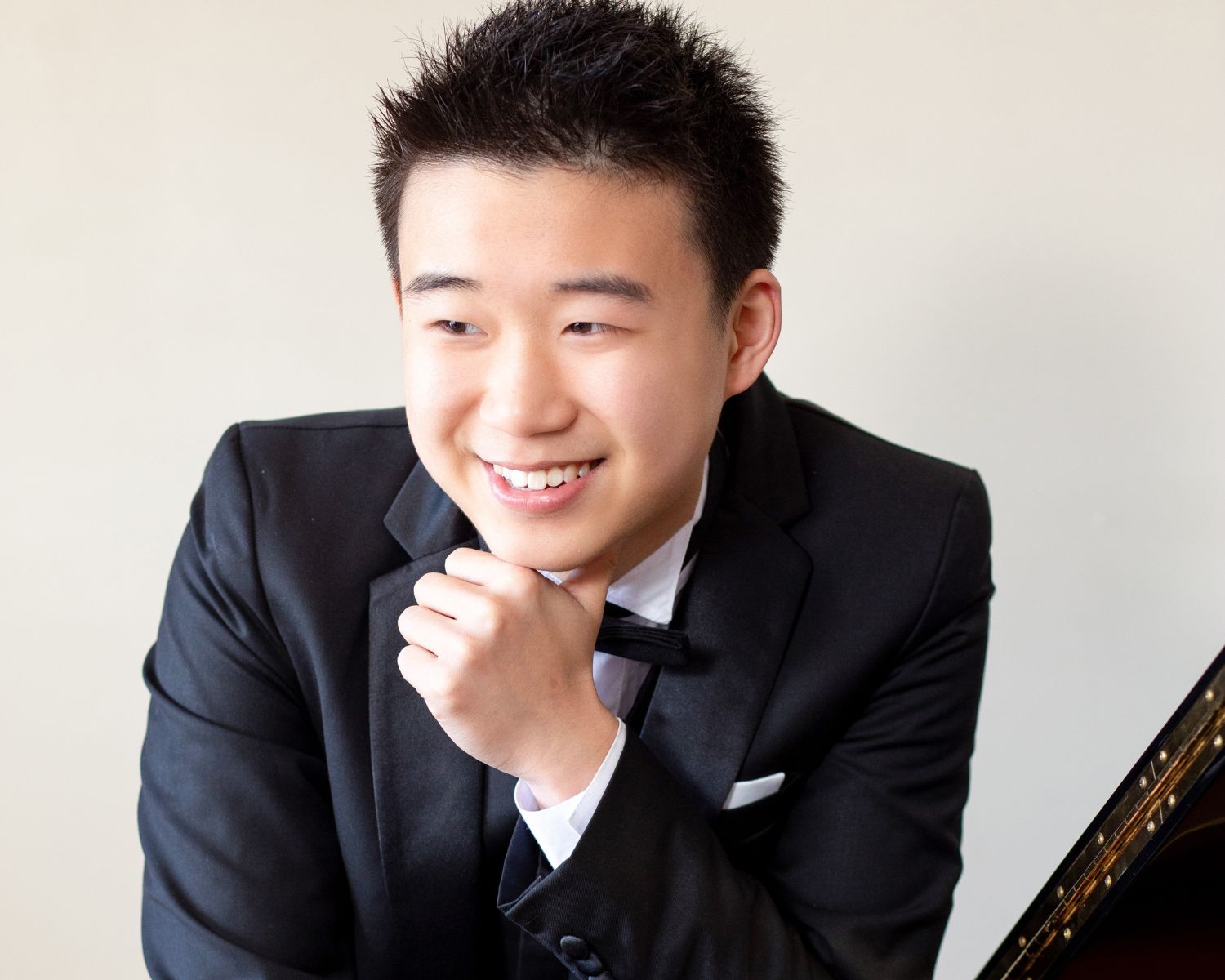 Saturday August 29 2020, 7:30 PM
Devin Huang – piano
About
Musique Royale is delighted to feature 13 year old pianist, Devin Huang, who was this years first prize winner of the NSTT Peggy Corkum / Musique Royale Legacy Award. Devin was recently named by CBC Music as the youngest participant in 2020 on their Canada's hot "30 under 30" list of classical musicians. Hear Devin play Chopin's Ballade No. 2 in F Major Op. 38 and the Sonata in F Minor Op. 57 "Appassionata" by Beethoven.
About Devin Huang
Thirteen-year-old Devin Huang is a Grade 8 student at Sacred Heart School of Halifax and has been a student of Ms. Lynn Stodola since 2016. Since being introduced to piano at the age of seven, he has shown great enthusiasm towards piano performance, both solo and chamber.
Most recently, in August 2020, Devin was named by CBC Music on the Canada's hot "30 under 30" classical Musicians. Devin has been a regular participant in numerous Nova Scotia Kiwanis Music Festivals, placing first in all of his classes and winning several named prizes and scholarships, including the prestigious President's Cup for the past two years as well as the Dr. Piano and Yamaha Canada Rose Bowl in 2020. He has also been the Junior Piano prize winner at the Nova Scotia Provincial Finals in 2018 and 2019 as well as winner of the Nova Scotia Registered Teachers' Association Scholarship Competition in both Senior and Advanced Divisions, respectively, in the same years. He has been a National Finalist for the Canadian Music Competition since 2017, winning first prize each year in his age category as well as the overall Grand Prize in all instruments, age 11 - 14 in 2018.
This past October, Devin had the honour to be invited to play at the Lieutenant Governor's House which was recorded for Eastlink television. In November he was featured soloist with Nova Sinfonia, performing Mozart's Piano Concerto K. 467, and in December he made his recital debut on the Cecilia Concert Series. Devin has received tremendous support from the music community, receiving awards from the Halifax Ladies' Musical Club and scholarships from the Nova Scotia Talent Trust.
Devin is honoured and proud to be the first recipient of the newly established Peggy Corkum Piano Scholarship, generated by Musique Royale. He is featured by Musuqie Royale on their 35th Summer Festival by a virtual concert being released on August 29th, 2020. The generosity and support of these organizations continue to inspire Devin to strive to become a professional pianist.