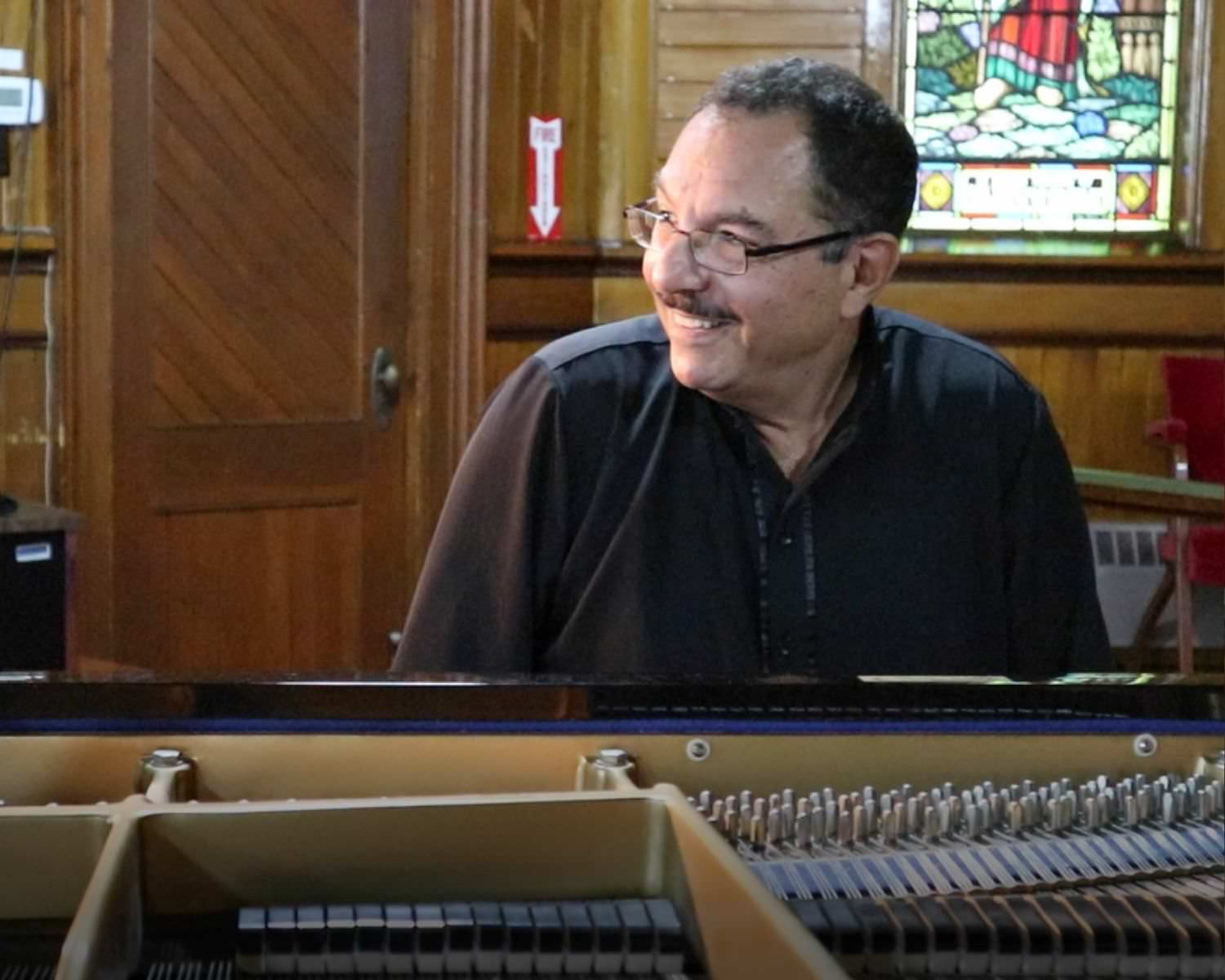 Friday September 25 2020, 7:30 PM
Peter Allen
About
When Peter Allen was in the final semester of his Masters of Music in Performance from Yale University, he wrote a different bagatelle every day. Hear seven of his favourites from this collection of ninety bagatelles, along with music by Mozart, Scarlatti, Haydn and Liszt. Peter Allen's concert was recorded at All Saints Anglican Church in Bedford, which was designed by renowned PEI church architect William Critchlow Harris.
About Peter Allen
As a concert pianist, Peter Allen is well known and loved by audiences in the Maritimes and throughout Canada for his captivating interpretations. He regularly performs solo recitals, concertos with orchestra, and chamber music. He has recorded two solo piano compact discs for CBC, one featuring some of his own very popular Bagatelles, another an all-Haydn disc, and numerous duo CD's with flautist Patricia Creighton.
For many years he has been a regular performer with local concert presenters such as "Music on the Hill" Concert Series at UNB Fredericton,the New Brunswick Summer Music Festival, the Scotia Festival of Music in Halifax, the Antigonish Performing Arts Series, the St. Cecilia Concert Series and the Kincardine Music Festival in Ontario.Peter has also performed multiple times with the PEI Symphonyand Symphony New Brunswick as well as performing over a dozen concerto appearances with Symphony Nova Scotia. Peter has performed as solo recitalist in most communities in the Maritimes, to rave reviews and standing ovations.
Peter is currently Associate Professor of Piano at Dalhousie University's Fountain School of Performing Arts, a post he has held since 2005. He teaches piano, chamber music, orchestration, and also conducts the Dalhousie Symphony Orchestra.
Before winning this position, Peter was Artist in Residence for four years at the University of New Brunswick's Centre for the Performing Arts, at Fredericton. Before that, he taught piano at Acadia University and St. Xavier University.
As a chamber musician, he has performed with many illustrious musicians throughout Canada and around the world. He was the faculty pianist at the Banff Centre for the Performing Arts for five years prior to his return to Nova Scotia and performed there with an international roster of fabulous artists.
Peter is an Associate Professor of the Canadian Music Centre (CMC), a member of SOCAN and a member of The Living Composers Project. Peter has a BMUS from Mount Allison University, and a Masters of Music in Performance from Yale University.