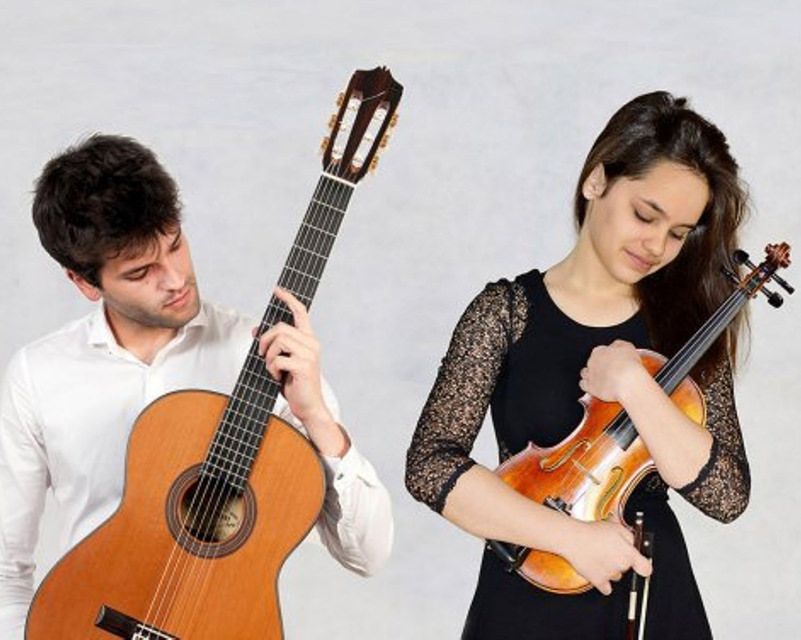 Saturday December 5 2020, 2:00 PM
Cookie Concert: Enriquez Family Trio
About
Musique Royale welcomes back the Enriquez Family Trio to the south shore for a virtual Cookie Concert at Lunenburg School of the Arts. Alison Enriquez (violin, vocals), Augusto Pedro Enriquez (guitar), and Augusto Enriquez (vocals, guitar) will perform a selection of Classical and Latin music. Hear works by Bach, Villa-Lobos, Piazzolla and more! The virtual concert will be released on Saturday December 5 at 2 pm, via Musique Royale Facebook and YouTube channels.
Program
Sonata for solo violin No. 1 in G minor, BWV 1001 (Adagio) - J. S. Bach (1685-1750)
Partita No. 3 in E major, BWV 1006 (Bourée, Gigue) - J.S. Bach
Etude No. 7 - Hector Villa-Lobos (1887-1959)
Un día de Noviembre - Leo Brouwer (1939- )
Primavera Porteña - Astor Piazzolla (1921-1992)
Mañana y Café (Morning and Coffee) - Augusto Pedro Enriquez
Doralice
Chan Chan
Entre dos aguas
Cookie Concerts are child-friendly concerts normally held the first Saturday of the month at 2 pm (from Oct-June) at the Lunenburg School of the Arts. During COVID-19 Musique Royale prerecords and offers Cookie Concerts online for free via it's YouTube and Facebook channels.