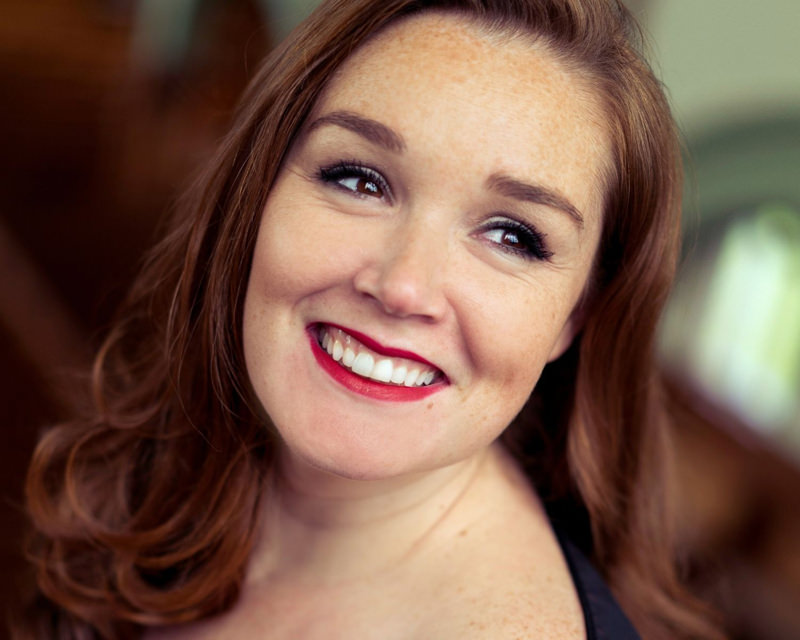 Saturday February 27 2021, 7:30 PM
Courage, Curiosity, and Compassion
About
As our priorities become increasingly and sparklingly clear to us, let us embrace courage, explore curiosity, and exude compassion. Join Musique Royale for a chuckle and a musical hug as Maureen Batt, Tara Scott and Hilary Brown perform a program of hope, humour, and warmth. With works by Canadian composers Anna Höstman and Saman Shahi, and more music by Jules Massenet, Richard Strauss, Rosśa Crean and Leonard Bernstein.
Image by Tom Belding
Maureen Batt, soprano
Maureen Batt is celebrated for her "rich, warm sound and masterful acting" (Opera Canada). Maureen's solo career is focused on promoting Canadian classical contemporary repertoire by collaborating with composers to commission, première, and re-perform their works. Her debut album, Lady of the Lake includes song cycles by Schubert and Halifax-based composer Fiona Ryan and was nominated for Classical Recording of the Year (2018) by ECMA and Music Nova Scotia. She is also featured on Saman Shahi's album Breathing in the Shadows with Tara Scott on piano. Aunt Helen, an opera short EP by Monica Pearce will be released on Leaf Music in May 2021 with Simon Docking on piano. Maureen's second album, with music by Greg Harrison and lyrics by Tom Belding, will come out later in 2021.
Maureen is the co-artistic director of Essential Opera which celebrated its 10th anniversary this past year with two opera short films of works by Canadian composers Anna Pidgorna (Mirror, Mirror) and Monica Pearce (December). In 2015, Maureen founded Crossing Borders, a contemporary classical recital series which has toured the United States, Canada, and Colombia. The next Crossing Borders recital is a livestream on April 1 with premières by Elisha Denburg, Chia Yin Wu, and Amy Brandon.
Her formal training includes a Master of Music from the University of Toronto, a Bachelor of Music from Dalhousie University, and a Bachelor of Arts from St. Thomas University. She has received grants from the SOCAN Foundation, Ontario Arts Council, Canada Council for the Arts, SSHRC, FACTOR, Music Nova Scotia, and Arts Nova Scotia. Maureen is passionate about teaching voice. She has been on faculty at the Halifax Summer Opera Festival and returns this year for Offenbach's Orpheus in the Underworld. She is a frequent festival adjudicator and offers lessons and workshops online.
Tara Scott, piano
Tara Scott is one of Atlantic Canada's most renowned collaborative pianists. Her love of teaching and performing has led her to pursue staff accompanist positions at Western, Dalhousie, Acadia, and Mount Allison Universities. She has performed extensively with singers, instrumentalists and choirs across Canada. Tara is the principal Music Director and Pianist for Maritime Concert Opera, based in Lunenburg NS. With MCO, she has performed eighteen full-length operas and has conducted chamber orchestras for two productions. She co-founded, with Nina Scott-Stoddart, Halifax Summer Opera Workshop, an opera training program with fully staged productions, now in its sixteenth season. She has worked as Music Director for Eastern Front Theatre, Acadia's Singing Theatre and has performed with Opera Nova Scotia, Opera New Brunswick and Halifax Theatre for Young People. In 2019, Tara received a Merritt Award from Theatre Nova Scotia for outstanding music direction of KAMP the musical.
Tara maintains a busy private piano studio in Dartmouth NS and is on faculty at the Maritime Conservatory of Performing Arts. She has adjudicated extensively for music festivals throughout the Maritimes and has worked as piano examiner for Mount Allison and the Maritime Conservatory. She is also the accompanist for Dalhousie's Collegium Cantorum, directed by Gary Ewer. Tara received a Bachelor of Music Degree in piano performance from Mount Allison University, under the tutelage of Dr Janet Hammock. She studied with Dr John Hess at Western University, receiving a Master's degree of literature and performance in collaborative piano. Originally from Grand Bay-Westfield NB, Tara now resides in Dartmouth with her husband and three children.
Hilary Brown, cello
Hilary Brown is currently a cellist with Symphony Nova Scotia, the Blue Engine String Quartet, and two early music ensembles: Tempest Baroque Ensemble and Réjouissance. She is also on the faculty of the Maritime Conservatory of Performing Arts and a cello coach for the Nova Scotia Youth Orchestra. Hilary has performed as a soloist with Symphony Nova Scotia and has been heard frequently as a chamber musician on CBC Radio. She has performed on many Maritime concert series such as Musique Royale, the St. Cecilia Concert Series, Musique Saint- Bernard, the Music Room Chamber Series, the Indian River Festival on Prince Edward Island, the Scotia Festival of Music, the Halifax Jazz Festival, the Mahone Bay Summer Concert Series, the Boxwood Festival, the St. George's Consort series, numerous Paul Halley and Nick Halley productions, the Halifax Summer Opera Festival, as well as Music Toronto.