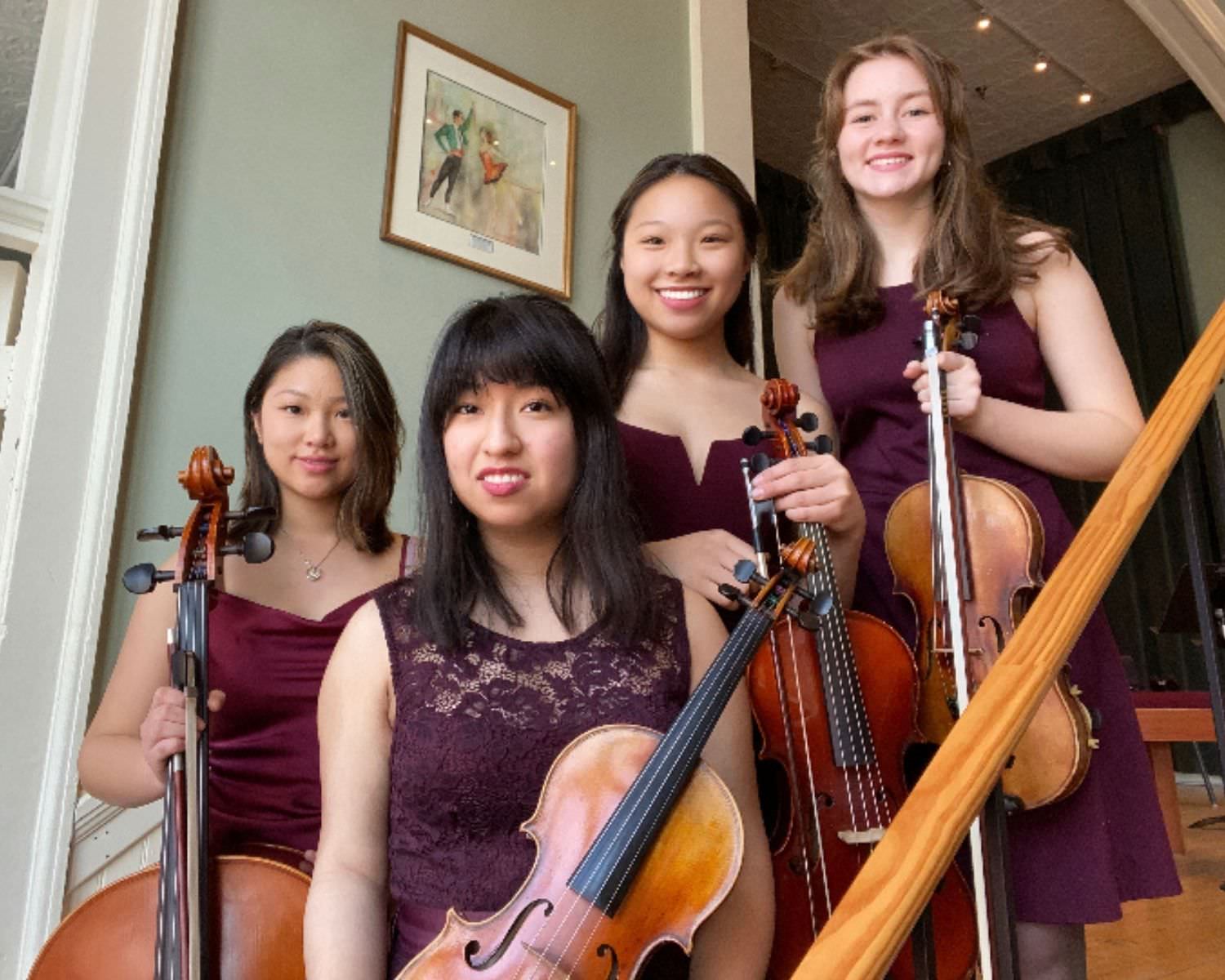 Sunday April 11 2021, 4:00 PM
NSYO Chamber Music Showcase
St. Barnabas Anglican Church
Sunday 11 April – 4:00 PM

$20. Tickets must be purchased or reserved by Saturday April 10 to ensure the space can map out seating for safe, social distancing. To reserve seats please phone Janelle at 902 703 0739.
Featuring
Nova Scotia Youth Orchestra (select musicians)
About
On Sunday, April 11th at 4 pm, Musique Royale presents Nova Scotia Youth Orchestra in a Chamber Music Showcase at St Barnabas Anglican Church in Blue Rocks. Three ensembles featuring young musicians from the orchestra will perform, and on the program is a wind quintet arrangement of the Firebird Finale by Stravinsky, selections from Borodin's String Quartet No. 2, and arrangements for brass quintet of music by JS Bach and Piazolla. Limited seating is available for this concert and we look forward to hosting you there!
Programme
Wind Quintet No. 1 in Bb Major - Giuseppe Cambini (1746-1825)
Firebird Finale - Igor Stravinsky (1882 – 1971)
arranged for wind quintet
String Quartet No. 2 in D major - Alexander Borodin (1833-1887)
Prelude and Fugue in Bb - Johann Sebastian Bach (1685-1750) arranged for brass quintet by Bob Nicholson
Die Bankelsangerlieder - Anonymous, 17th Century
Oblivion - Astor Piazzolla (1921-1992) arranged by Canadian Brass
Performers
Wind Quintet
Hailey Coates, flute
Julia De Mora, flute
Anneka Miller, clarinet
Mitchell Larkin, english horn
Kaisa Morrison, bassoon
Violin Quartet
Katya Mcbeth, violin
Indi Tisoy, violin
Lydia Lee, viola
Priscilla Lee, cello
Brass Quintet
Shaw Nicholson, trumpet
Bailey Underwood-Doe, trumpet
Ameilia Parks, horn
Simon Rostis, trombone
Dylan Rutledge, tuba
Information on the Nova Scotia Youth Orchestra
For over 40 years, the Nova Scotia Youth Orchestra has fostered a strong sense of community through high-level orchestral music-making, and engaging talented young musicians province-wide. Its members have the opportunity to work with nationally and internationally-acclaimed visiting musicians, as well as professional musicians from Symphony Nova Scotia. The more than 1000 alumni of the NSYO continue to speak of the tremendous impact that this community has had on their artistic and personal lives. Through rehearsals and performances, workshops and leadership opportunities, the NSYO continues to stimulate talented young minds and develop young musicians' talent.
The orchestra has been described by renowned professional conductors and musicians as one of the finest youth orchestras in Canada. It has positioned itself over the last four decades as a major contributor to the artistic and cultural landscape of Nova Scotia. As a beacon of opportunity for those who seek to embark upon a journey of personal and professional discovery, the NSYO provides a unique experience that enhances, encourages, and inspires each member to strive to fulfill their greatest potential.
Through the ongoing support of its donors, supporters, and community partners, the orchestra embodies the fundamental tools, resources, and skills required to fulfill its mandate while at the same time consistently providing meaningful and influential opportunities generation after generation. Its impact can be measured by those of our alumni who have gone on to successful careers in music, including as performers, composers, university professors, and school teachers. Others have applied the skills learned at the NSYO toward other fields, having since become doctors, lawyers, teachers, company executives, and more.
These achievements are a testament to the extremely powerful impact the NSYO has on its members and those who experience its performances as patrons. The NSYO's season runs from the end of September until the end of April and includes an orientation weekend. The orchestra performs between 4-6 concerts in a typical season.
For more please visit: https://symphonynovascotia.ca/nsyo/