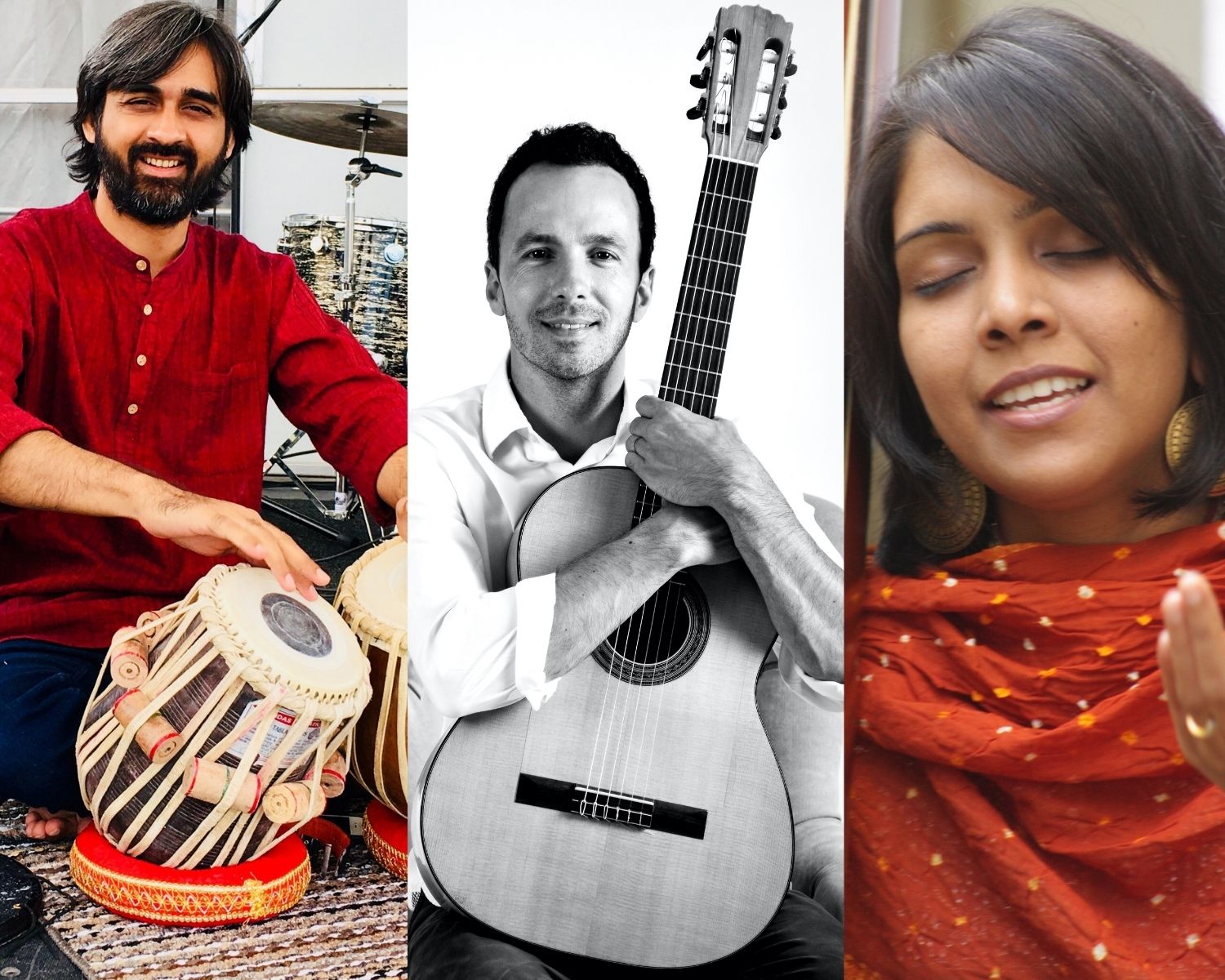 August 21 - 22, 2021
Music of Daniel MacNeil
Wolfville Baptist Church
Saturday 21 August – 7:00 PM

$20. To reserve, call 902 703 0739
St. Barnabas Anglican Church
Sunday 22 August – 4:00 PM

$20. Seats must be purchased or reserved in advance to ensure the space is mapped out for safe, social distancing.
About
Musique Royale presents three dynamic musicians who have come together for an evocative performance of original works. Guitarist Daniel MacNeil is joined by vocalist Samidha Naik and Tabla player Taral Naik for a program mixing intricate compositions with captivating improvisations. Influences (to name a few) of Western classical, flamenco, and Indian classical music make this trio a rare treat!
About the artists
Daniel MacNeil is a multi-instrumentalist, composer, and educator. An extremely creative musician, and guitar virtuoso, in addition to his background in Western classical music, he also has specialized training in Spanish, flamenco, Middle Eastern (Arabic and Turkish), Indian classical, and numerous other "world music" genres, and is equally adept in improvisation, new music, and jazz. He has written for, and performed with, the Edmonton Symphony Orchestra, the Calgary Philharmonic, Symphony Nova Scotia, and the Victoria Symphony, and regularly collaborates with professional dancers. His music has also been featured by the CBC, and numerous festivals across Canada.
Samidha Naik, a trained Indian vocalist, is an extremely gifted singer, who represents the genre of voices, where versatility is evident. She is a master at rendering the varied styles of Indian music. Her gentle and soft voice, resonates in the core of one's being and its robustness carries a spark that conveys a deep message.
Taral Naik is an accomplished Tabla player who moved to Halifax from Mumbai, India in late 2016. Having grown up in a musical environment, his natural inclination towards Tabla became apparent early in his childhood. Taral received training in Tabla through the ancient system of pedagogy called the guru-shishya parampara (master-disciple tradition) and also has a Masters degree in Music (Tabla) from India.