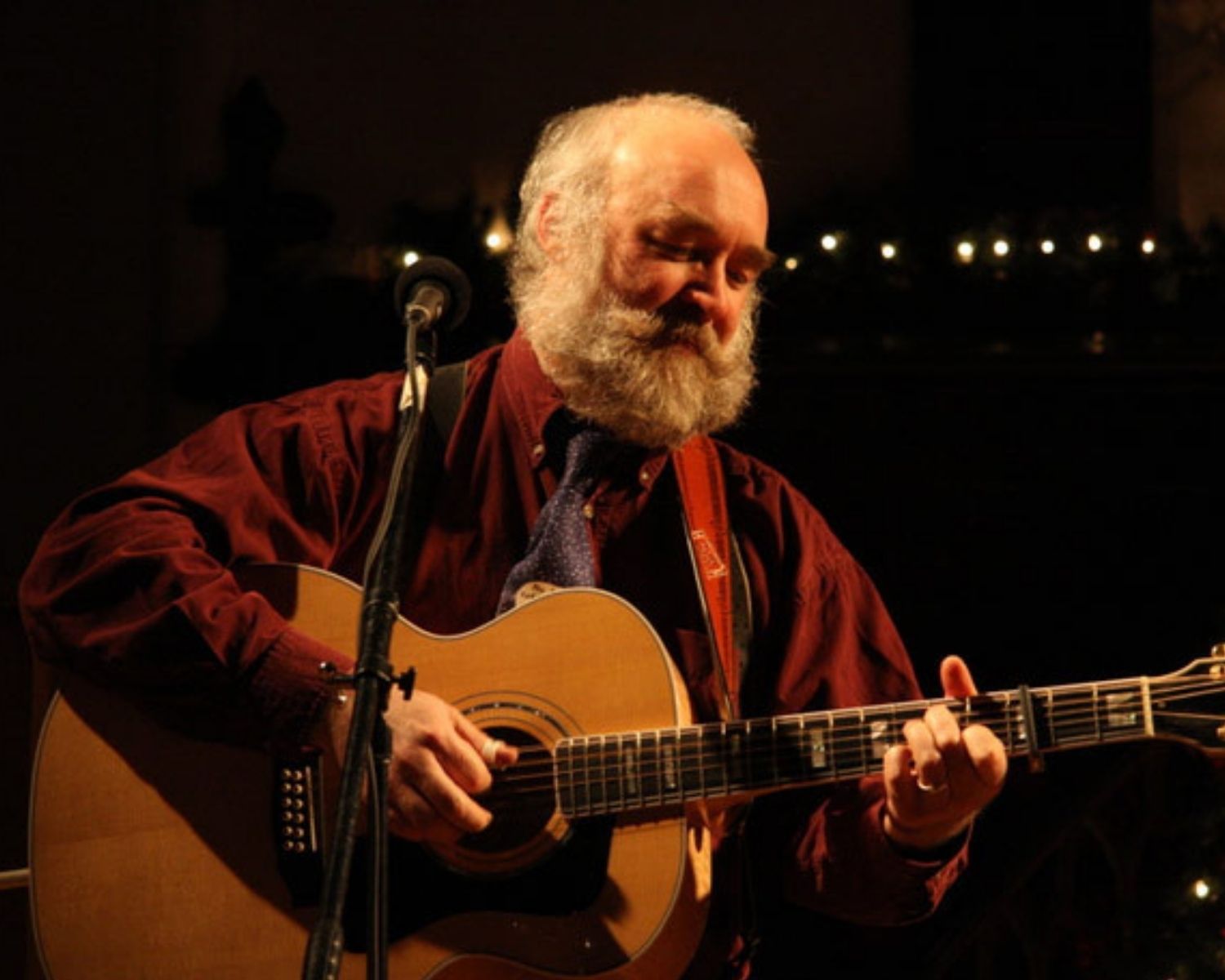 Saturday December 4 2021, 2:00 PM
Dan McKinnon
Lunenburg School of the Arts
Saturday 4 December – 2:00 PM

$5 at the door (4 years and under free).
About
Musique Royale invites you to hear Christmas songs and music for the holiday season, performed by singer and songwriter Dan McKinnon. All ears, young and old are invited to our December Cookie Concert for acoustic music prepared by the prolific folk singer that will touch our hearts and set the tone as we begin December!
Proof of full vaccination (second dose at least 14 days ago) is mandatory to enter any venue where we are hosting concerts, except for those ages 11 years and under who may enter with a fully vaccinated adult, or those who have a valid medical exemption. Vaccine proof, or proof of age for those ages 11 and under, or proof of exemption, as provided by the provincial government, must be presented and verified at the door. Physical distancing and mask wearing at the concert is required in adherence with Musique Royale's COVID-19 Prevention Plan.
About Dan McKinnon
Dan McKinnon grew up in a slightly extended family, his maternal grandmother becoming an important part of his home-life after the sudden and tragic death of her husband in 1960. She beguiled Dan and his siblings with countless tales of turn-of-the-century Halifax, of living through magical days and life-altering events. His parents brought their own personal glimpses of family, of life's experiences and events, adding their mix to the stories of his youth. Those narratives of earlier days took on special significance when brothers and sisters, uncles and aunts, nephews and nieces met and relaxed… then the stories took flight and raced along like an old steam engine on a section of straight track, throttle out, fast and furious.
However, it was music that captivated Dan most. Playing French horn in various ensembles and youth orchestras throughout his school years served to increase his love of various musical styles. But the music that held sway was heard while sitting in the glow of the black & white television in family living room - two shows watched religiously on CBC TV, "The Don Messer Show" and "Singalong Jubilee" cast a lasting yet subtle spell over Dan and his early musical tastes.
It was during his first summer break from attending Nova Scotia Teacher's College, that the seeds of his life-long direction were sown. That summer Dan picked up his sister's newly bought, seldom played, $100 acoustic guitar. Soon afterwards, upon returning to college Dan began performing in the frequent coffeehouses and occasional assemblies, and to apply much of his time accorded to studies on his newfound passion, the guitar. Yet providence would need one more event to solidify Dan's direction and path.
While hitching a ride to a folk festival in 1979, Dan was introduced to Stan Rogers' music. That brief encounter would never leave him. And, although it wasn't until several years later when in the midst of his history degree that Dan would finally marry his own natural storytelling voice and love of music, it was hearing Stan sing for the first time that remains his largest influence.
Many Atlantic Canadian's first introduction to Dan and his music would have occurred while walking through the Halifax Farmer's Market where, almost every Saturday morning for thirteen years he busked for any and all who would stop and listen. However, it was his first venture with veteran music producer, Paul Mills, that his fifth recording, "Fields of Dreams and Glory", would introduce his music to the world stage. This CD amassed an amazing 74 consecutive weeks of international airplay – from folk radio shows and stations throughout Canada and continental USA, to Australia, New Zealand, Belgium, Holland, the UK, Ireland, and Israel. The album also generated extremely favourable reviews in several Folk Music trade magazines such as: Sing Out! – "Although not his first CD, 'Fields of Dreams and Glory' is my first encounter with this incredible artist." – Rich Warren, Spring 2006; Penguin Eggs - "Dan McKinnon puts so much heart and soul into his music that listening to him, be it live or on CD, is a healing experience." - Mary Beth Carty, Summer 2006; and Celtic Heritage - "Whether singing about a life experience or an historical event, his knack for storytelling puts the listener in the moment." - John Ferguson, July/August 2005.
Thirty years of performing and six recordings later - from the coffeehouses, pubs, and bars of his early beginnings in Atlantic Canada, Dan, "blessed with a gorgeous baritone voice, and an exceptional command of phrasing, light and shade" (David Kidman, The Living Tradition, September/October 2006), continues to convey his "finely crafted songs" to audiences through his yearly tours in the UK and performances in and around the Canadian Maritimes. Recent forays into Ontario, the US, as well as a tour of Southeastern Australia in 2007 have only furthered to cement Dan's commitment and passion to the songs and stories of his Atlantic Canadian home.