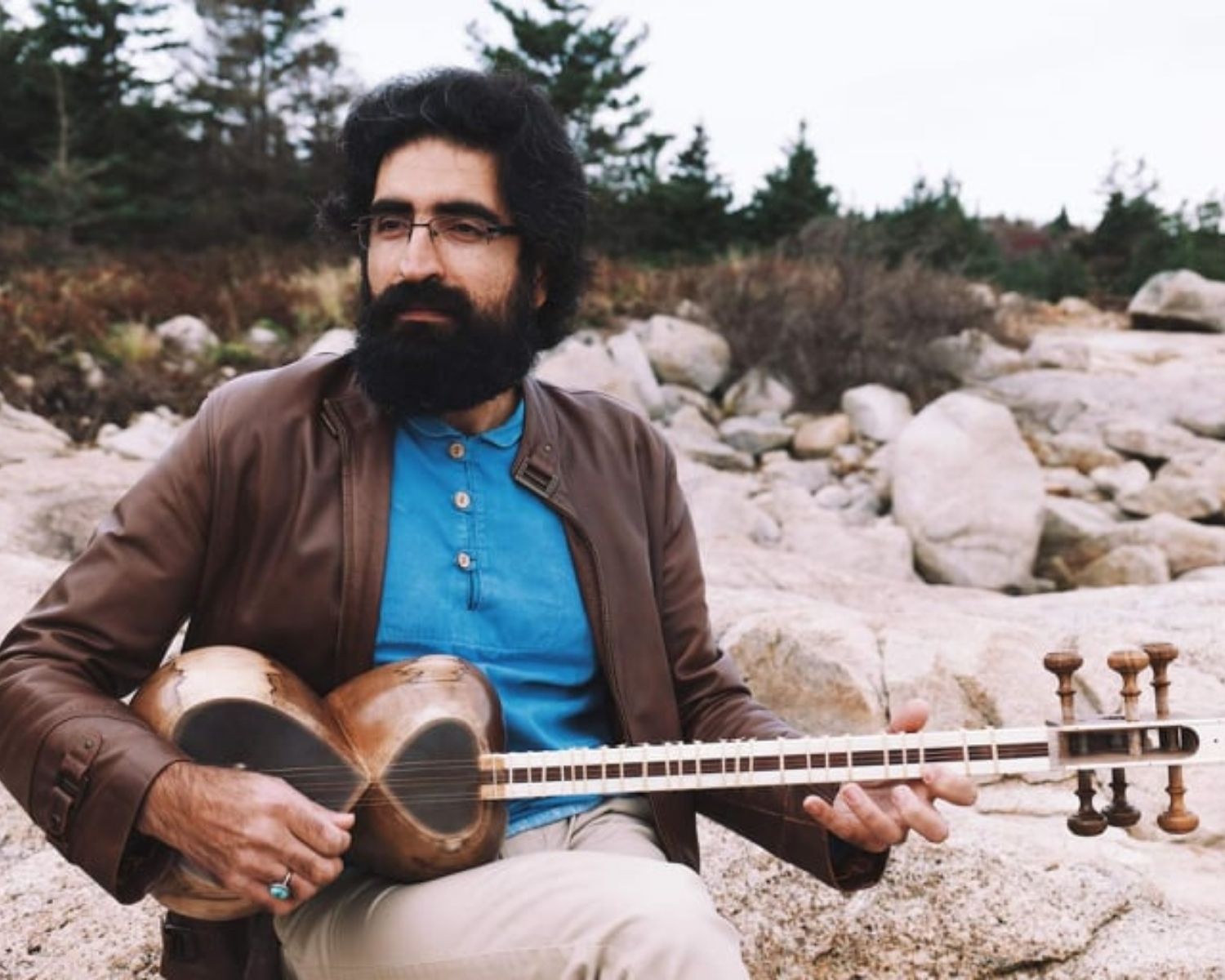 Saturday March 5 2022, 2:00 PM
Mohammad Sahraei
Lunenburg School of the Arts
Saturday 5 March – 2:00 PM

$5 at the door (4 years and under free).
Featuring
Mohammad Sahraei
tar / setar / dotar / daff
About
Musique Royale invites listeners of all ages to hear musician and ethnomusicologist Mohammad Sahraei, who will be playing classical and traditional Persian music at the upcoming Cookie Concert at the Lunenburg School of the Arts on Saturday March 5th at 2 pm. Originally from Iran, Mohammad lives in Halifax and is the founder and director of the World Music Museum Society in Halifax, which has over one hundred instruments from all around the world. We can expect to learn about his music and some of his instruments, and he may be joined by one or two other artists who will also perform.
About Mohammad Sahraei
Mohammad Sahraei is a musician and ethnomusicologist originally from Iran, where he graduated with a Bachelors in Music and Masters in Ethnomusicology, as well as an accounting degree and an MBA. In his quest to understand the music of other cultures, he has done fieldwork with masters from many countries throughout the middle east and has published several essays on the subject. Mohammad has participated in many musical and cultural events in Halifax such as OBEY Festival, Halifax Jazz Festival, and Halifax Multicultural Festival. He has additionally produced a series of International Music Concerts in Halifax since 2017. Mohammad has live film score and performance on his resume, and also produced and published an original recording entitled the Nahavand Album. Mohammad is the founder and director of the World Music Museum Society in Halifax.
Proof of full vaccination (second dose at least 14 days ago) is mandatory to enter the venue, except for those ages 11 years and under who may enter with a fully vaccinated adult, or those who have a valid medical exemption. Vaccine proof, or proof of age for those ages 11 and under, or proof of exemption, as provided by the provincial government, must be presented and verified at the door. Physical distancing and mask wearing at the concert is required in adherence with Musique Royale's COVID-19 Prevention Plan.
Cookie Concerts are Musique Royale's child friendly concert series which take place on the first Saturday of the month at 2 pm (from Oct-June) at the Lunenburg School of the Arts.