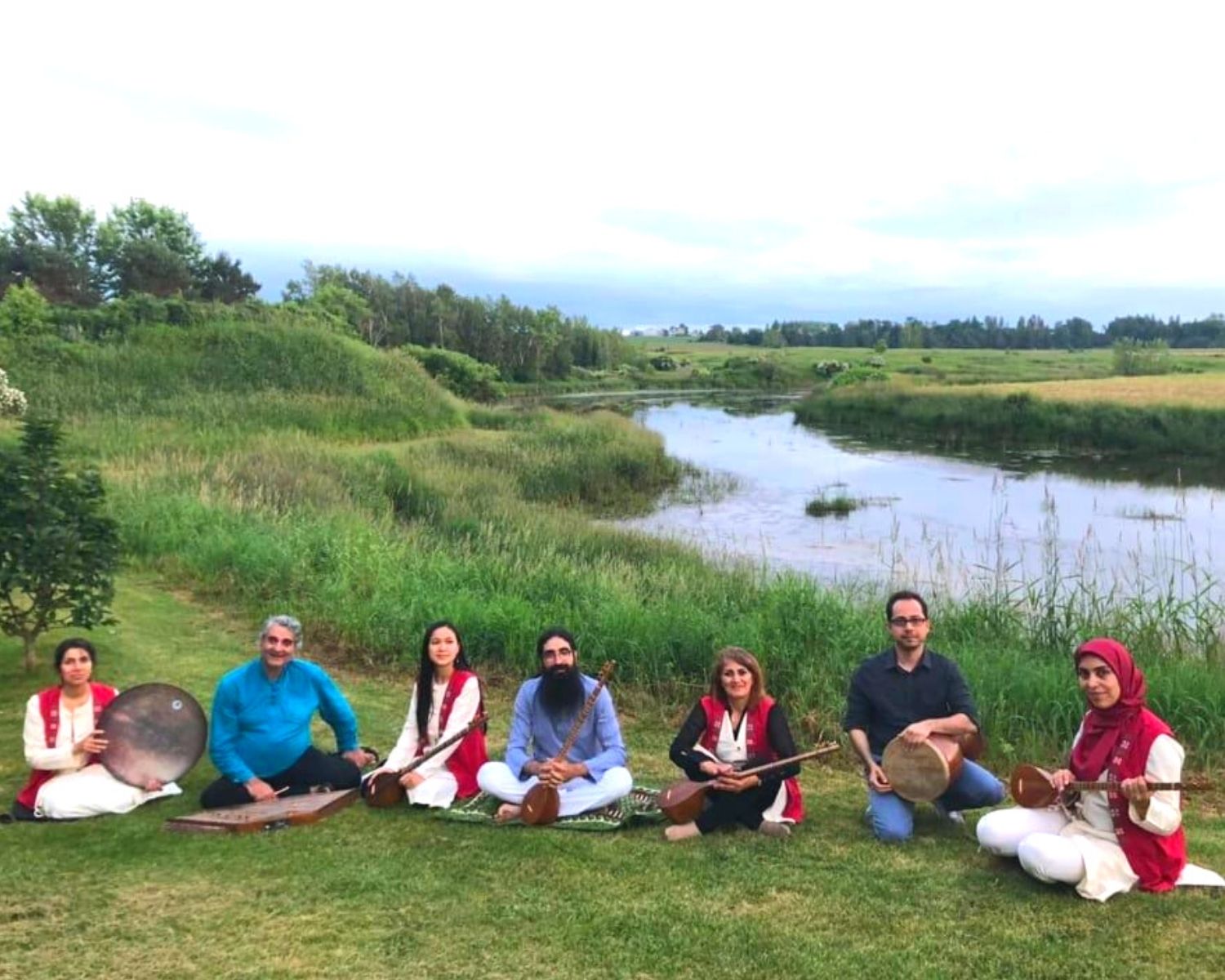 Saturday March 5 2022, 7:30 PM
Nava
Central United Church
Saturday 5 March – 7:30 PM

$20 advance, $25 at the door, $10 students.
Featuring
Mohammad Sahraei
tar / setar / dotar / daff
About
On Saturday, March 5th at 7:30 pm, Musique Royale features Nava, an Iranian band led by Mohammad Sahraei, which includes singer Sajjad Fanaei, santoor player Saeid Foroughi, oud player Farbod Rad, Jamshid Zar playing tar and tanboor, tombak player Pooya Shekarriz, Raha Rad playing setar, and daff player Nikoo Mansourifar. Based out of Halifax, Nava plays classical and traditional Persian music. The word Nava means musical sound in Persian and is one of the main modes used in this music. Join us at Central United Church (136 Cumberland St) in Lunenburg on Saturday March 5th at 7:30 pm for an evening of vocal and instrumental delight.
About Mohammad Sahraei
Mohammad Sahraei is a musician and ethnomusicologist originally from Iran, where he graduated with a Bachelors in Music and Masters in Ethnomusicology, as well as an accounting degree and an MBA. In his quest to understand the music of other cultures, he has done fieldwork with masters from many countries throughout the middle east and has published several essays on the subject. Mohammad has participated in many musical and cultural events in Halifax such as OBEY Festival, Halifax Jazz Festival, and Halifax Multicultural Festival. He has additionally produced a series of International Music Concerts in Halifax since 2017. Mohammad has live film score and performance on his resume, and also produced and published an original recording entitled the Nahavand Album. Mohammad is the founder and director of the World Music Museum Society in Halifax.
Physical distancing and mask wearing at the concert is required in adherence of Musique Royale's COVID-19 Prevention Plan.