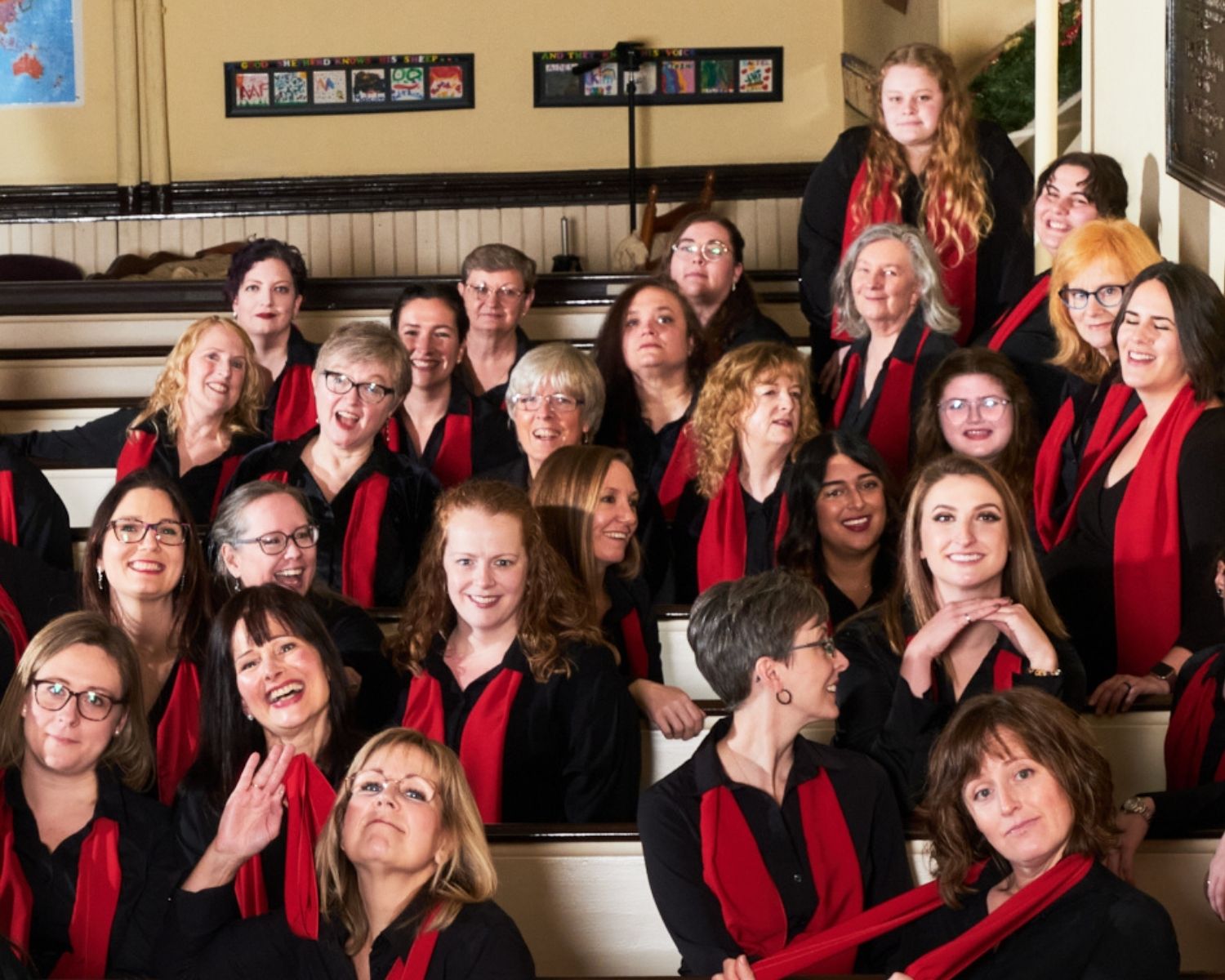 Monday May 1 2023, 4:00 PM
Imaginary Gardens: Songs of Shelter and Strength
Central United Church
Monday 1 May – 4:00 PM

$20 advance, $25 at the door, $10 students.
Featuring
Heather Fraser
artistic director
About
Musique Royale invites you to hear "Imaginary Gardens", a beautiful, new program from The Aeolian Singers, highlighting songs of shelter and strength. Led by artistic director Heather Fraser and with singers who really love to perform, the choir enjoys presenting programs that have a narrative or a common thread that connects their audiences to an emotion, to a memory, or a place in time. In "Imaginary Gardens", the texts and music selected center around shelter to address the housing crisis (particularly for women and families), and the strength of women to overcome. Join Musique Royale Sunday May 1 at 4 pm, at Central United Church in Lunenburg, as we are uplifted by the action of vocal music in harmony!
A note on The Aeolian Singers from their Past President, Lara Dempster:
The Aeolian Singers have been part of the fabric of Nova Scotia's choral community since 1976. Through the years, we have commissioned pieces from Canadian composers, collaborated with regional choirs, musicians and other artists, and shared diverse music with our audiences. We are built on a solid foundation of choral excellence and growth, and continue to explore new creative repertoire and opportunities.
The organisation would not have stayed around so long if it were only about the music! Singers come from many work backgrounds, including education, technology, health, business, and the arts. We are students, parents, siblings, children, caregivers, and more. For many of us, singing with the Aeolians allows us to fulfil needs outside of these roles. It is a place to belong, connect with others, and to do something that fills us up as individuals. It also allows us to push ourselves, to celebrate music and get the satisfaction of learning and working together. We have shared the joys of babies, weddings, and graduations, and the sorrows of funerals. With such a long history, some of these losses have included our own former singers, and we have honoured them by singing them to their rests.
Members of the Aeolian Singers are a kind of family, in all the ways families support one another. We welcome new singers to join our community and add their voices, and look forward to many more years of excellence and connection.
About the Aeolian Singers
Give in to the story. Get lost in the sound. - We aspire to communicate our music in a way that brings connection, resonance and meaning for our listeners. With singers who really love to perform, the choir enjoys presenting programs that have a narrative or a common thread that connects their audiences to an emotion, to a memory, or a place in time.
Often using current issues or events as inspiration for programming, our repertoire is diverse and covers a wide range of genres, languages and choral traditions - from early music, to folk, pop, classical and contemporary. We seek to find a balance between sharing music that is accessible and familiar, and performing works that will challenge both our singers and audience to discover something new, gain perspective or grow in understanding.
Heather Fraser, Artistic Director
Heather Fraser maintains an active career as a choral conductor, music educator and collaborative pianist in Nova Scotia. She is currently the Artistic Director of both the Annapolis Valley Honour Choir and The Aeolian Singers, and a music specialist in the Halifax Regional Arts Program, a department of the Halifax Regional Centre for Education. Heather is also an active clinician, presenter, and adjudicator.
Passionate about the power of choral music to build community and understanding, Heather was the Program Director for the Nova Scotia Choral Federation for seven years and is now serving Choral Canada as the VP of Advocacy. This role has kept her busy during the pandemic, finding ways to support the community's needs through webinars, online discussions and workshops, and keeping singers connected from coast to coast to coast. There has also been an increased need to advocate for equitable treatment of singing communities across the country. Heather initiated the Covid 19 Singing in Canadian Schools Impact Survey (2021) , partnering with other national music organizations to measure the severe impact singing restrictions have had on students, educators and music programs across Canada.
Heather is grateful to have had the opportunity to study conducting and pedagogy with many mentors across Canada, USA and the UK. She was honoured to be the first conductor in Pro Coro Canada's emerging artist program with Michael Zaugg (2016), a Conducting Fellow with the Canadian Chamber Choir with Julia Davids (2015) and was Apprentice Conductor of the National Youth Choir of Canada under the guidance of Dr. Victoria Meredith (2010). Heather holds degrees from Acadia University (B.Mus, Piano Performance), and McGill University (B. Music Education).
Mary Castello, pianist
Mary Castello has established herself as a sought-after freelance collaborative pianist, recital partner, and piano teacher in the Wolfville NS area and beyond. Mary has held the position of Staff Accompanist at Acadia University's School of Music since September 2017, and she has been the accompanist for the Aeolian Singers in Halifax since September 2019. Mary is also an active member of the Nova Scotia Registered Music Teachers' Association (NSRMTA).
Mary has been engaged in recent seasons by InnerSpace Concerts, The Music Room Chamber Players Series, Nova Scotia Choral Federation, Halifax Summer Opera Festival, Acadia Summer Band Camp, and Saratoga Sings for Seniors (Opera Saratoga). Her recital partners have included mezzo-soprano Christianne Rushton, cellist Rachel Desoer, saxophonist Tristan De Borba, mezzo-soprano Paula Rockwell, flutist Jack Chen, mezzo-soprano Marie Engle, soprano Bethany Hörst, and flutist Melissa Mashner. She is an alumna of several collaborative pianist training programs for Art Song and Opera internationally including Franz-Schubert-Institut (Baden Bei Wein, Austria), Vancouver Opera's Yulanda M. Faris Young Artists Program, Opera Saratoga, Centre for Opera Studies in Italy (COSI), Sulmona, Italy, Opera McGill, and Opera on the Avalon. Originally from Kitchener, Ontario, Mary holds performance degrees from Wilfrid Laurier University and McGill University.