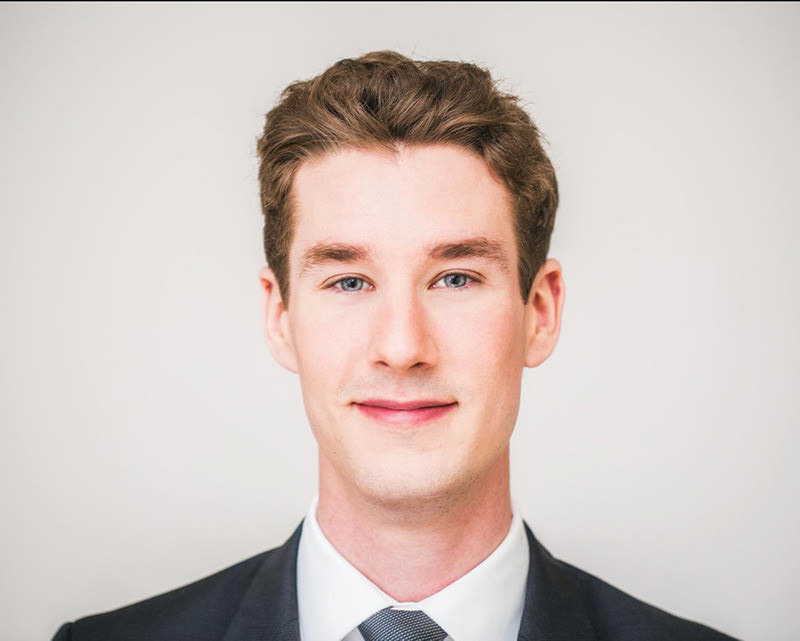 Thursday June 30 2022, 4:00 PM
Lucas Porter
Cecilia's Retreat
Thursday 30 June – 4:00 PM

$35. Admission by advance reservation, please email
About
Musique Royale welcomes Lucas Porter, heralded as "a young lion of the keyboard" (Ottawa Citizen), to perform a solo piano concert on Thursday, June 30 at 4 pm. Musique Royale is delighted to feature Porter's performance in the intimate setting of Barbara Butler's, for our first concert here in over two years. Repertoire includes works by Bach, Haydn, Scriabin, Prokofiev and original compositions.
Program
Sheep May Safely Graze - J.S. Bach (1685-1750)/Arr. Petri (1881-1962)
Sonata in B Minor - Joseph Haydn (1732-1809)
Allegro
Adagio
Finale: Presto
Fantasy in B Minor, Op. 28 - Alexander Scriabin (1872-1915)
Paris in the 1930's - Lucas Porter
Nocturne in B-Flat Minor - Lucas Porter
Sonata No.2 in D Minor, Op. 14 - Sergei Prokofiev (1891-1953)
Allegro, ma non troppo
Scherzo: Allegro marcato
Andante
Vivace - Moderato - Vivace
About Lucas Porter
Lucas Porter has been heralded as "a young lion of the keyboard" with "staggering virtuosity and some of the old-school pyrotechnics and unabashed romanticism of early 20th-century legends like Moiseiwitsch or even Sofronitsky" (Natasha Gauthier, Ottawa Citizen). In February of 2017, Lucas gave an "All Schubert" recital at Oberlin College, alongside several vocalists and string players. In the spring of 2016, Lucas performed Ravel's G Major Concerto with the Kamloops Symphony Orchestra. He also performed Gershwin's Rhapsody in Blue with the Oakville Symphony in May of 2017. In the winter of 2014, he completed a tour of 21 concerts under management of Jeunesses Musicales of Eastern Canada. In the fall of 2013, he performed Frédéric Chopin's Concerto No.2 with Symphony Nova Scotia at the Rebecca Cohn Theatre in Halifax, Nova Scotia.Lucas also performed Sergei Prokofiev's Concerto No.3 with the "Mihail Jora" of Bacau Orchestra in Cantu, Italy in the summer of 2013. Lucas was accepted into the International Mendelssohn Akademie that took place in Leipzig in July of 2014, studying with world renowned pedagogues Jacques Rouvier and Arie Vardi.
A graduate of the Glenn Gould School's Bachelors of Music Program, he is the youngest student to date to ever win the school's Concerto Competition. His competition highlights include his success at the Montreal International Musical Competition where he was an audience and media favorite. Montreal Gazette critic Robert Markow described his double octaves as being "the fastest since Horowitz, and even cleaner."
He won the Canadian Music Competition in 2007 and 2010, as well as the Nova Scotia Youth Orchestra Concerto Competition in 2007. He had the pleasure of playing Gershwin's Piano Concerto in F with the orchestra in a joint concert with the Symphony Nova Scotia, with whom he made his orchestral debut in 2007 playing Shostakovich's Concerto No. 2.
Chosen to represent Canada at Expo 2005 in Nagoya, Japan, he took part in a series of concerts along with Canadian soprano, Measha Brueggergosman. At the invitation of the Honourable Peter McKay, he played for Condoleezza Rice at the Halifax 9/11 Ceremony in September of 2006. He also performed in the 2011 Canada Winter Games which were held in Halifax, Nova Scotia. In 2013, Lucas won one of the 2011 Canada Games Young Artist of Excellence Awards from Nova Scotia Talent Trust. NSTT has been very supportive of Lucas and his musical career for many years.
Also a composer, Lucas has written for piano, orchestra, and film. Lucas won the Notions Realize Music Challenge, an international composing competition sponsored by Virtuoso Works. Inc. receiving first place in the 18 and under category for best Orchestral Composition. The premiere performance of his Port Williams Overture was performed by the Nova Scotia Youth Orchestra. He also wrote the score for Canadian director Navin Ramaswaran's short film "A Fork in the Road" which premiered at "MIFF" (Mississauga Independent Film Festival) in September of 2011.
Lucas's early piano instructors were Kurt van der Basch, Barbara Hansen and John Hansen. He went on to study with world renowned piano pedagogue Marc Durand for over a decade. He received a Master of Music from the University of Montreal in May of 2015 under the tutelage of Prof. Durand before studying with Prof. Dang Thai Son, the gold medalist of the International Chopin Piano Competition in 1980.
Lucas graduated with an Artist Diploma from the Oberlin/Lake Como Fellow Program in May of 2019. He studied with Prof. Stanislav Ioudenitch and had masterclasses and lessons with many renowned pianists and pedagogues, including William Grant Naboré, Dang Thai Son, Martino Tirimo, Peter Frankl, and Paul Badura-Skoda. Lucas began a Doctorate in Piano Performance at the University of Montreal in September of 2019 under the tutelage of Jimmy Brière and Jean Saulnier.