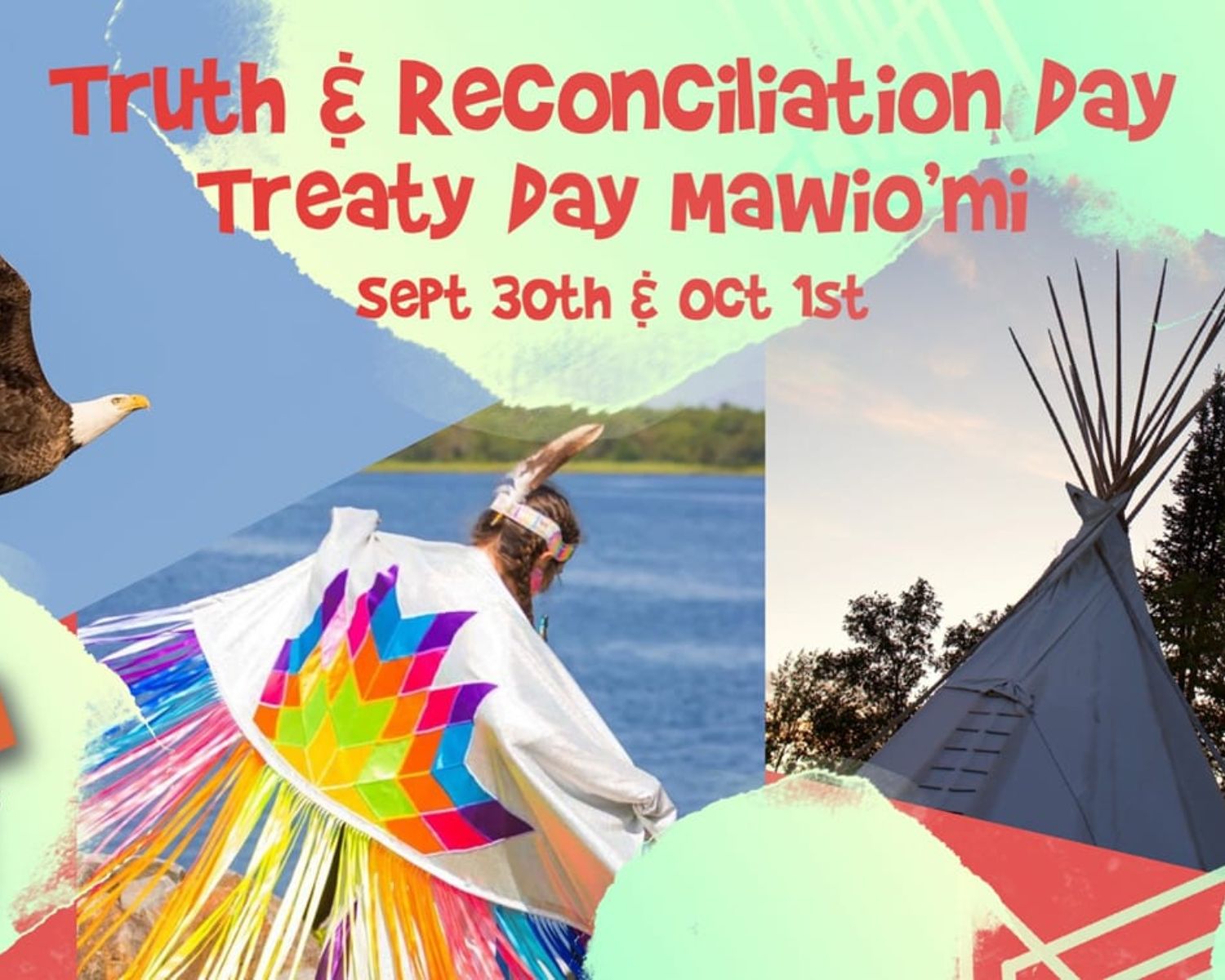 September 30 - October 1, 2022
Truth and Reconciliation Day & Treaty Day Mawio'mi
Hank Snow Home Town Museum Outdoor Grounds
Friday 30 September – 1:00 PM

2 Day Event. All events are free!
Hank Snow Home Town Museum Outdoor Grounds
Saturday 1 October – 12:00 PM

2 Day Event. All events are free!
Featuring
Survivors and Elders sharing lived experiences
About
Musique Royale is delighted to be working with Michelle Roy from Two Feathers Mi'kmaq Designs who is organizing a two day event on Friday September 30th and Saturday October 1st. On Friday, the activities celebrate Truth and Reconciliation Day and on Saturday there will be a Mawio'mi to celebrate Treaty Day. All ages are welcome and all events are free and take place at the Hank Snow Grounds at 148 Bristol Ave in Liverpool.
Activities on Friday begin at 1 pm and will include Survivors and Elders sharing lived experiences, Speakers, showcase of Mikmaw culture with dancing, drumming, singing, and Ko'jua. On Friday evening at 7:30 pm, Alan Syliboy and the Thundermakers will perform a show with special guest Morgan Toney (an emerging Mi'kmaq fiddler and singer who brings together the fiery fiddling of Cape Breton Island with the old songs of the Mi'kmaq with brilliance and heart).
On Saturday there is a Treaty Day Mawio'mi with the Grand Entry starting at 12 pm. The MC is Michael R Denny, Host Drum is the Stoney Bear Singers, and the Invited Drum group is the East Boys. Saturday will include drumming, singing, dancing, and vendors.