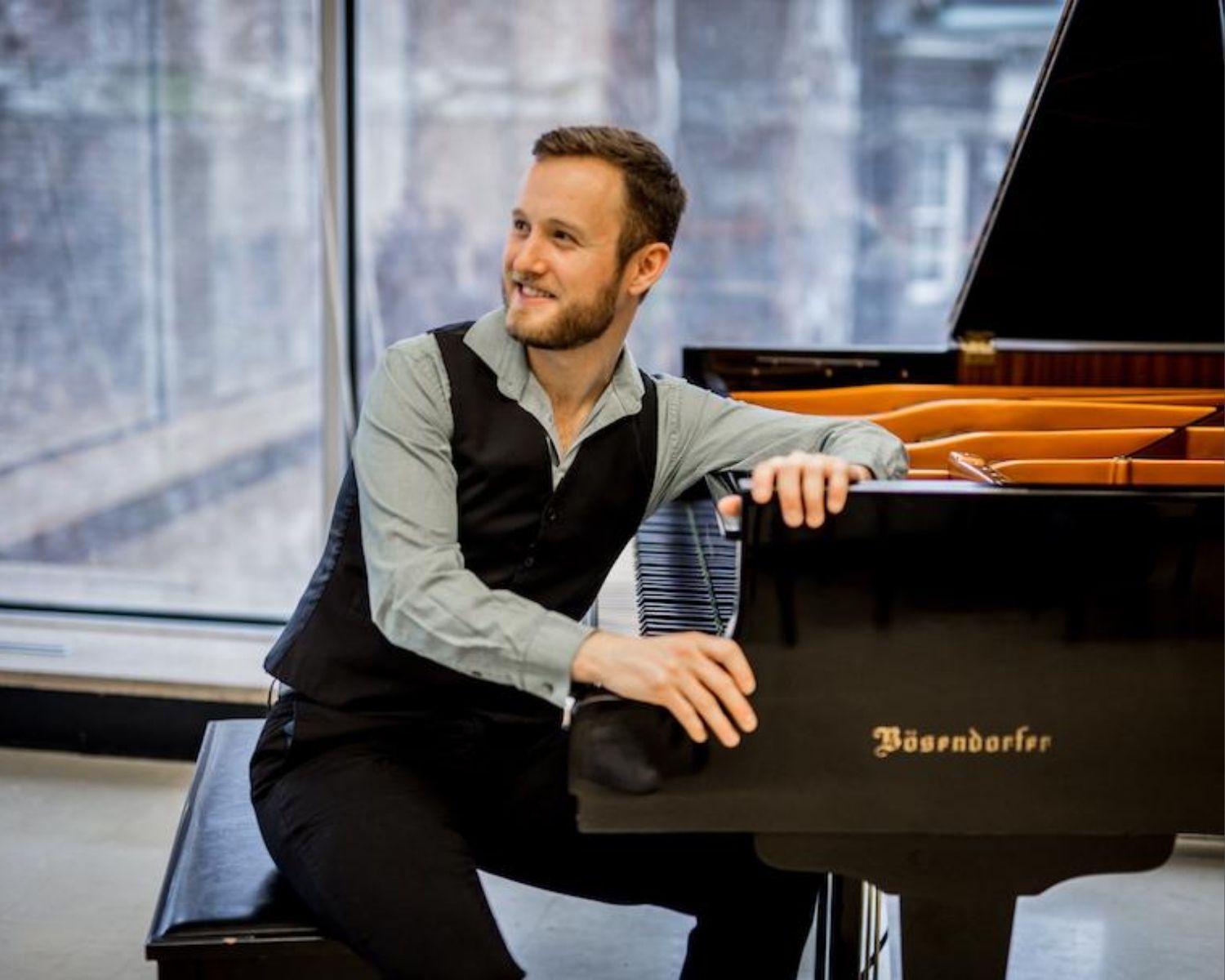 Saturday November 12 2022, 11:00 AM
Bryn Blackwood
Cecilia's Retreat
Saturday 12 November – 11:00 AM

$35. Limited seating, admission by advance reservation, please email
About
Musique Royale welcomes audiences to a solo piano concert featuring Bryn Blackwood. The concert will be held on Saturday November 12 at 11 AM, taking place at the inimitable setting of Cecilia's Retreat, a private residence in Mahone Bay overlooking a beautiful view of Mader's Cove. This solo piano concert prominently features pieces of Leo Ornstein, the subject of Blackwood's doctoral dissertation. This Russian-American composer's work has seen a resurgence in recent years in no small part due to the championing of his music by Canadian pianist Marc-André Hamelin.
Audiences will also hear pieces by two living Canadian composers, Brian Cherney and Alexina Louie. These two pieces could not be more different - Cherney's "In the Stillness of the Seventh Autumn" is a masterpiece of creative sonorities and runs the gamut of musical expression, while Louie's "Fastforward" is a more fun, rhythmically exciting, and energetic showpiece. The concert begins with a profound organ work of César Franck masterfully transcribed for the piano, and Romantic era works by Brahms and Scriabin round out the program.
Program (subject to change)
Prélude, Fugue, et Variation - César Franck (1822-1890) arr. Harold Bauer
In the Stillness of the Seventh Autumn (1983) - Brian Cherney (b. 1942) *
Preludes, Op. 11 (Selections) - Alexander Scriabin (1871-1915)
Fastforward (2008) - Alexina Louie (b. 1949) *
Morning in the Woods (1971) - Leo Ornstein (1895-2002)
3 Intermezzi, Op. 117 - Johannes Brahms (1833-1897)
Piano Sonata No. 4 (1918) - Leo Ornstein (1895-2002)
* indicates a living Canadian composer
About Bryn Blackwood
Bryn Blackwood is a solo and collaborative pianist based in Toronto, Ontario, with a keen interest in 20th and 21st century music. As the winner of the 2019 Eckhardt-Gramatté National Music Competition, he gave a Canadian recital tour, bringing contemporary Canadian music to nine cities across the country over a three-week period. In 2020/2021 Bryn performed in a live streamed recital of works by Canadian composer Jacques Hétu at the Canadian Music Centre, and will make his solo debut with the Vancouver Island Symphony, in Mozart's Piano Concerto no.20 in D minor.
In 2019 Bryn was featured on the prestigious CBC 30 Hot Canadian Classical Musicians Under 30 List, and won the University of Toronto's DMA Recital Competition, giving a concert in the Faculty's Thursday Noon series the next January. As a Guest Artist at the Casalmaggiore International Music Festival 2019, he performed numerous recitals of solo and chamber music. He was a finalist and winner of the Paul J. Bourret Memorial Award for Best Performance of the Test Piece, Franz Liszt's Paraphrase of Verdi's Rigoletto at the 2018 Shean Piano Competition. In addition to his solo activities, he is an avid collaborator with singers, and is the pianist for many vocal courses at the University of Toronto.
A recipient of a Joseph-Armand Bombardier SSHRC award for his studies of the RussianAmerican piano composer Leo Ornstein, he is continuing this research while pursuing a Doctorate of Musical Arts at the University of Toronto. Formerly a student of the late acclaimed pedagogue Marietta Orlov, he now studies with Lydia Wong. Bryn received his Bachelor and Masters of Music degrees from Western University and McGill University respectively.