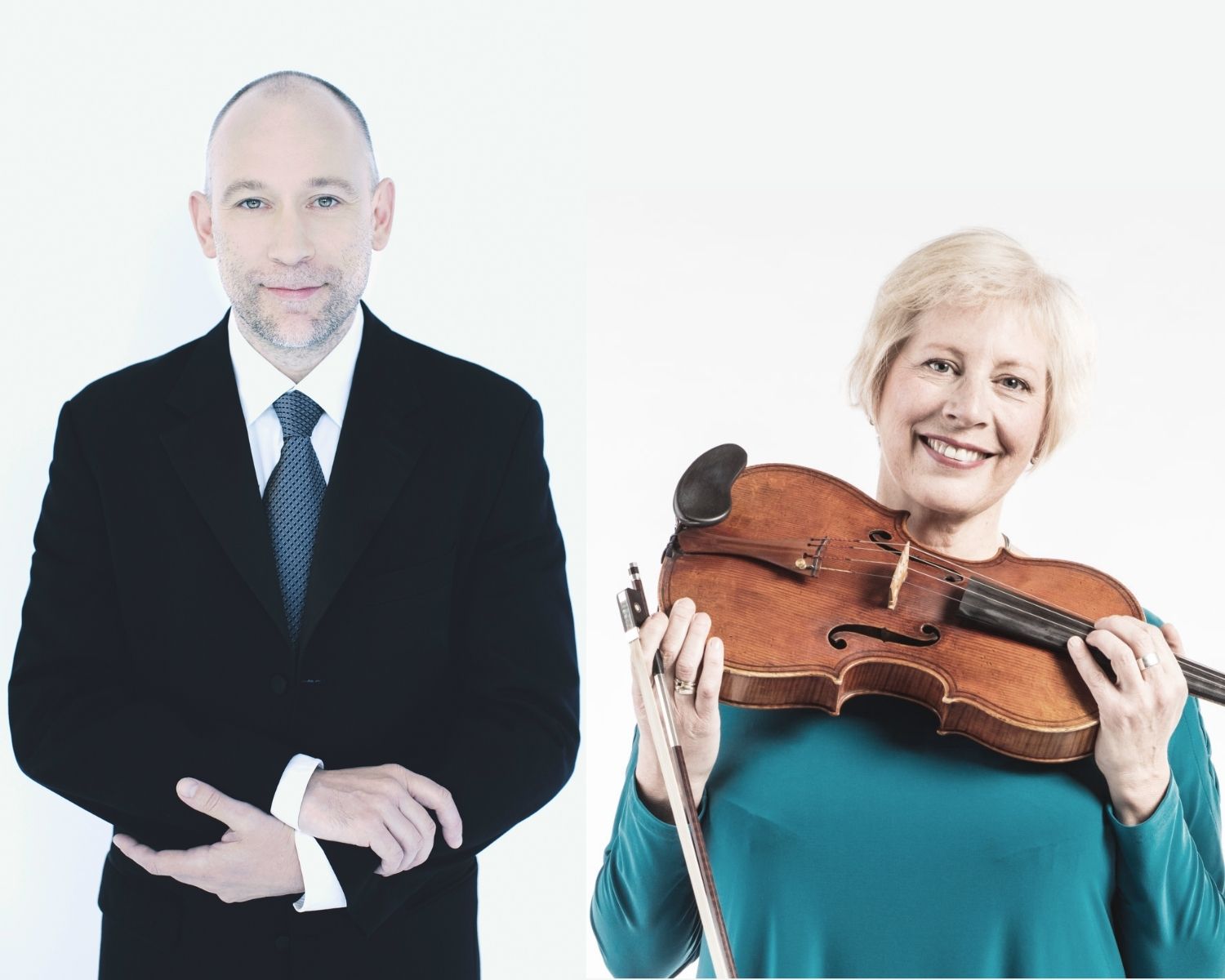 Friday November 25 2022, 7:30 PM
Brilliant Bach
Central United Church
Friday 25 November – 7:30 PM

$35 at the door, $30 advance reservation, $10 students.
About
Musique Royale is honored to and thrilled to welcome Symphony Nova Scotia back to Lunenburg for this spectacular performance on Friday November 25 at 7:30 pm. Johann Sebastian Bach is Baroque music's superstar, and one of the most influential composers in the history of classical music. Alexander Weimann is one of Canada's top harpsichordists and conductors, praised as "ultra-capable" (Vancouver Sun) with "extraordinary insight" (The Globe and Mail). Experience these two creative forces with Symphony Nova Scotia in this beautiful all-Bach concert. Hear the majestic Brandenburg Concerto No. 6 and the delightful Suite No. 3 – including the achingly beautiful Air (transcribed as Air on the G String), one of the most famous pieces of music ever written.
Program
Maddalena Laura Sirmen: Violin Concerto No. 3 in A major, Op. 3 No. 3
G.P. Telemann: Concerto grosso in D major, TWV 54:D3
J.S. Bach: Brandenburg Concerto No. 6
J.S. Bach: Orchestral Suite No. 3
G.P. Telemann: Sinfonia Melodica
About the Artists
Alexander Weimann
Alexander Weimann is one of the most sought-after ensemble directors, soloists, and chamber music partners of his generation. After traveling the world with ensembles like Tragicomedia, Cantus Cölln, the Freiburger Barockorchester, the Gesualdo Consort and Tafelmusik, he now focuses on his activities as Artistic Director of the Pacific Baroque Orchestra in Vancouver, and as music director of Les Voix Baroques, Le Nouvel Opéra and Tempo Rubato.
Recently, he has conducted the Montreal-based baroque orchestra Ensemble Arion, Les Violons du Roy, and the Portland Baroque Orchestra; both the Orchestre Symphonique de Québec and the Montreal Symphony Orchestra have regularly featured him as a featured soloist. In the last years, he has repeatedly conducted the Victoria Symphony and Symphony Nova Scotia, most recently with Handel's "Messiah".
Alexander Weimann can be heard on some 100 CDs. He made his North American recording debut with the ensemble Tragicomedia on the CD Capritio (Harmonia Mundi USA), and won worldwide acclaim from both the public and critics for his 2001 release of Handel's Gloria (ATMA Classique). Volume 1 of his recordings of the complete keyboard works by Alessandro Scarlatti appeared in May 2005. Critics around the world unanimously praised it, and in the following year it was nominated for an Opus Prize as the best Canadian early music recording. Recently, he has also released an Opus Award-winning CD of Handel oratorio arias with superstar soprano Karina Gauvin and his new Montreal-based ensemble Tempo Rubato, a recording of Bach's St. John's Passion, various albums with Les Voix Baroques of Buxtehude, Carissimi and Purcell, all with rave reviews. His latest album with Karina Gauvin and Arion Baroque Orchestra (Prima Donna) won a Juno Award in 2013, and a complete recording of Handel's Orlando was released in the fall of 2013, with an exciting group of international star soloists and the Pacific Baroque Orchestra performing.
Alexander Weimann was born in 1965 in Munich, where he studied the organ, church music, musicology (with a summa cum laude thesis on Bach's secco recitatives), theatre, medieval Latin, and jazz piano, supported by a variety of federal scholarships for the highly talented. In addition to his studies, he has attended numerous master classes in harpsichord and historical performance. To ground himself further in the roots of western music, he became intensely involved over the course of several years with Gregorian chant.
Alexander Weimann has just moved to the Vancouver area with his wife, 3 children and pets, and tries to spend as much time as possible in his garden and kitchen.
Symphony Nova Scotia
Symphony Nova Scotia is truly Nova Scotia's orchestra. With a home base in Halifax and performances across the province, Symphony Nova Scotia reaches more than 50,000 Nova Scotians of all ages each year with some of the most innovative concerts and educational offerings in the country. Though Symphony Nova Scotia had its origins with the Halifax Symphony (1897-1908, 1955-1968), the Halifax Sinfoniette (1947-1955), and the Atlantic Symphony Orchestra (1968-1984), the orchestra as we know it began in 1983 with only 13 full-time musicians.
Today, Symphony Nova Scotia is the largest employer in Nova Scotia's cultural community, employing 37 musicians and ten administrative staff, along with over 150 contracted artistic, production, and technical personnel. Its talented team has won many awards, including four East Coast Music Awards for classical music.
The orchestra has repeatedly been praised for its versatility and flexibility, performing everything from baroque to pops to jazz with equal finesse. International music veteran Howard Cable calls Symphony Nova Scotia "the most versatile orchestra in Canada," and the Chronicle Herald says, "They can play it all: Beethoven, Shostakovich, Hatzis and Current, as well as Tommy Dorsey, Scott Macmillan, Rose Cousins, Buck 65 and Natalie MacMaster. We are, in this province, exceedingly fortunate to have them."
Symphony Nova Scotia also places a high priority on community engagement and corporate social responsibility. Its education programs reach over 15,000 elementary, junior, and senior high school students each year – students who may not otherwise have access to symphonic music. The Symphony also conducts many accessible community programs, including pre-concert chats, performances in local public libraries, and free community concerts.
Symphony Nova Scotia continues to present Nova Scotia's music to Nova Scotia's people. From baroque to classical to pop, Celtic, rock, and folk, Symphony Nova Scotia brings you the music you love right here at home.