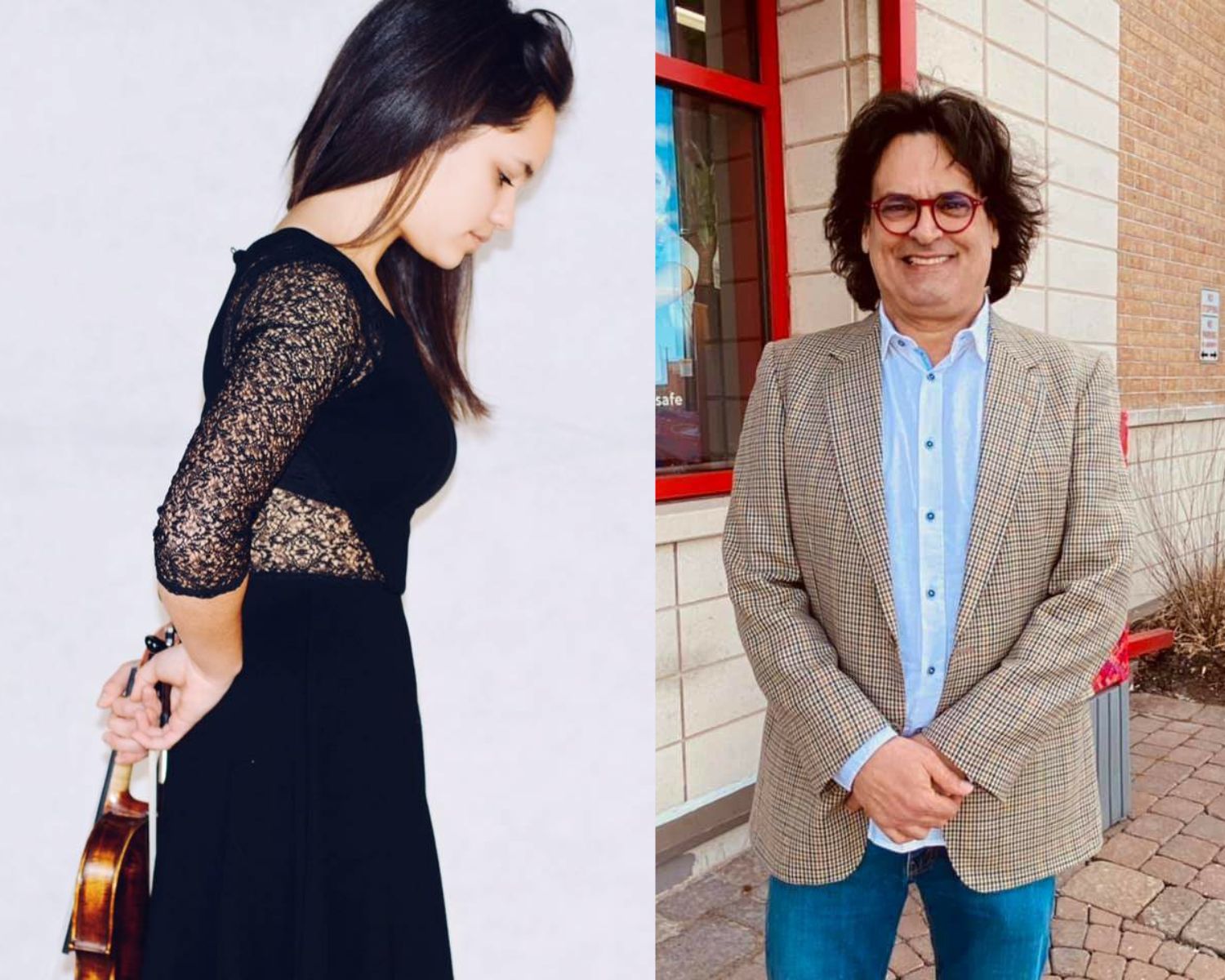 Saturday December 3 2022, 2:00 PM
Alison and Augusto Enriquez
Lunenburg School of the Arts
Saturday 3 December – 2:00 PM

$5 at the door (4 years and under free)..
About
Musique Royale is delighted to welcome back two members of the wonderful Enriquez family, Alison and her father Augusto to perform for our December Cookie Concert. The music will be a mix of traditional Cuban songs, original music, some jazz tunes and maybe even a few Christmas songs. Join us on Saturday December 3 at 2 pm at the Lunenburg School of the Arts, for great music followed by a sweet treat.
About the Performers
Alison Enriquez is a multi-talented violinist from Cuba who first came to Halifax at the age of 12 with the Los Primos Cultural Exchange Project, founded in 1997 by Jeff and Amara Goodspeed to promote music education in both Nova Scotia and Cuba. In 2017, Alison received a scholarship to attend high school at the Armbrae Academy in Halifax, and has stayed in Nova Scotia ever since. She is currently studying violin at Dalhousie University and has become well known across the province both as an exceptional violinist and singer. As a soloist, Alison's international performance credits include, but are not limited to, playing for members of the Canadian House of Commons and Senate in Ottawa, Ravello Festival, Italy (2015), Halifax Jazz Festival (2012/2016/2017) as well as in many duets, quartets and other groups including in Halifax with Shimon Walt, Ifan Williams, Mark Lee.
Originally from Havana, Cuba, Augusto Enriquez is one of the most well-known and charismatic singers and composer of popular music in the Cuban musical panorama and recipient of the ¨Orden por la Cultura Nacional¨, maximum award for Cuban artists conferred by Cuba's Minister of Culture. His career as an artist began when after graduating as a doctor of medicine in Havana, he joined one of the most popular music groups in Cuba. With Augusto as the lead singer for "Moncada", the band began to have great success on the national and international stage. Beginning with big concerts at the University of Havana, where they would play to more than 20,000 people, they ended up having many years of concerts all over Cuba, Europe and North America.
After eight years of touring with Moncada, Augusto began a solo career which included singing traditional Cuban music and touring with his own show, Augusto Enriquez and his Mambo Band. At the same time, he started to work as music recording producer for different international record labels such as BMG, Warner Italia, Fonitcetra, RCA Victor, RAI Trade, EGREM, Colibri, among others. He has been featured on stage with international artists including Maestro Luciano Pavarotti, Sting, Andrea Bocelli, James Brown, and Lou Reed.