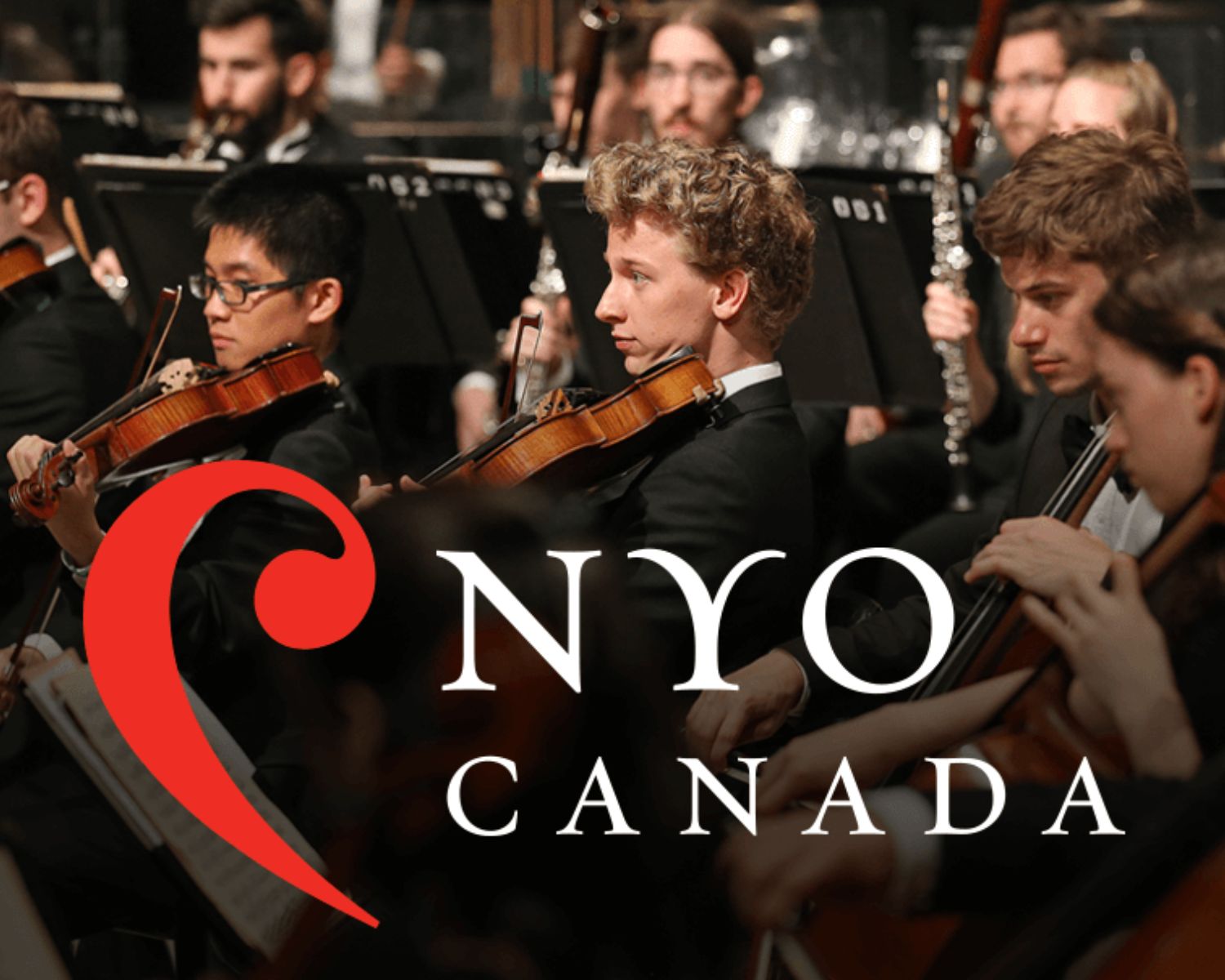 Tuesday July 25 2023, 4:00 PM
National Youth Orchestra Ensemble
Cecilia's Retreat
Tuesday 25 July – 4:00 PM

About
Please join us at Cecilia's Retreat to enjoy a lovely afternoon of music featuring a small ensemble of players from the world-renowned National Youth Orchestra of Canada. Serving Canada for over 60 years, one-third of Canada's professional orchestral musicians are alumni of NYO Canada. Further details about the specific artists in the performing ensemble will be released closer to the event.
About the Orchestra
As the bridge between music education and a music career, NYO Canada's vision is to launch Canada's next generation of professional orchestral musicians by offering a comprehensive program that encompasses a full range of skills and experiences, entirely tuition free. Under the guidance of our world-renowned faculty of professional musicians and educators, orchestra members participate in the NYO Canada Chamberfest and Orchestral Training Institute, including a recording session and a concert tour with performances in Canada and abroad in some of the world's finest concert halls.
The mandate of NYO Canada is to discover and inspire well-rounded and skilled orchestral musicians, to support and promote Canadian emerging composers and artists, and to build appreciation for classical music among audiences in every corner of the nation.
NYO Canada is a not for profit charitable organization founded in 1960 by former Toronto Symphony Orchestra Music Director, Walter Susskind, to nurture outstanding young musical talent in Canada. At first, the orchestra's emphasis was on a two-week concert tour. Since then, NYO Canada has evolved to become the most comprehensive instructional program in Canada. The Orchestral Training Institute now includes a chamber music festival, a series of workshops focusing on business skills, audition preparation, injury prevention, as well as mental health and wellness. The tour is a vital and integral component of the program, showcasing Canadian talent around the world.