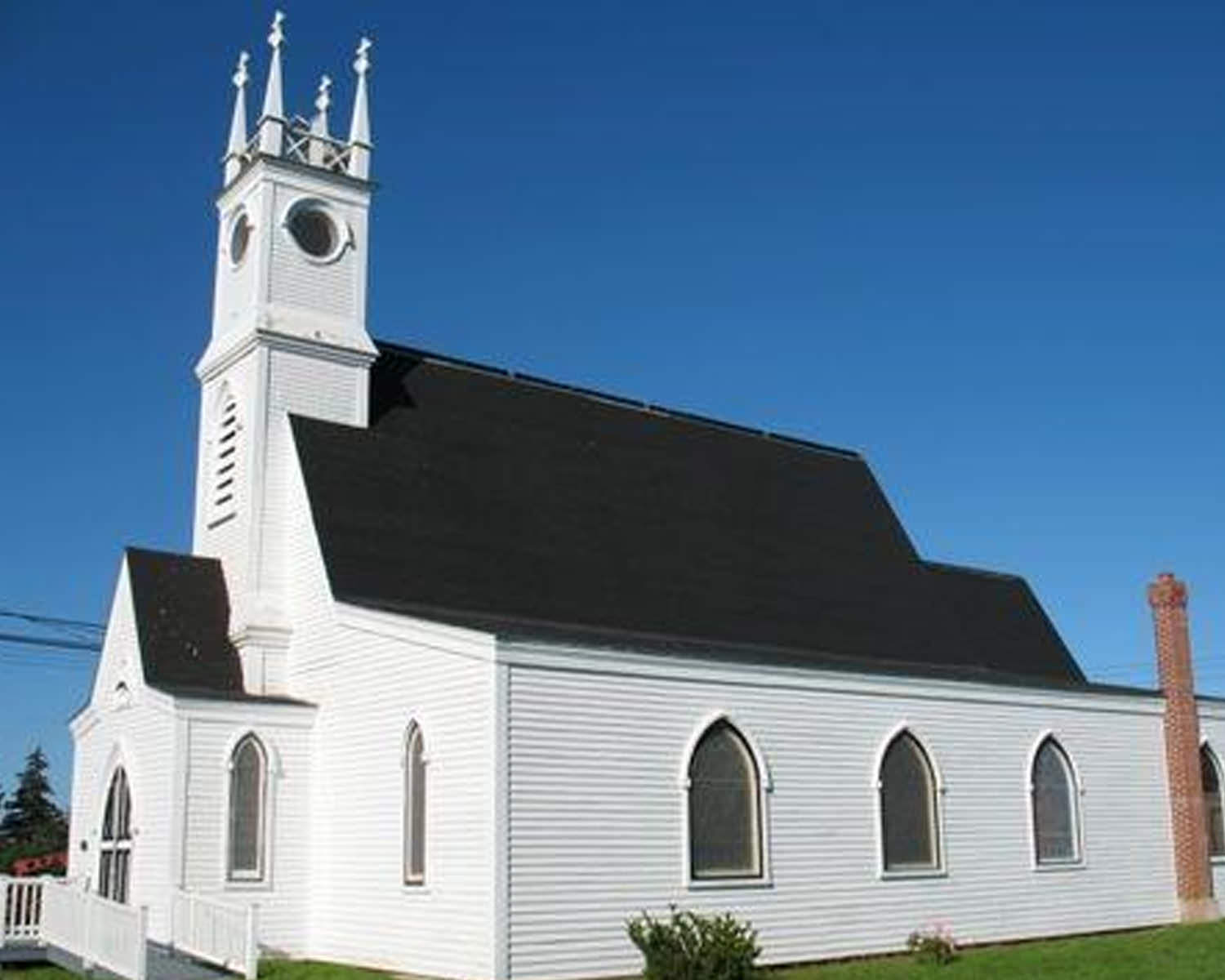 Blue Rocks
St. Barnabas Anglican Church
St. Barnabas' Anglican Church is a Greek Revival styled building, built in 1886, located in the heart of the small fishing village of Blue Rocks. The Municipal Heritage Designation applies to the building and building footprint.
St. Barnabas' Church is valued for its architecture, age and as the only Anglican Church in the Blue Rocks area of Lunenburg County. Following its completion, the congregation continued to expand and in 1907 two wings were added to the church; one on the nave and one on the chancel making it considerably larger. The additions were constructed by noted local builders Boehner & Sons of nearby West LaHave. The expansion of the church ensured it could continue to meet the needs of its congregation and was viewed as more palatable alternative to constructing a new church. The church continues to be active today and remains a vital part of the small coastal community.
With appreciation to Rev. John Wright and the church's Ladies Guild.