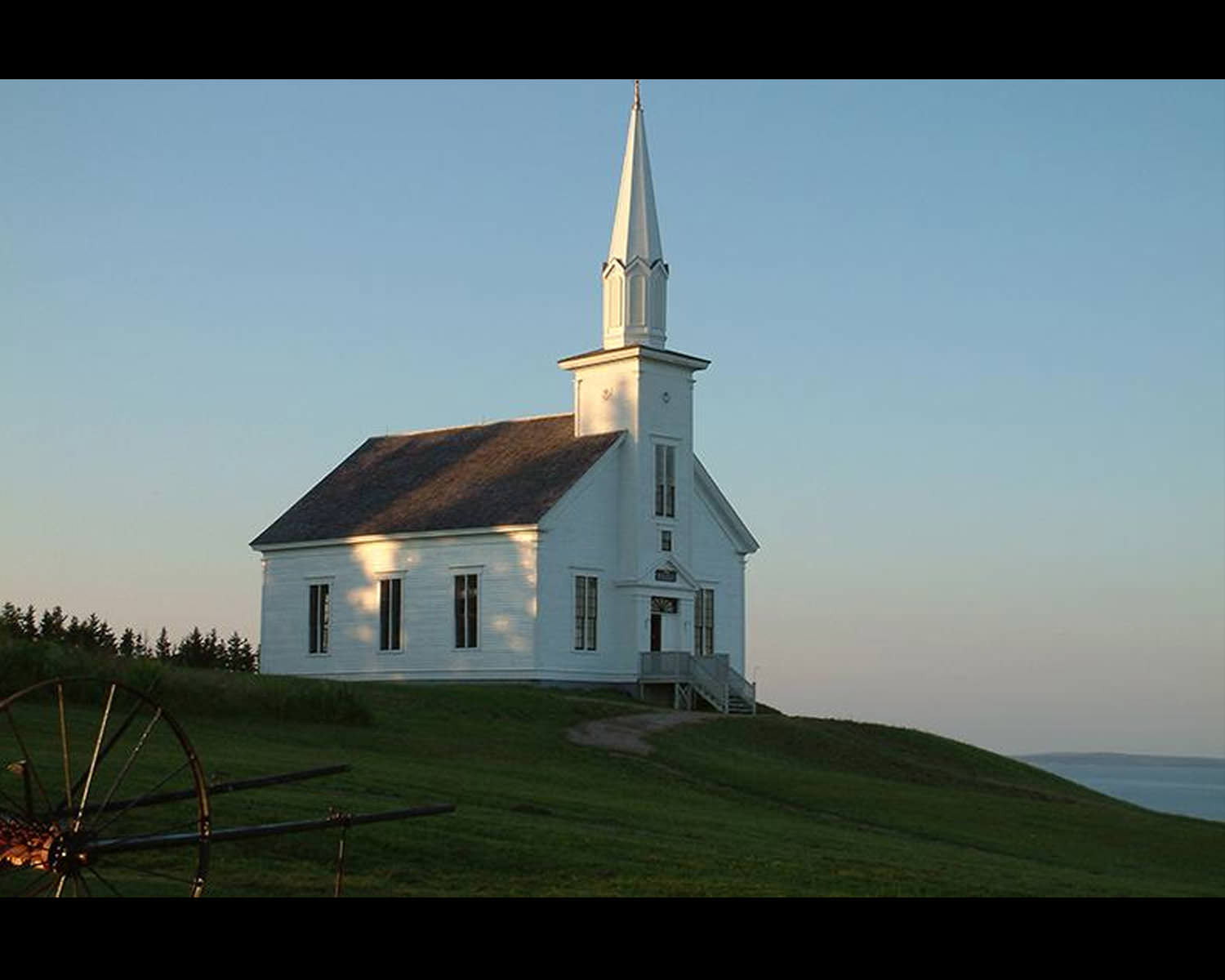 Iona
Malagawatch United Church
The Highland Village Museum, 4119 Highway 223, is a 43-acre living history museum and cultural centre that interprets, presents and celebrates Nova Scotia's Gaelic language and culture. Overlooking the world famous Bras d'Or Lakes, costumed staff in 10 period buildings take visitors on a journey through 140 years of cultural evolution in Scotland and Nova Scotia, including emigration, immigration, pioneering and community building.
During the fall of 2003, the Malagawatch United Church was moved from its site near the shores of the River Denys Basin to the beautiful hills overlooking the Bras d'Or Lakes at the Highland Village Museum in Iona. The spectacular journey involved travel over land and water, and was just another chapter in the church's rich history. Long inhabited by First Nations people, Malagawatch takes its name from a Mi'kmaq word said to mean "lake of full islands". The community of Malagawatch is one of the oldest Presbyterian communities in Cape Breton.
The church building has a blending of architectural styles. It demonstrates Federal style in the squared-off windows; the tall spire, encouraging us to look towards the heavens, is Gothic; the front door has a taste of Greek Revival. The inside of the church is very plain in keeping with Presbyterian tradition. No musical instruments were used for singing until a pump organ was purchased in the 1940's.