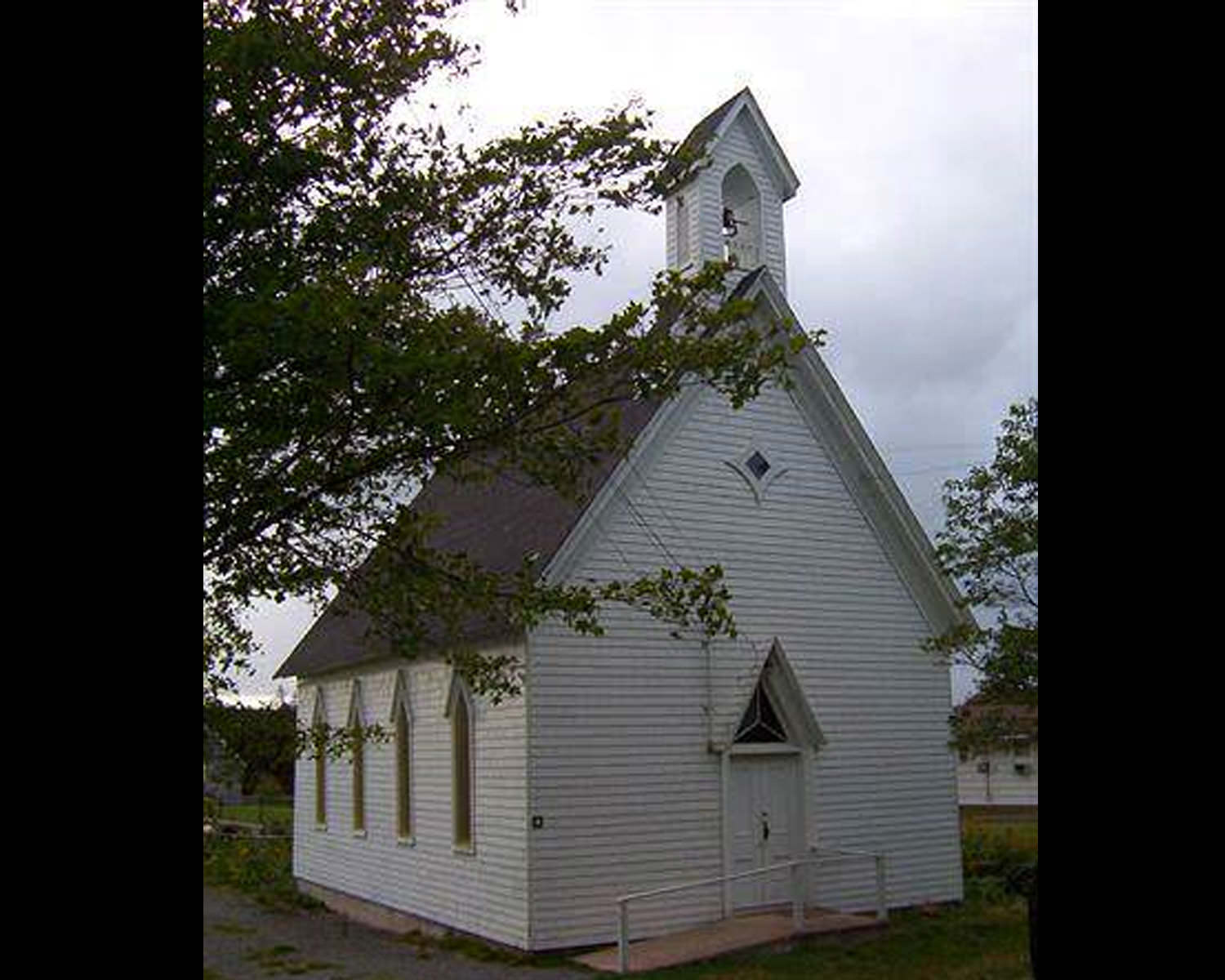 Lake Charlotte
Clam Harbour United Church
Located on Nova Scotia's beautiful Eastern Shore, the Clam Harbour United Church is now located at Memory Lane Heritage Village, 5435 Clam Harbour Beach Road in Lake Charlotte. This simple church (seating is limited to 90) built in 1891 features superb acoustics in an intimate setting.
The church was built by the Clam Harbour congregation, under the direction of Fred and Henry Stoddard who were trained carpenters. The framework of the building is constructed entirely of hand-hewn timbers and the basic integrity of the structure, more than a hundred years later, is a testament to the builders' skills. This beautiful community church was restored to its late 1940s state by the Lake Charlotte Area Heritage Society. The restoration included building a replica of the original belfry (including a bell); restoring the stairs to the balcony and the balcony pews; painting the interior in its original colours; finding and installing a wood stove; shingling the outside with wooden shingles; and building and installing a replica of the diamond window originally located above the entrance door.
This concert is followed by a four course lamp lit dinner in the Village's Cookhouse (optional). The dinner is inspired by the composers and works chosen for this evening.
Location: Memory Lane Heritage Village, 5435 Clam Harbour Rd, Lake Charlotte, Lake Charlotte. Directions
Contact:Thea Wilson Hammond, 902 845-1937