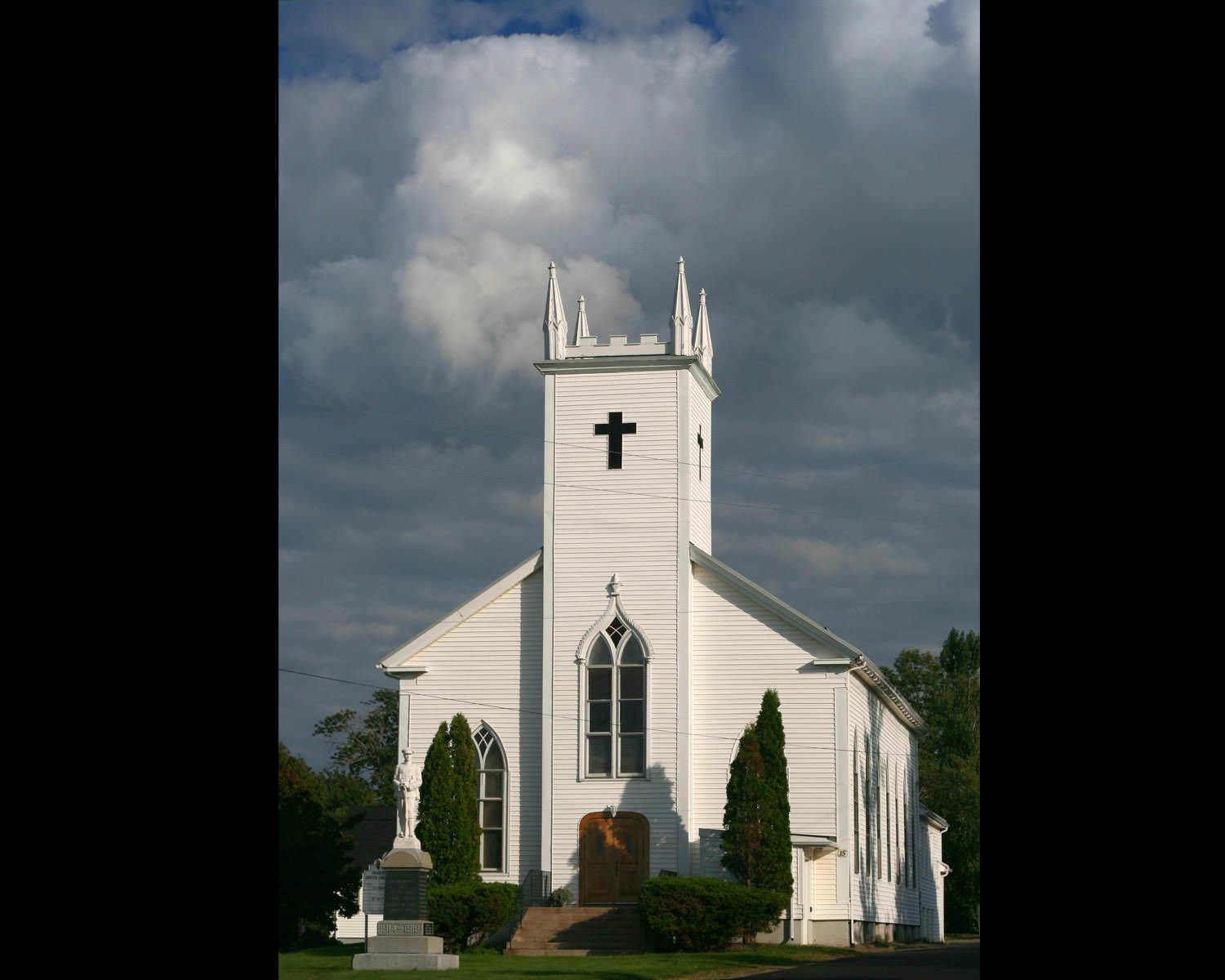 Tatamagouche
Sharon United Church
Tatamagouche is situated where the rivers French and Waugh enter a natural harbour, and it gets its name from the Mi'kmaq 'Takumegooch' meaning 'meeting of the waters'. In 1755 the British expelled the Acadians and the village was destroyed. All that remains from that period are some Acadian dykes and French place names. Protestant repopulation began in 1765 followed by a sizeable shipbuilding industry. Recently restored, the former Tatamagouche Creamery buildings comprise a complex that houses the popular year-round Farmers Market and Creamery Museum. The Performing Arts Centre for the Creamery complex is currently under construction.
The concert venue in Tatamagouche is the historic Sharon United Church, 15 Church Street, with its fine acoustics. Built in 1854 to serve local Presbyterians, it became Sharon United Church in 1925 following church union. The building was enlarged in 1871, an organ was added in 1888, and in 1930 the old closed-in pews were replaced by the present ones.
With acknowledgements to Sharon United Church and Fulton's Pharmacy in River John and Tatamagouche.