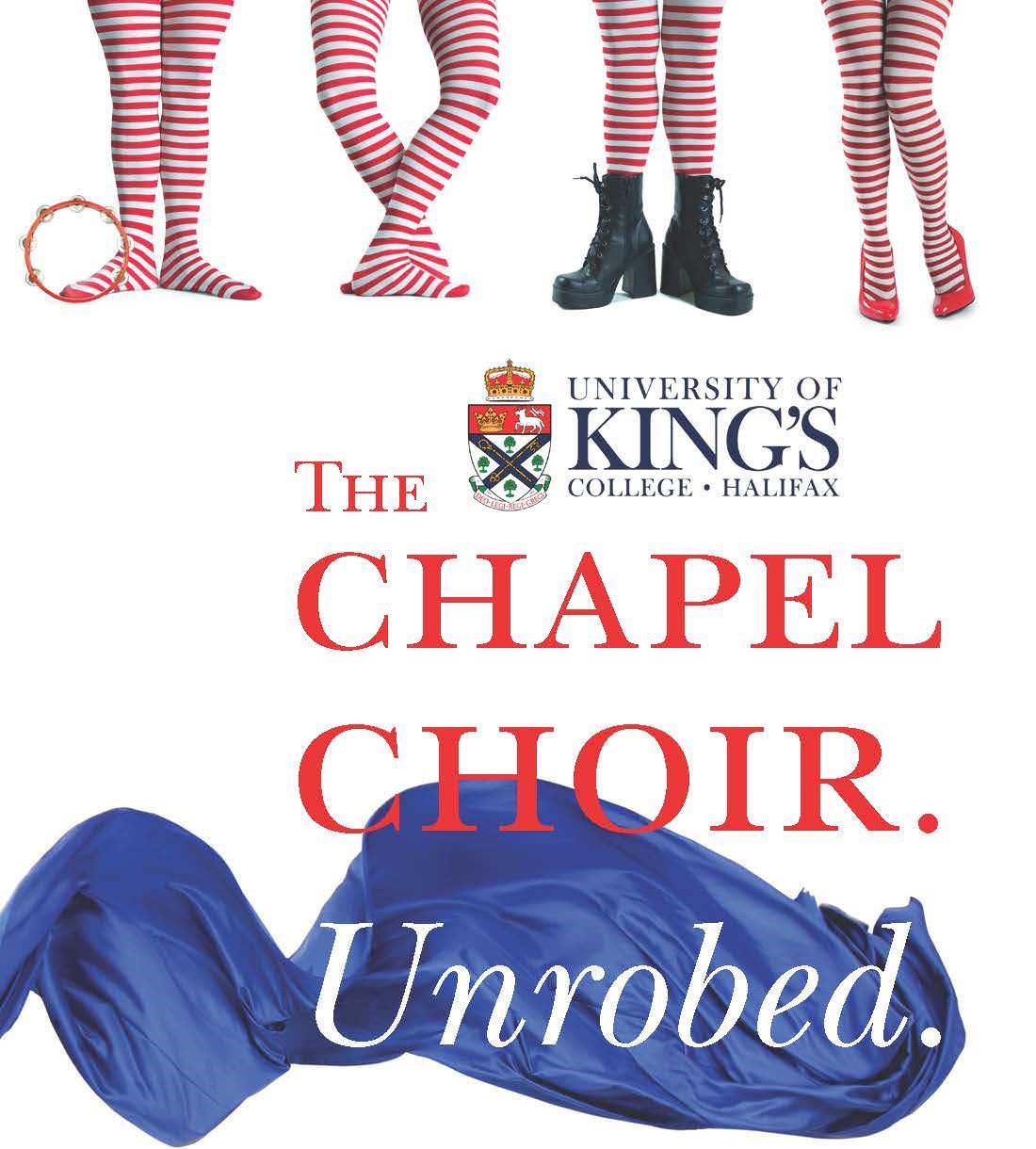 March 1 - 8, 2015
Chapel Choir… Unrobed!
Showcasing the hidden talents of the choristers of the University of King's College Chapel Choir: An evening of ingenuities, infamies, and oddities served up with a glass of bubbly and appetizers.
Featuring
Lunenburg School of the Arts
Sunday 1 March – 5:00 PM

$30 in advance / $35 at the door. Limited seating, so reserve your seat now! Available at Shop on the Corner or by leaving a message at (902) 634-9994.
Great Hall of the Dalhousie University Club
Sunday 8 March – 5:00 PM

$30 in advance / $35 at the door. 902 422-1270 ext. 141