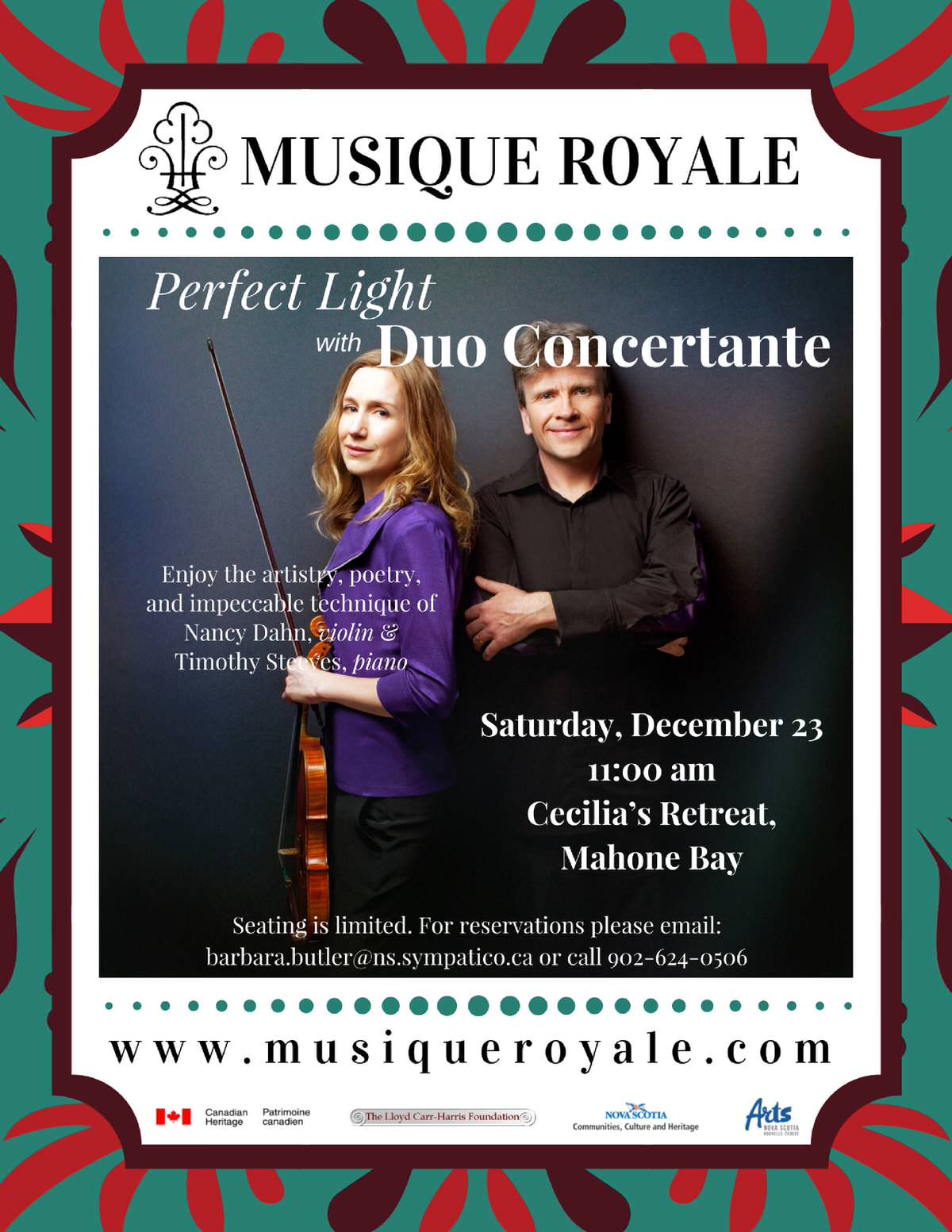 Saturday December 23 – 11:00 AM
Duo Concertante: Perfect Light
Celebrating the season with selections from their just released album, Perfect Light, Duo Concertante brings us a collection of original holiday arrangements written especially for them!
For more please visit: http://duoconcertante.com/
Featuring Nancy Dahn, Timothy Steeves

Location Cecilia's Retreat. 1199 Oakland Rd. RR2, Mahone Bay.

Tickets Seating limited. Reserve by email, or at 902 624-0506.