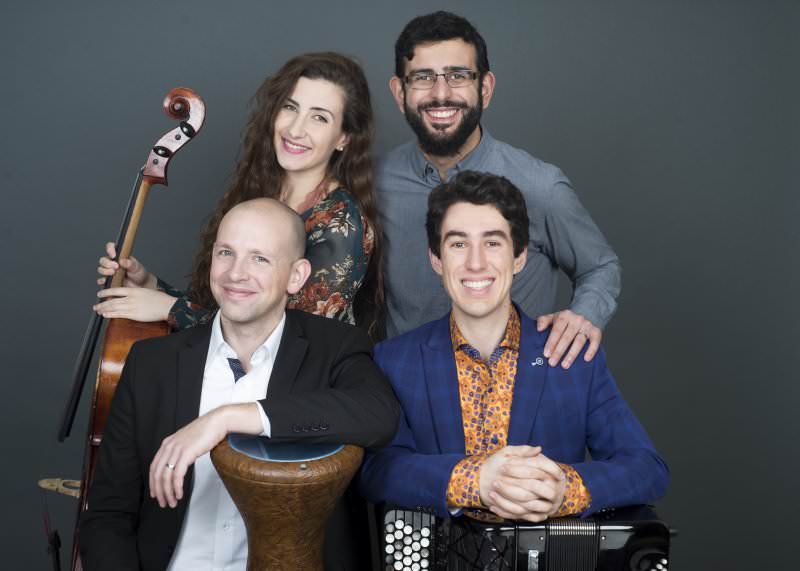 Sunday March 11, 4:00 PM
Ladom Ensemble
Embodying inspirations from Argentinian jazz/classical tango, Serbian folk dance, and Persian classical dulcimer, Ladom Ensemble expresses an authentically Canadian fusion. Come feel the fiery passion in a concert sure to heat things up!
Featuring
Ladom Ensemble : Pouya Hamidi (piano), Beth Silver (cello), Michael Bridge (accordion), Adam Campbell (hand percussion)
Performances
Sunday March 11, 4:00 PM – Cecilia's Retreat
Address: 1199 Oakland Rd. RR2, Mahone Bay
Tickets: Seating limited. Reserve by email, or at 902 624-0506.