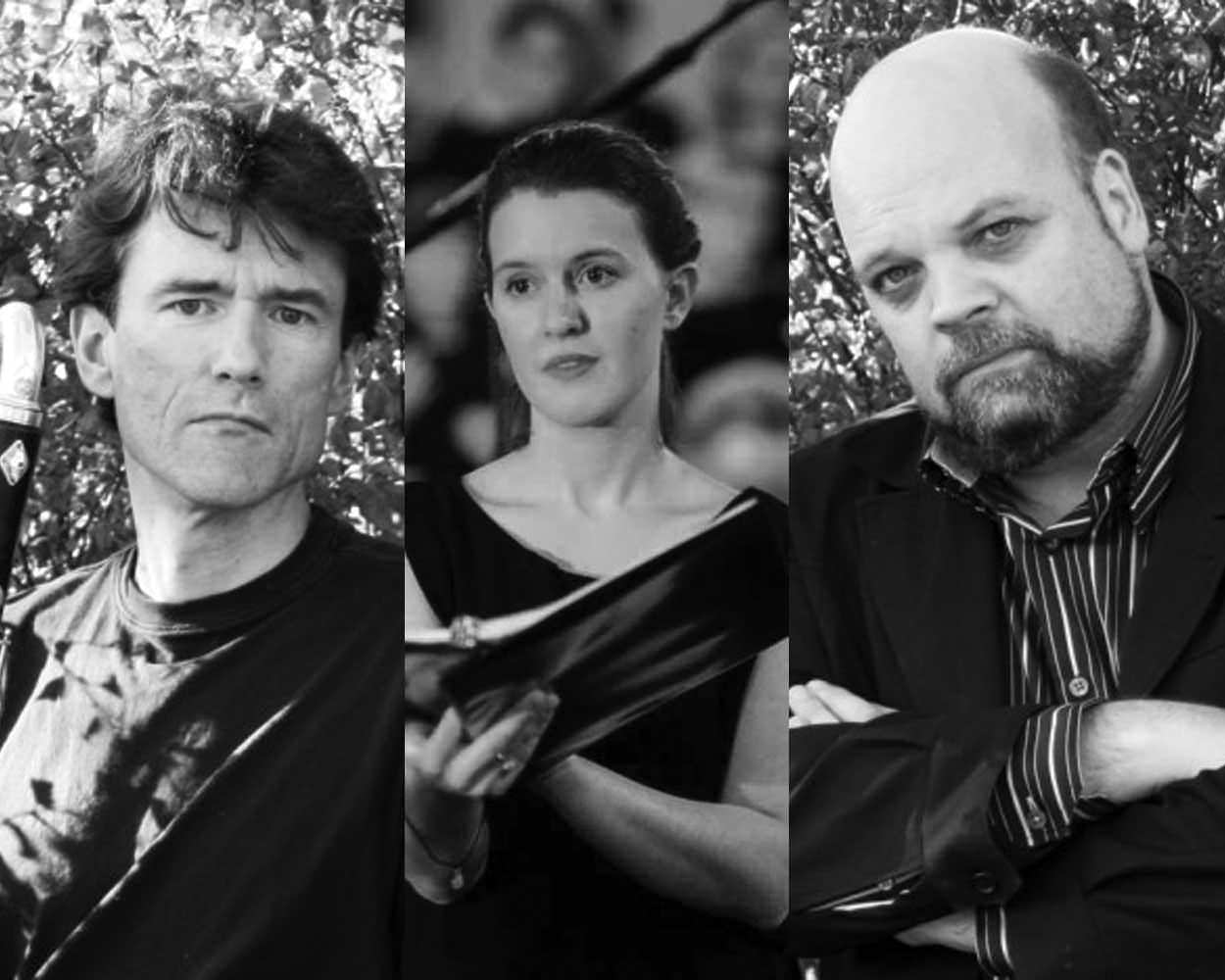 December 1 - 3, 2019
100 Candles
Blackwood Duo featuring soprano Janelle Lucyk
Join Musique Royale on December 1st and delve into the positive power of Christmas – in an atmosphere of depth, reflection, lyricism and celebration of intense beauty. Music that boldly shifts down into the heart of space, openness, and contemplation and for just over an hour, gives you a chance to go slow in a fast time.
The wide ranging performance experience of Peter-Anthony Togni and Jeff Reilly in their duo, Blackwood, includes hundreds of concerts touring Russia, China, Europe and North America performing in a range of contexts: jazz, contemporary classical, choral, orchestral, string orchestra, and Gamelan orchestra. The glue that holds them together is a common love of improvisation, a passion for taking musical risks, and a deep desire to to connect with their audience.
The duo welcomes soprano, Janelle Lucyk, who hails from the prairies and prior to moving to Nova Scotia, gained wide performance experience and education in Belgium (Conservatoire Royal de Bruxelles) and in the UK (Durham University).
Come to hear your annual Christmas favourites, in a new interpretation. Allow these sounds to wash over you, a breath of crisp Christmas air.
Featuring
Blackwood Duo , Jeff Reilly (bass clarinet), Peter Togni (piano), Janelle Lucyk (soprano)
Performances
Saturday December 1 2018, 7:30 PM – St. John's Anglican Church
Address: 64 Townsend St, Lunenburg
Tickets: $20, $25 at the door. Available at Shop on the Corner, and online.
Tuesday December 3 2019, 7:00 PM – Dawn Oman Art Gallery
Address: 298 Granville Street, Bridgetown
Tickets: $20 advance, $25 at the door. Available at Bridgetown's Dawn Oman Art Gallery, and online.