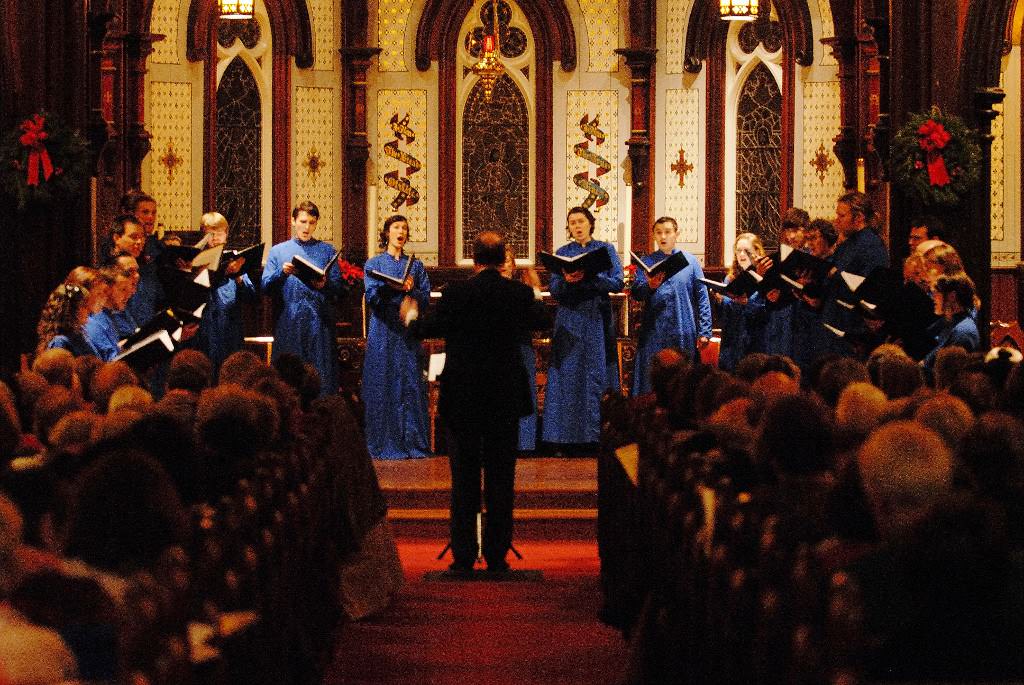 Saturday December 15 2018, 4:00 PM
A King's Christmas 2018
St. John's Anglican Church Lunenburg
Saturday 15 December – 4:00 PM

$25, $30 at the door.
Available at Shop on the Corner, and
online
.
About
Described by the Chronicle Herald as "annual magic", this feast of seasonal song and story is back for an 11th year. Directed by five-time Grammy winner Paul Halley, the music features a fresh selection of carols each year, from the mediaeval to the modern, sung by the acclaimed University of King's College Chapel Choir. This year's guest narrator is beloved radio host Don Connolly. Connolly is known to generations of Nova Scotians as the warm, reassuring voice of CBC's Information Morning, a programme from which he recently retired after more than four decades. Connolly's selection of readings is sure to bring a wonderful, local flair to the festivities!
For a taste of the magic, past performances of A King's Christmas can be heard here.
About the Chapel Choir: The University of King's College Chapel Choir comprises 24 choral scholars from across Canada who study at King's College and Dalhousie University in Halifax, Nova Scotia. Directed by Paul Halley, the choir has become well-known for its annual King's at the Cathedral concert series, and its performances have been broadcast nationally on CBC Radio 2. The choir's primary function is to sing at the weekly services in the King's College Chapel, as well as other major services throughout the academic year. The choir's CD, Let Us Keep the Feast: Music for the Church Year, was released in December 2013 to launch the university's 225th anniversary year and received the Outstanding Choral Recording Award from Choral Canada.