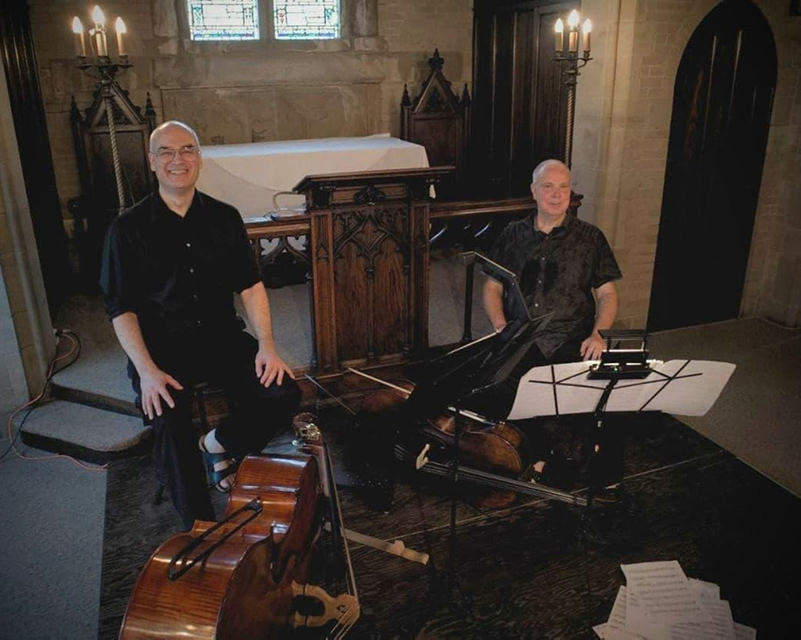 Saturday September 12 2020, 7:30 PM
Bad Boy Composers - Gatto Dolce
Yarmouth Mountain Cemetary Chapel
Saturday 12 September – 7:30 PM

About
Ever wondered which composers spent time in Jail? Who fought duels? Who treated their wives and lovers badly? They may have written heavenly music, but they were no angels! Join the Gatto Dolce duo as they explore the dark side of classical composers, with music from Bach, Lully, Gesualdo and more!
Performing great chamber music with humorous anecdotes on the life and times of the composers! Colin Matthews and Max Kasper first met over 20 years ago while both were students in the National Youth Orchestra of Canada. After a decade of playing in different parts of the country, Colin and Max found themselves living in Halifax where they started reading duets for fun. These readings evolved into being more serious once both musicians discovered the potential of this combination.
Their debut concert was at Bearly's House of Blues and Ribs. Since then Max and Colin have played in many places around the province, including the Octagon, the Lillian Piercy Concert Hall and the Music Room. They have just completed their first CD, Gatto Dolce Duo, Duets for Cello and Bass.
For more please visit: http://www.nscello.com/