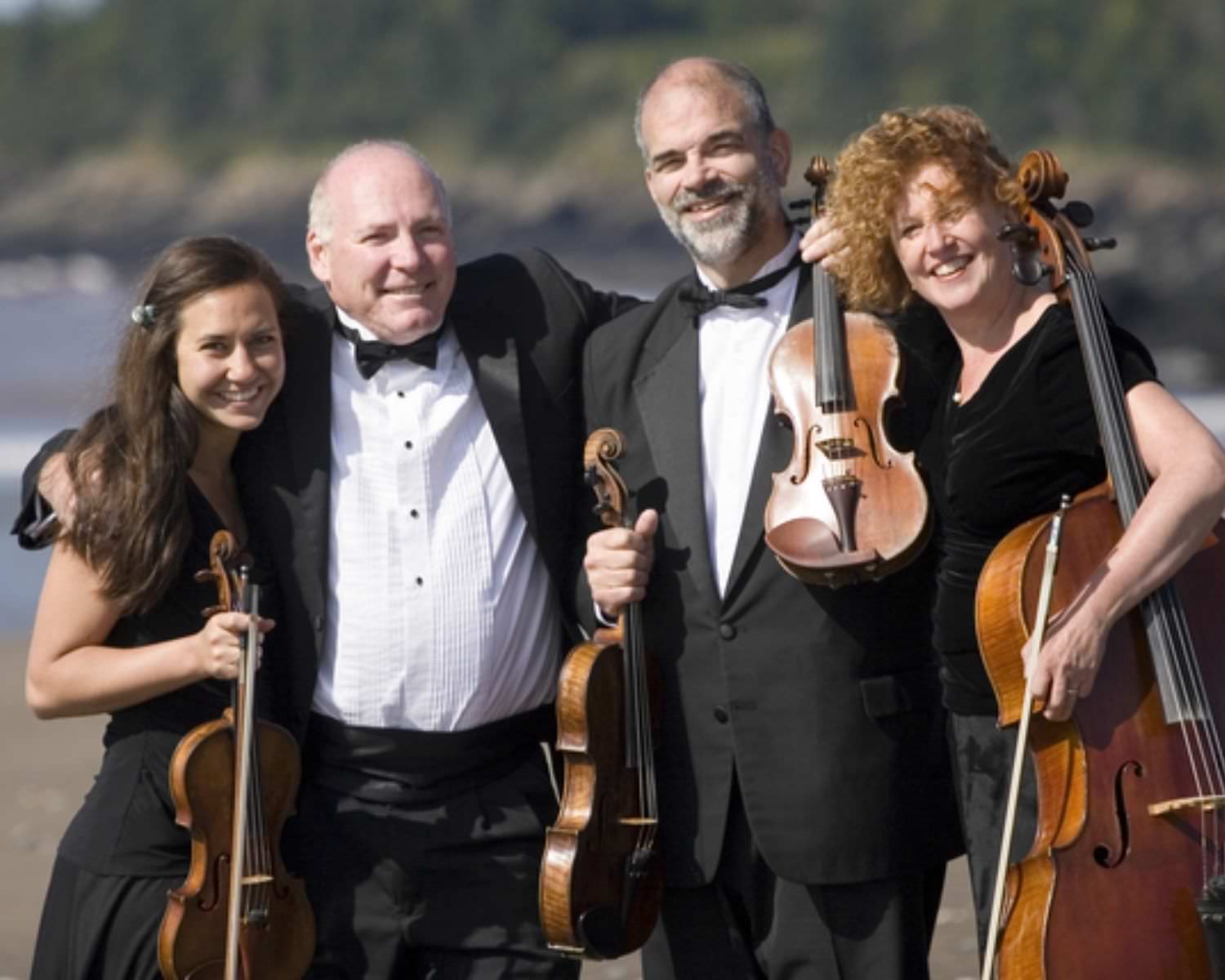 Saturday September 19 2020, 7:30 PM
St John String Quartet
About
For over 30 years the Saint John String Quartet has stood among Canada's leading chamber music ensembles. Renowned for its flexibility, the quartet is equally comfortable collaborating with blues artists and rock superstars, and performing Classical masterworks on its own. On September 19 hear St John String Quartet perform Schubert's Death and the Maiden and Boccherini's String Quartet in D Minor at Trinity-St. Stephen's United Church Amherst.
SJSQ performs over 125 concerts annually and serves as musicians-in-residence for both Symphony New Brunswick and the University of New Brunswick. It has performed for numerous heads of state and at prestigious venues the world over, including many countries in the Far East, Europe, and South America.
With many recordings to its credit, SJSQ has earned a Juno nomination [Classical Composition of the Year], and won an East Coast Music Award [Best Classical Album of the Year] and a Music NB award [Best Album of the Year]. Its albums feature new and innovative works and under-appreciated classical gems.
Recognized for many ground-breaking achievements, including its leadership and contributions to musical development in New Brunswick, SJSQ presented the first chamber music concert on the World Wide Web. To read about each individual musicians at sjsq.ca